This is my first posting to this group and I'm sorry it has to be a sad one. On March 12th, 2011 I was at my local indoor shooting range firing my Ruger GP-100 Serial number 175-13XXX Model 01705 (Catalog KGP-141) using Sellier and Bellot factory ammo (see images below) when on round number 39 my weapon suffer a catastrophic failure. The range gunsmith was needed to open the cylinder and extract the 3 unfired rounds as well as the two fired rounds (see images) as well as show me the cracked cylinder with the failed round still fused inside.
Please help me. What do I do now?
Photos Below: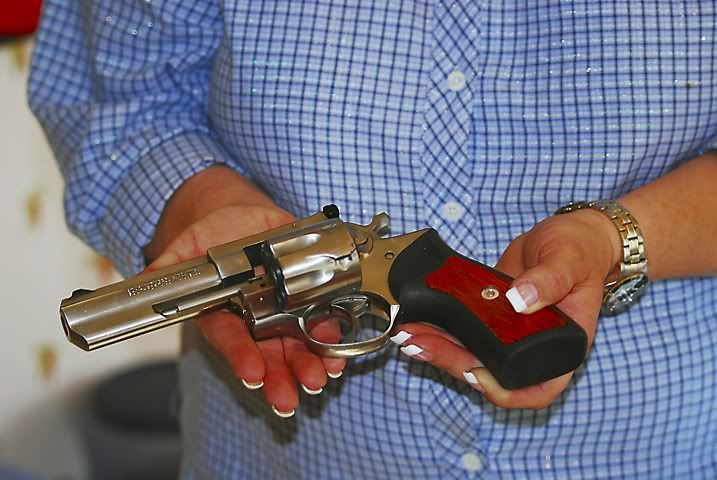 Image of the Damaged Ruger. A testament to Ruger toughness as nobody was injured.Thank You Ruger.
Cracked Cylinder
Close Up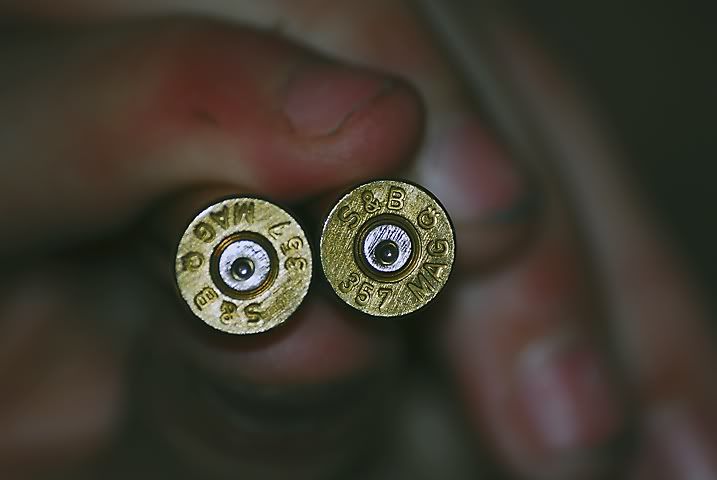 The two rounds fired before the failure
Close up of fused round in damaged cylinder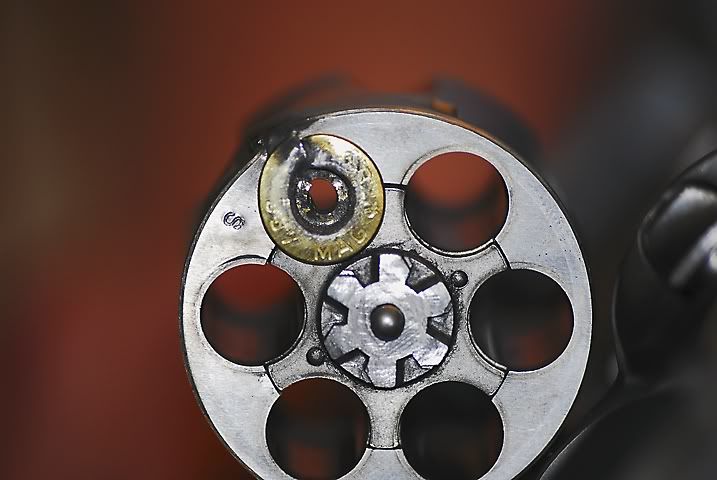 Here is an update for all the questions you have been asking with photos:
I do not reload
The person with the french manicure is NOT ME!
(Its my wife actually)
I have instructed my son, whose dirty nails have caught everyones attention, to CLEAN them (in a nice way of course)
Here is a shot, side by side, of a brand new box of S&B next to the rest of what was left after the incident
Here is a closer look see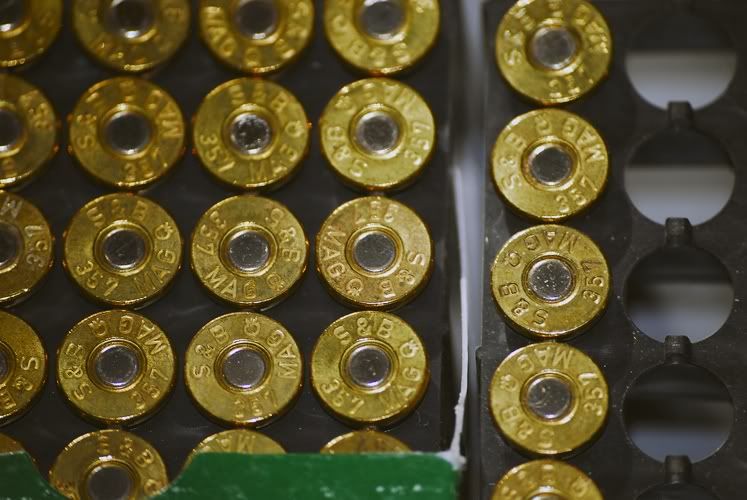 Here is the open barrel area, whatever you call it. Somebody wanted to see it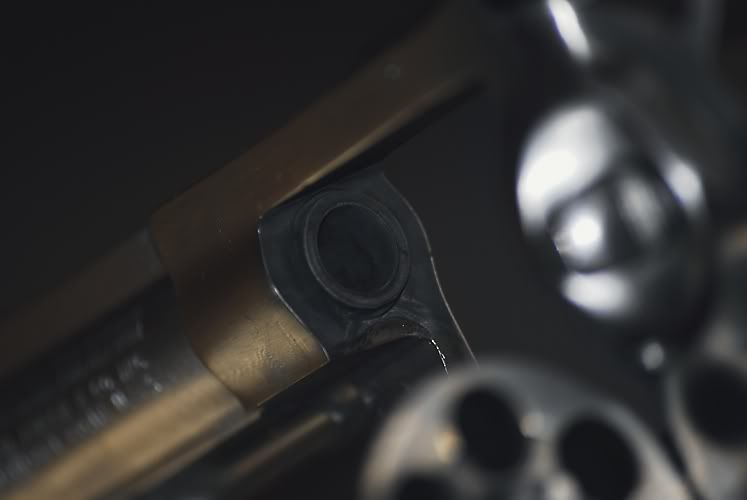 UPDATE: As of 03.23.11 only Ruger has responded to my call for help and the GP-100 should be on its way to Ruger as you read this. Many thanks to a gentleman by the name of Gil at Ruger for facilitating this. More to follow.