I wouldn't recommend the wallet I bought and linked to on page 2. It's an
extremely
well made, but I don't know how long it takes to actually be able to stuff bills into it because it's so tight. Yesterday evening at the grocery store I got 2 bills in change and they still wouldn't go back in. People were waiting so I crumbled them and jammed them in.
Now the wallet looks like this. Those are folded small pieces of tablet paper folded in half and crammed into both ends to stretch it out. If it doesn't work I'll go back to my old Fossil and consider it a $100 mistake. You shouldn't have to break in a wallet for it to actually contain paper money.
In the pic you can see where the paper $ is. I don't think many places would take the white paper unless I drew denominations on them for the Millennial's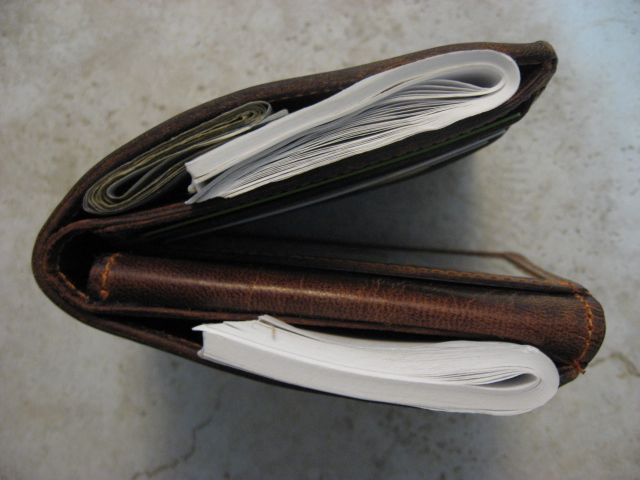 _________________
"Life happens now, and it can be lost in yesterday, or misspent waiting for tomorrow."
Let's just sit here awhile and see what happens...
NRA Benefactor
www.GeorgiaCarry.org