I understand that way of thinking, but you know listening to other folks opinion and sometimes following it is not a bad idea.... that's one of the most important things I've learned here on this forum. Every once and a while I actually find a tis bit of good knowledge here.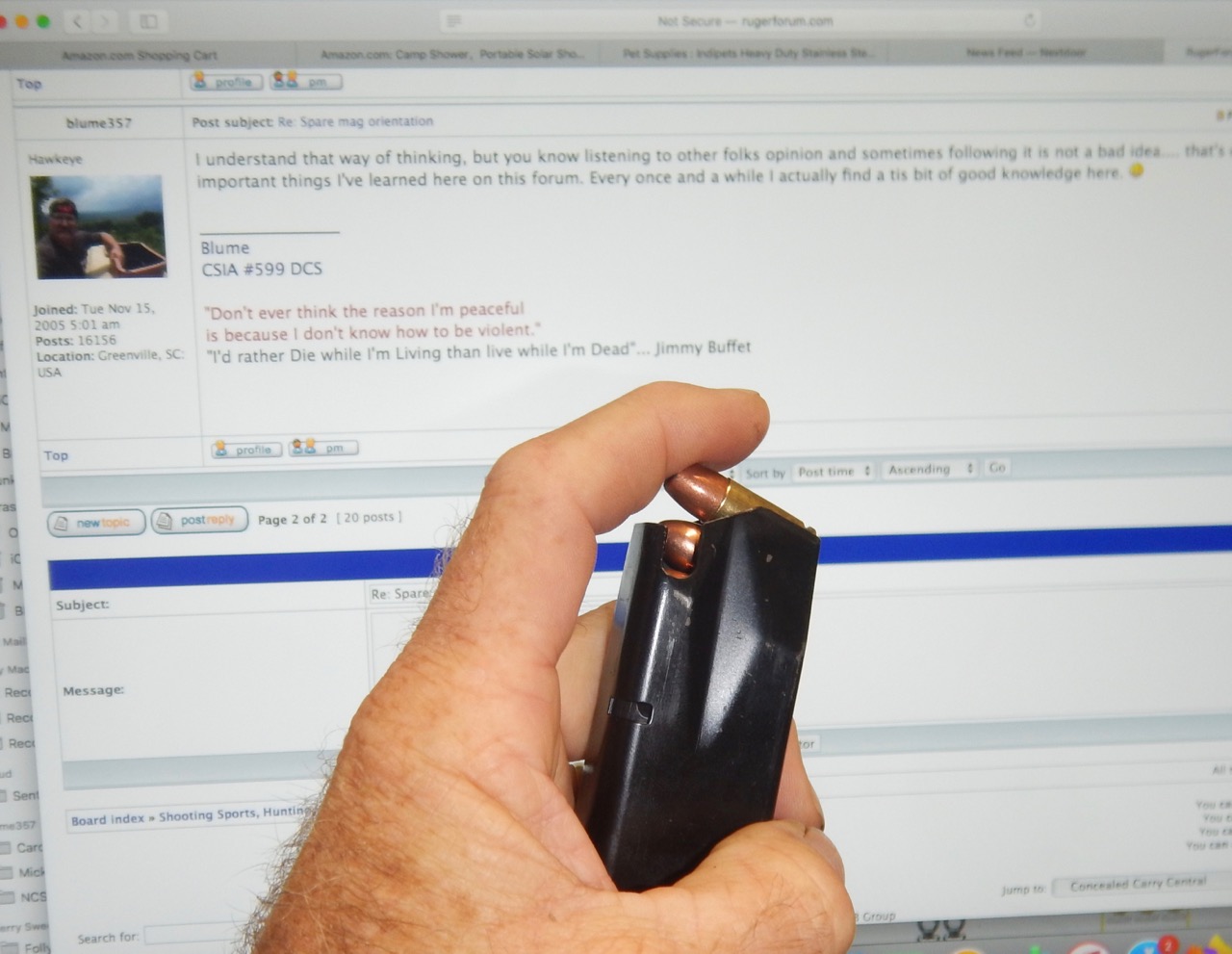 Especially if reloading in the dark you want to 'index' the top round on the mag before inserting it.
Also, if actually in a 'fight' it's best to not take your eyes off the target to look at the magazine.