Just had this made custom by Camp Curry Leather..This is designed to be worn across your chest and hand lower on your left side...Matt's work is Flawless and his leather is Premium ! It is also lined .This one has a open end and fits the 3.75"but the 4 5/8"..5.5"...6.5" and so on..the barrel would protrude ...a cool look to me. Very lightweight and not bulky!
Please note the mannequin picture is Not the one your buying, but the other 2 photos are the actual holster.
My cost was $128 but will sell this one for $110 shipped..It is BRAND NEW..
TOM 504 717 0084 CELL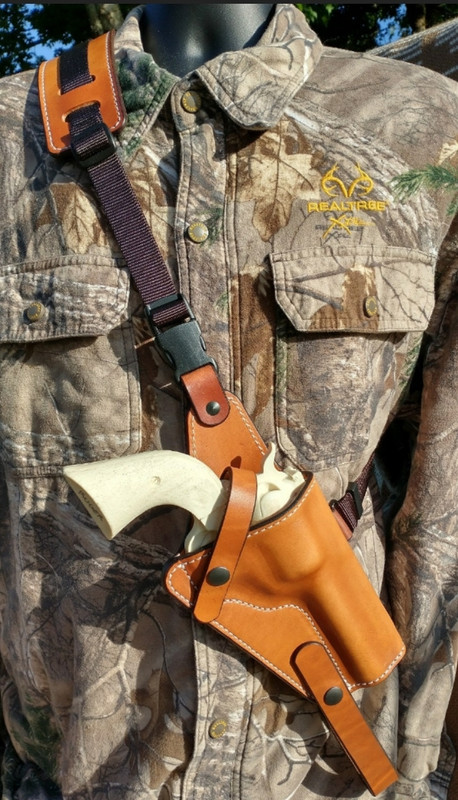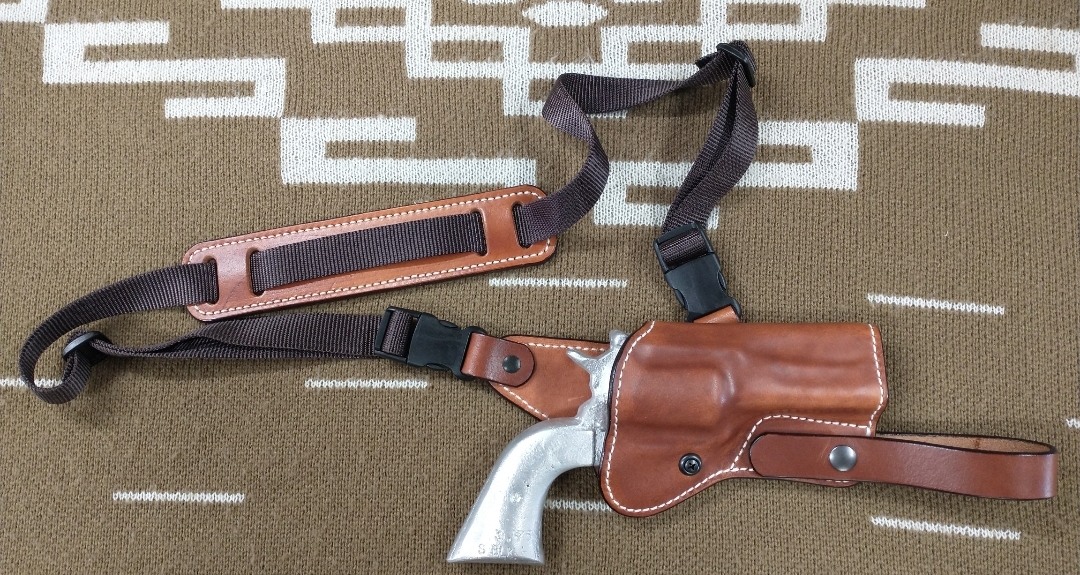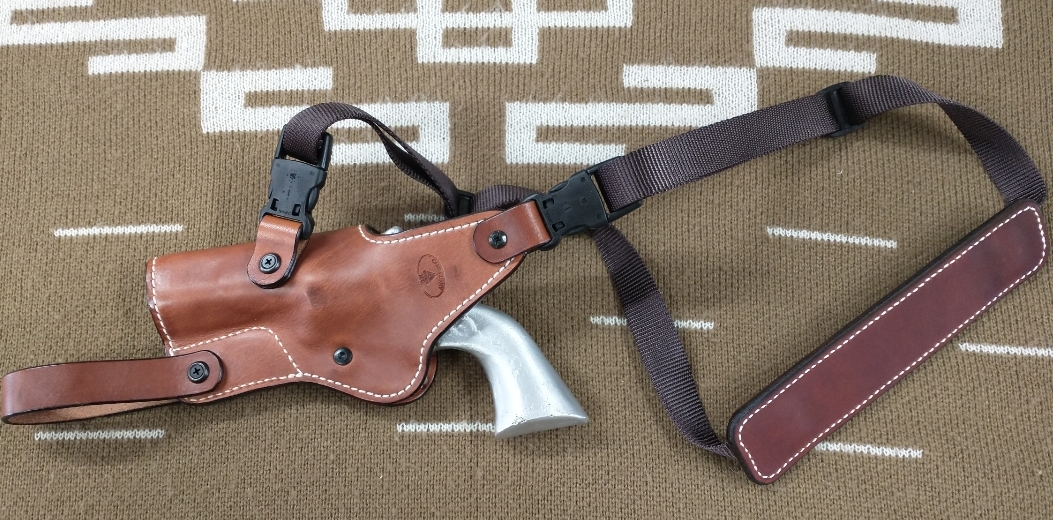 free image hosting sites