AJGUNNER, I don't know how to do one of those maps like you sent me of your brother's epic bike trip. Maybe someone can walk me thru it or my daughter can.
gramps, I didn't visit Freedom Arms. It would have been interesting, though!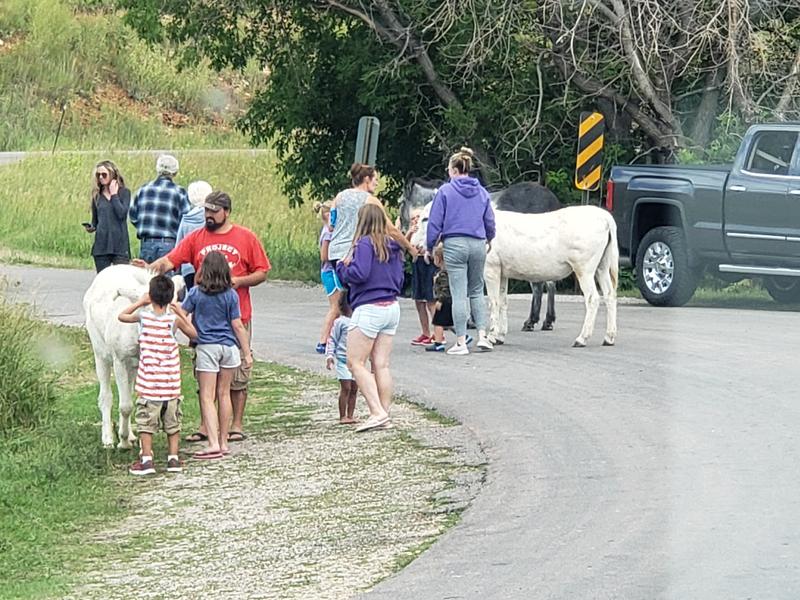 I took this pic from my van in the Black Hills, Custer SP I believe. What is it with people and large animals? They park and walk right up to the Bison in Yellowstone, and this right after that 9 year old girl was thrown about 8' up in the air by one. So, here are some
wild
donkeys. 2 of these women put their toddlers on the donkey's back. They start to suddenly walk away with the kids on top
in the effin' road!
One slip and there's a serious head injury.
The looks on these 2 women's faces were of sheer terror as they ran the short distance to snatch their toddlers off the backs of the 2 donkeys, and then they were grinning from ear to ear like how cool was that?
I need to get away from people. I can't handle stupid like this when it comes to kids. I need to just STHU or there's going to be an altercation I don't want. And this **** happens
every-single-day
in these parks.
On to Badlands NP. I remember riding thru Wall, SD on my '73 bike trip. Yup, Wall Drug is still there and the town is how I remembered it. I didn't stop then, and I didn't stop now.
I got on I-90 and headed east so I could do Badlands NP the way I did it in '73.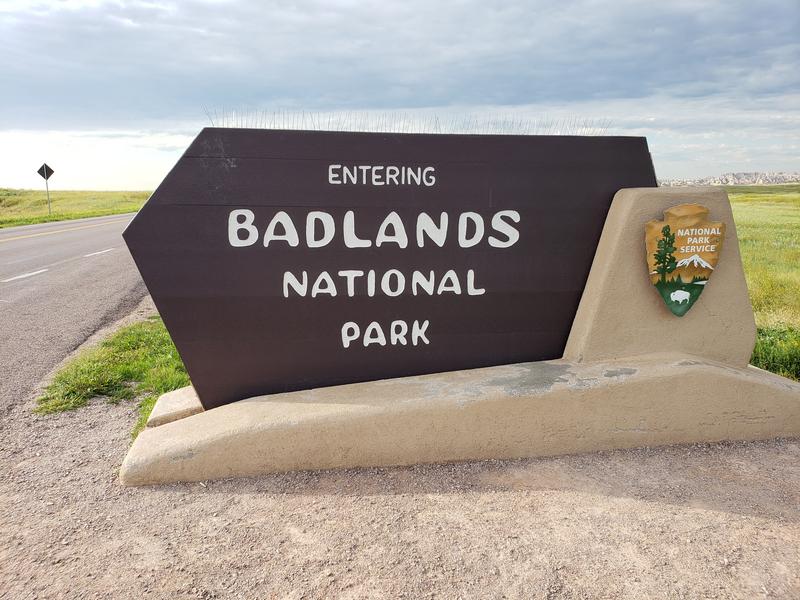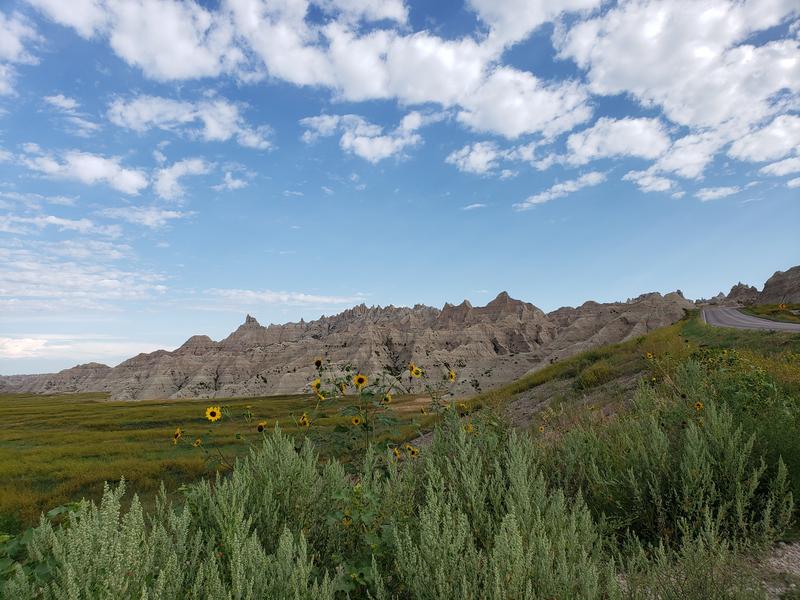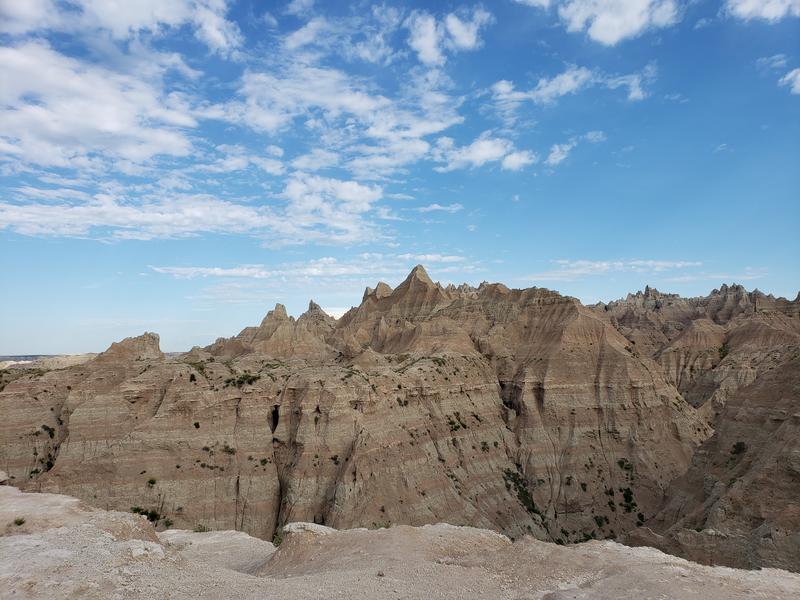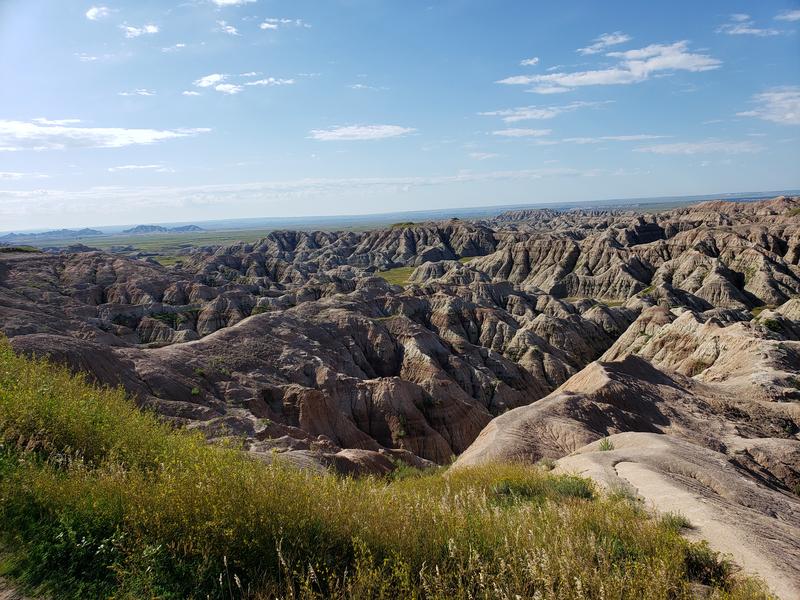 That's lush grass growing up there!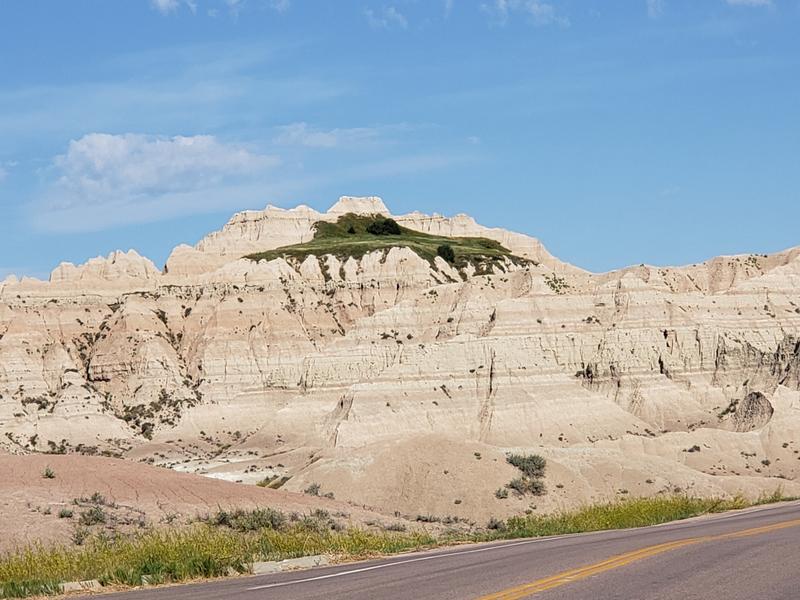 The only tree around. I wonder how long it will be before someone crashes into it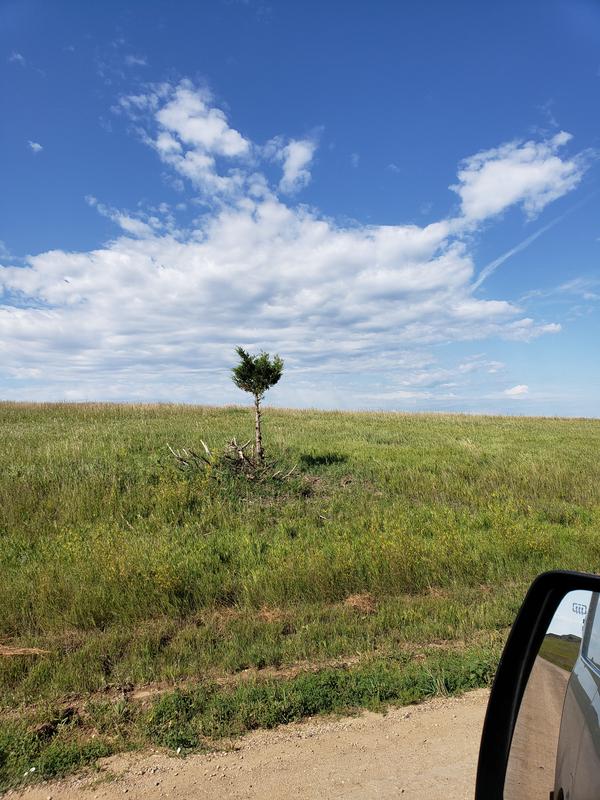 I took the long dirt road out to Hwy 44 in Scenic and up to Sturgis. It was hard to believe that a week or so ago there were 495,000 bikers in the area.
How many of you know that there's a National Park in ND? Yup, divided into 2 sections.
North on 79 into 22 in ND and on to Dickinson. This was the loneliest stretch of road I've ever driven on! Sturgis, SD to Dickinson, ND was 196 miles of nothing but crops! No services of any type!
Nothing
but groceries growing in the massive fields. Sure, I could have headed west and hit Hwy 85 that paralleled the route I took and I'm certain there would have been some civilization. But I've never driven 196 miles with nothing.
It looks like I might get wet for only the 2nd time on this trip.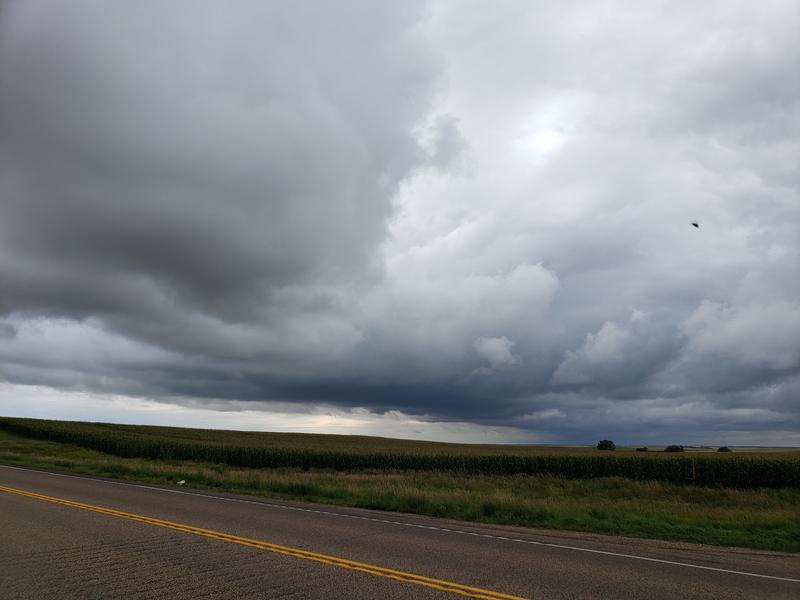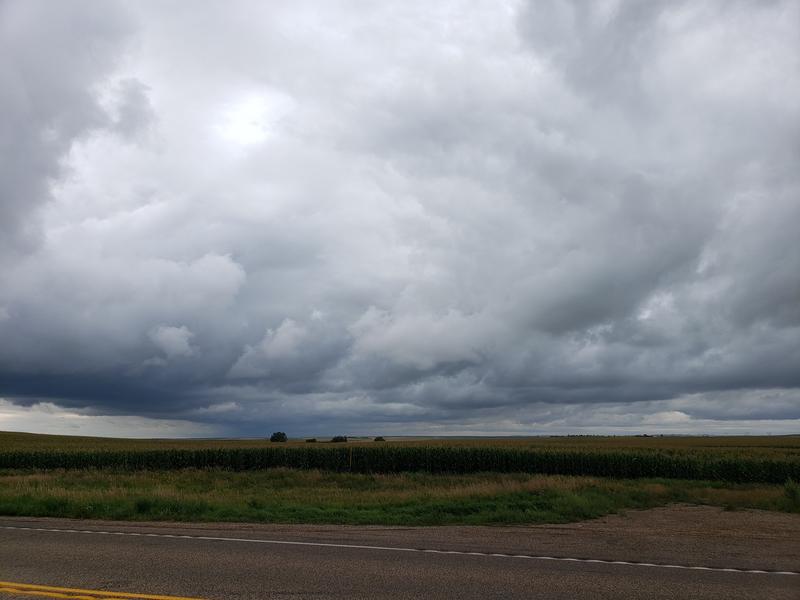 Damn, did it ever rain!
No place to pull off to wait it out.
Once it ended I thought how this place is so lonely that I'd bet you could drive 120 mph for years and never get a ticket. There's hardly any vehicles! I stopped where 22 jogged east and then north to take a pic. 2 PU's came along and I fell in behind them. One passed the other and the road was so bad I wasn't in any hurry. I turn north to continue on 22 and about 5 miles later, in the middle of nowhere, I see blue lights. The PU that passed the other one? It wasn't his lucky day as a ND State Trooper had him pulled over. There went my 120 mph thought right out the window
Suddenly there was the good sized town of Dickinson, and RR tracks--the reason Dickinson is even there. All these crops have to go somewhere.
Next stop: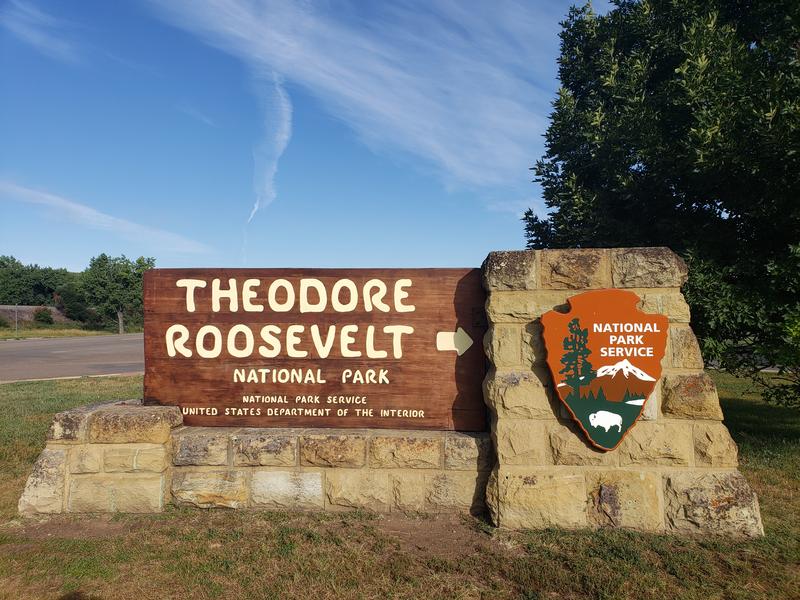 _________________
"Life happens now, and it can be lost in yesterday, or misspent waiting for tomorrow."
Let's just sit here awhile and see what happens...
NRA Benefactor
www.GeorgiaCarry.org