For Sale:
I have a couple of items for the Snake Charmer 410 shotguns.
1. Night Charmer forends. Replacement forend in black that lights up your target in the dark. These are mint in the box but missing the battery. The same as the regular forend but with openings in the front and side.
Price $10 Shipped.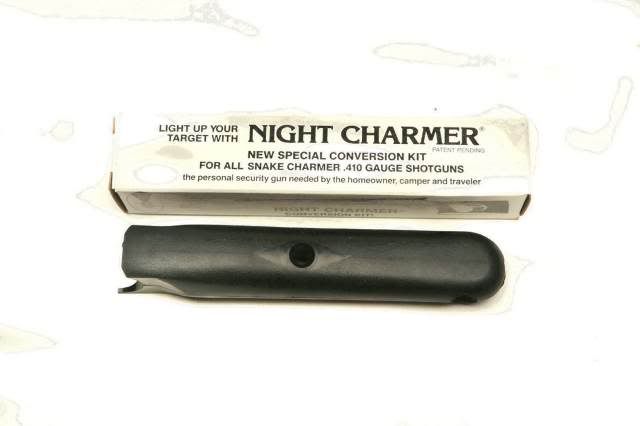 Snake Charmer Ammo inserts for the stock. I picked up a few of the 4 shell holders that fit into the buttstock. Hard to find item.
Price $7.00 Shipped.
(will add image soon)
Snake Charmer buttstock. One complete buttstock with ammo insert and sliding cover. Hard to find item. Black plastic thumbhole stock. Only 1 left here.
Price $35 Shipped.
( SPF)
As always, First I'll take it" wins followed by a PM.
On Payment, I take Cash/Check/CC/MO.
Thanks for looking.