I love moon clip revolvers, but carrying the clips and keeping them upright in the pocket is a hassle. I used to carry the moon clips for my S&W 940 in an old amber prescription pill bottle (reasonably fast out of the pocket and bottle and kept them situated upright for a fast dump into my palm), but the ones for the SP-101 9mm are a little too thick to fit in the small one and the next-size-up bottle is too unwieldy. I've been puzzling over this one for a bit, and came up with this.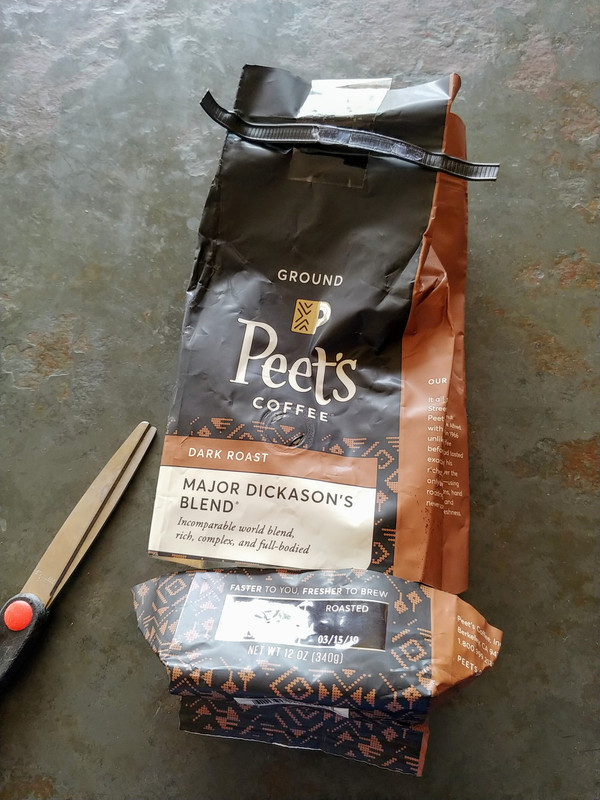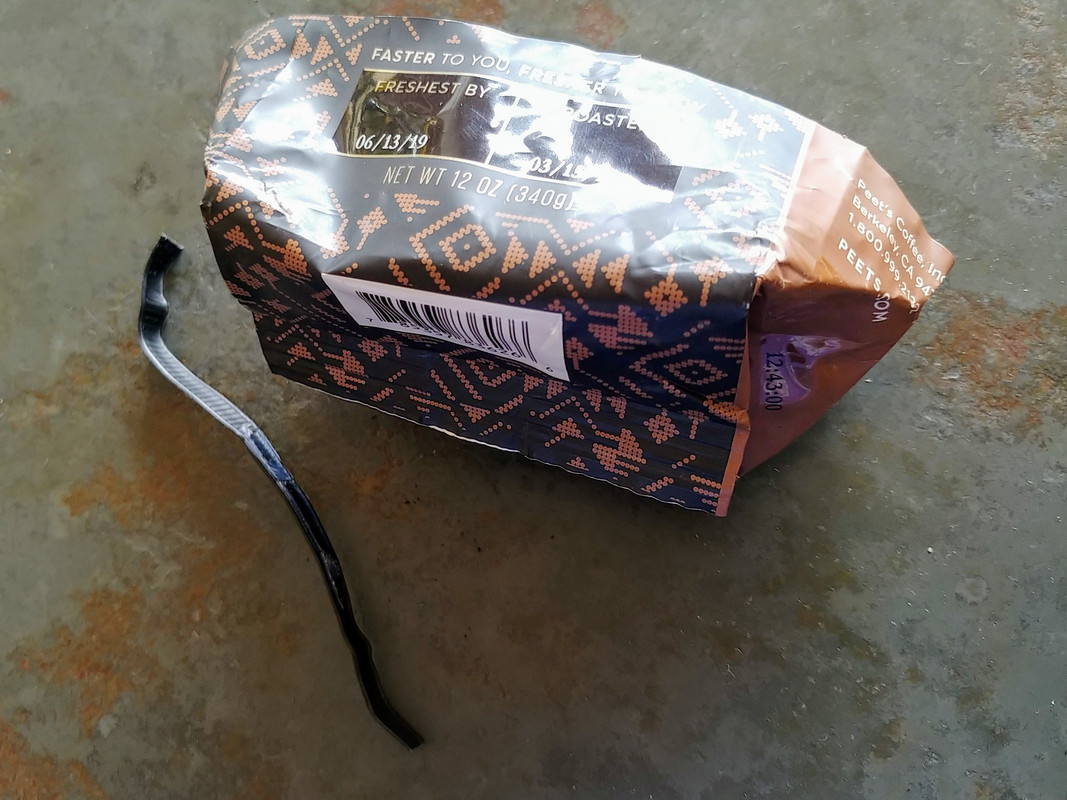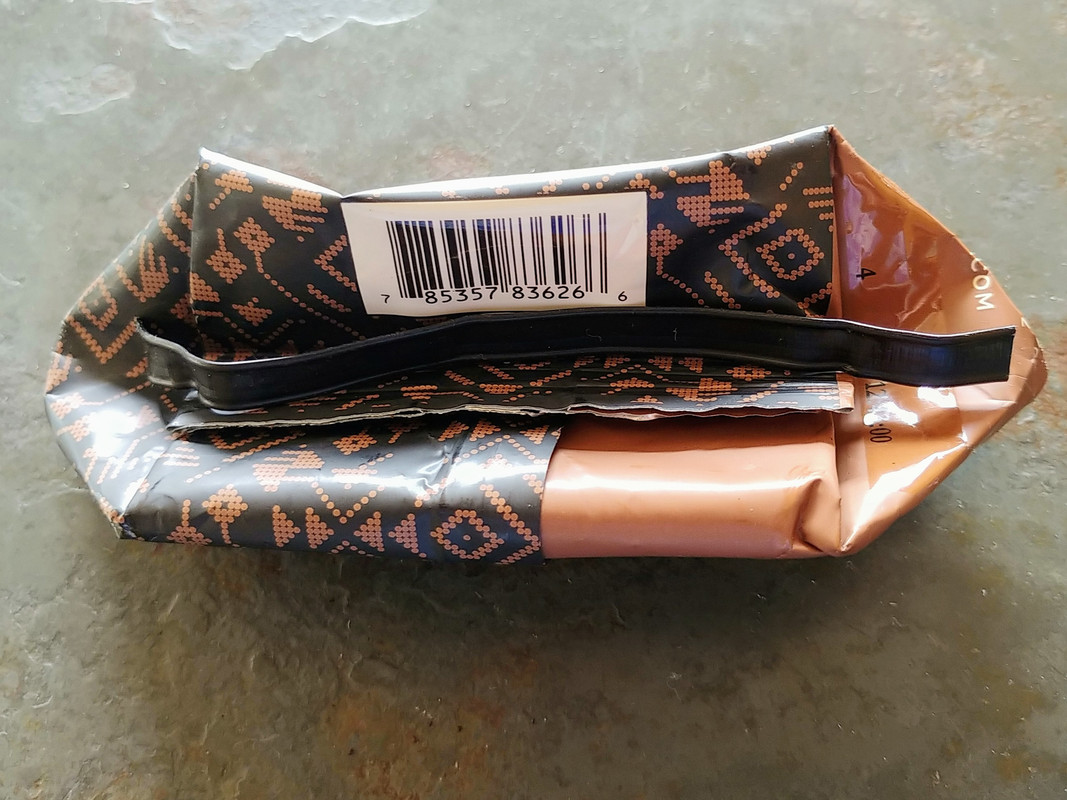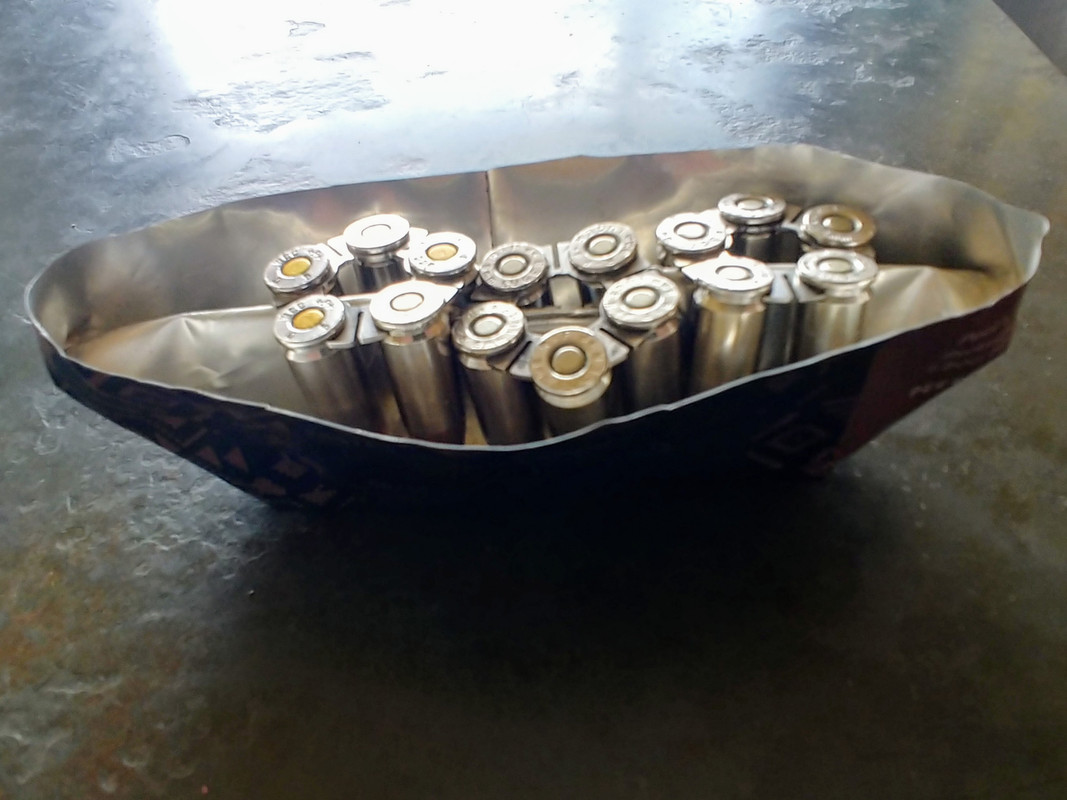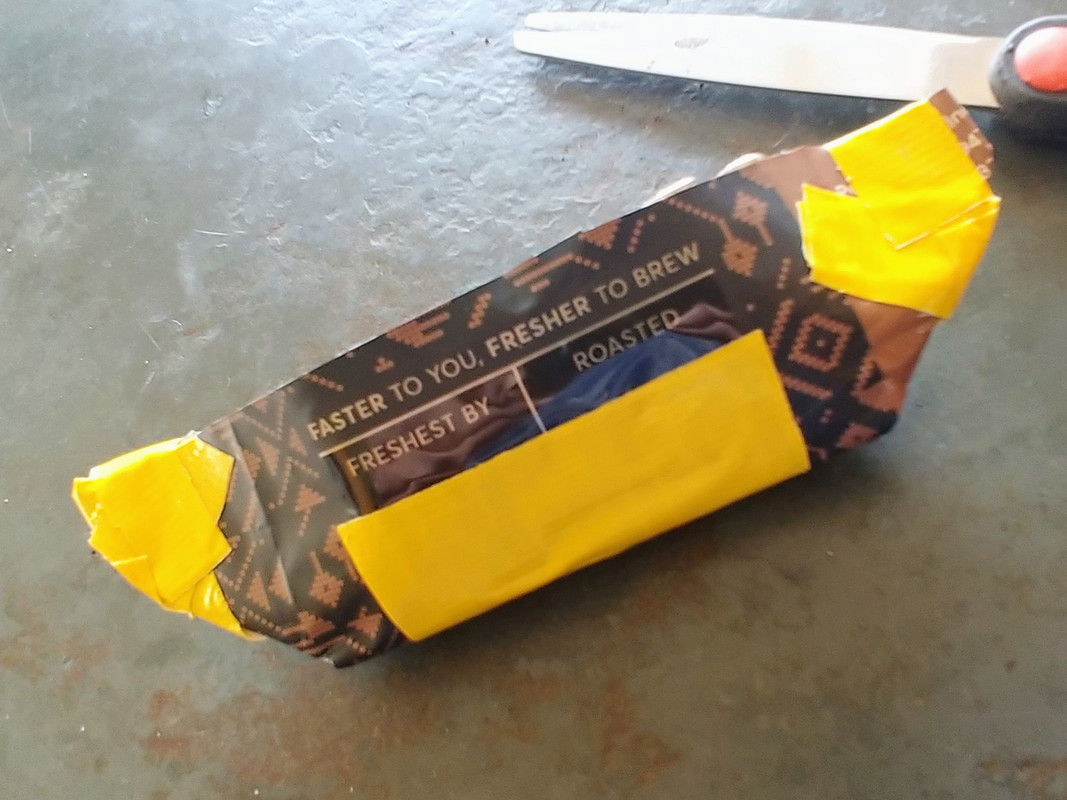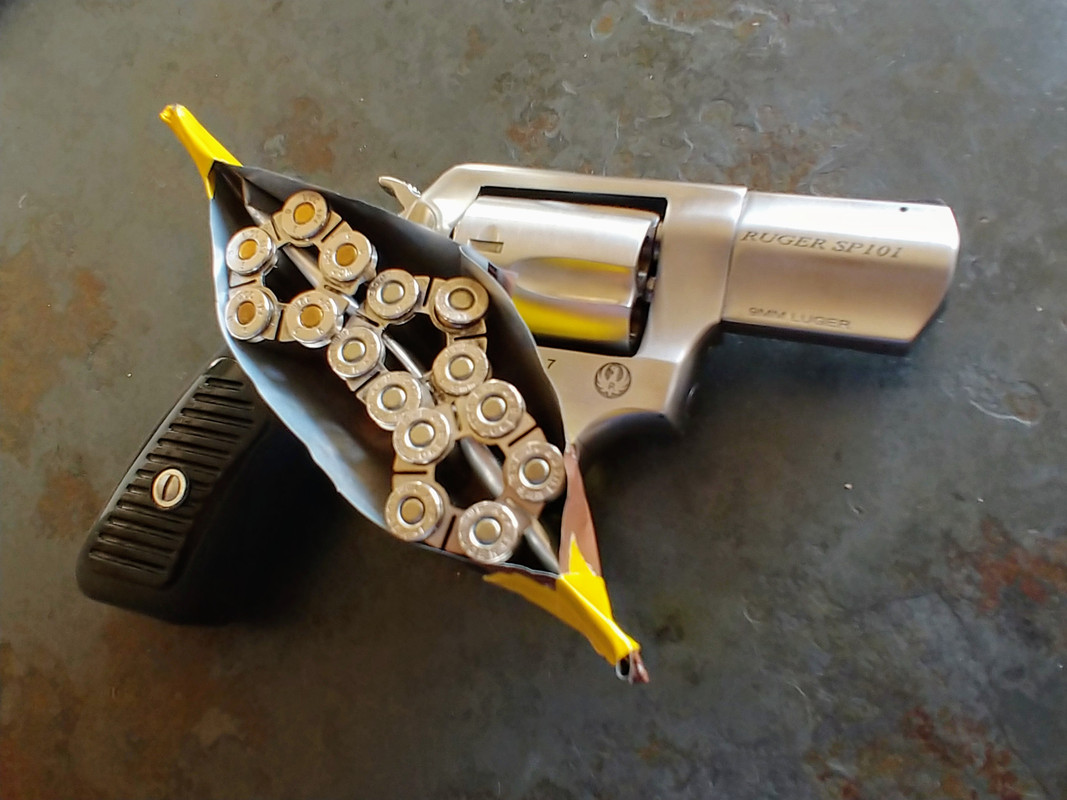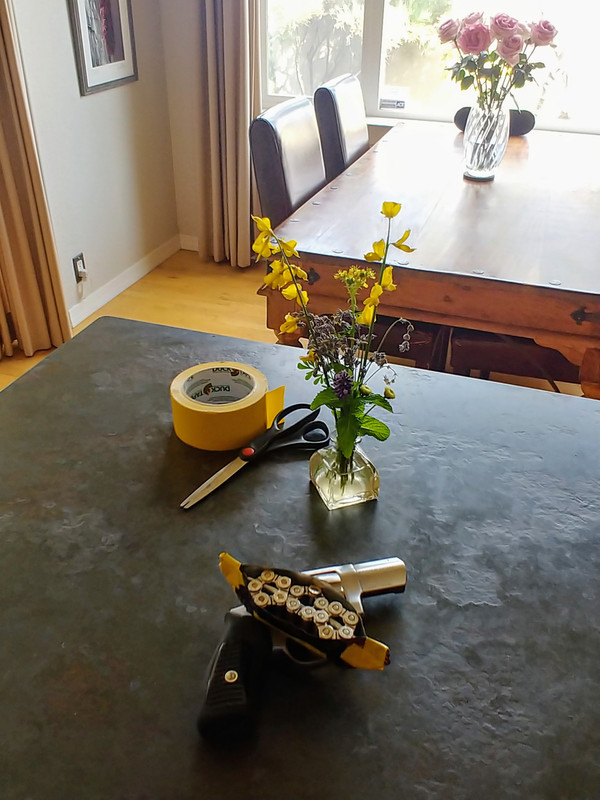 Unnoticeable in cargo shorts, so I'm pushing in on the pocket in order to show how it sits: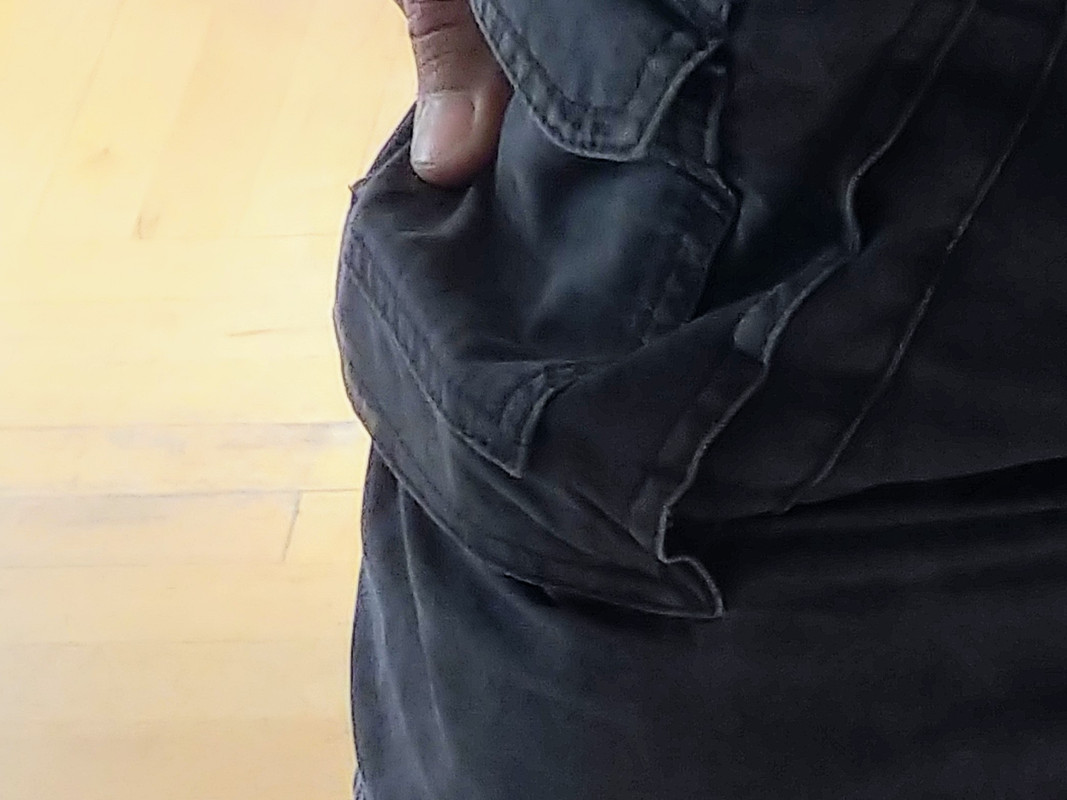 More noticeable in jeans but a hankie breaks up the bulge: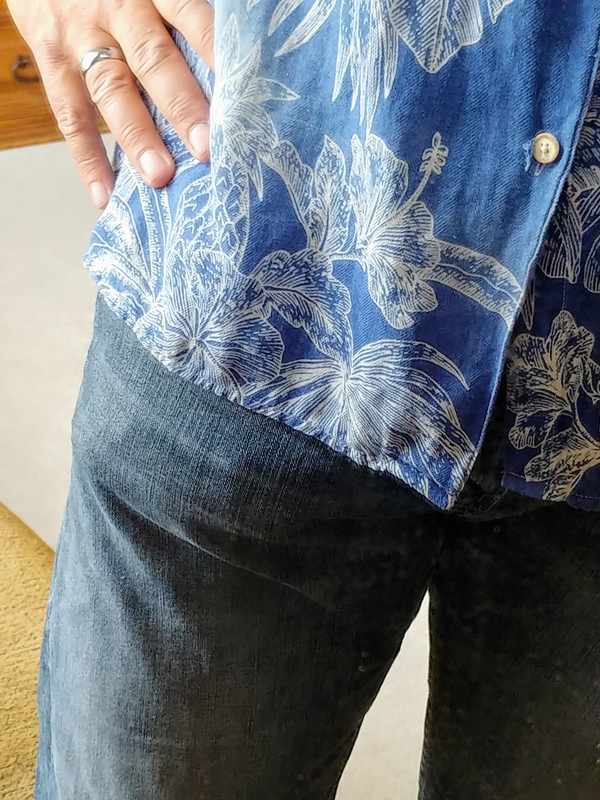 I love stuff like this!
Should work for speedloaders, too.