How about hops? Just nubbins now, but soon they will climb to the top of the strings just in time to be cut down and used to make beer taste bad.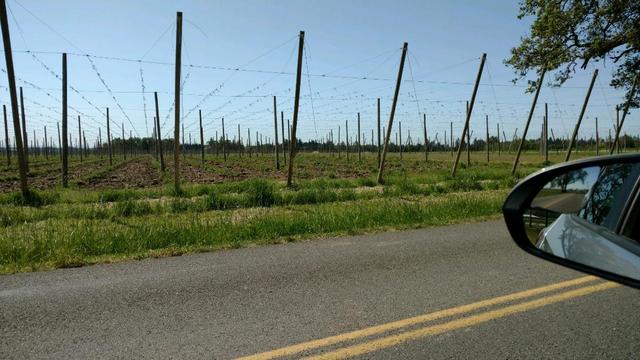 Note the above photo was taken May 4th. The hops were just barely finding their way to the strings.
Same field, May 22nd, less than 3 weeks later and the hops are three feet tall. Another three weeks and you wont see daylight thru the hop fields.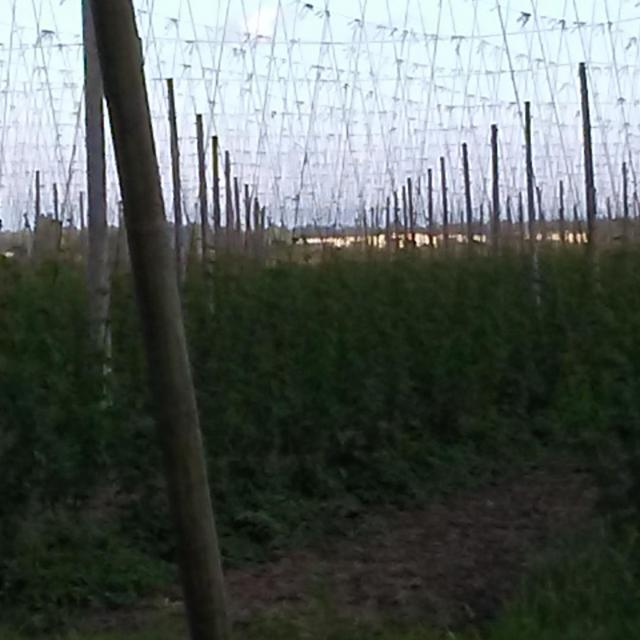 Interesting too, taking photos thru the hops, my cell-camera could not find a focal point for focus. I'll get a better photo of the growth next time I pass these fields.
God's plan. Even these hops know when to grow, and what to do, year after year.