Well, yesterday I got up early and lit out for John Gallagher's place. He's about an hour and a half southeast of where I live. He had recently finished work for me on this:
This .44 started life as a New Model .41, a gift from a friend who didn't realize I'd gotten out of the .41 business. Well, you can't really sell or trade a gift like that, so I turned it into a custom .44. It has a Douglas 5 1/2" barrel, OM Super cylinder, SS Super hammer and trigger, steel RX3 RED gripframe, Weigand quick-change front sight, Bowen Rough Country rear sight and locking base pin, and matte blued finish. I like the way it turned out. Here's a couple more pics: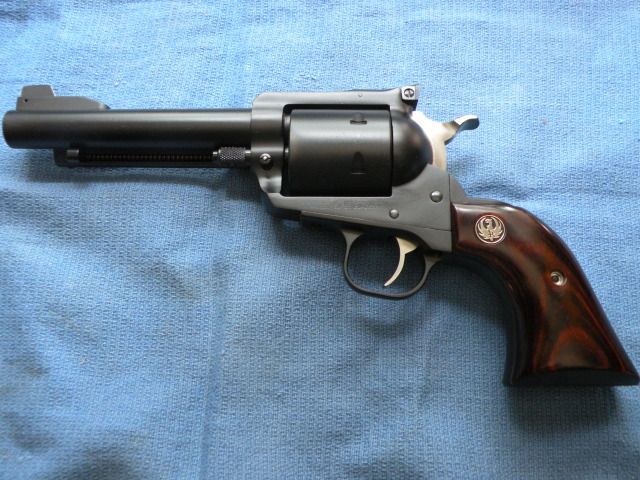 Also picked up this ole' clunker
Marlin that Matt (Bigbore45Colt) sold me a couple weeks ago. 1968-69 vintage RC in .35 Remington, and about as nice a one as you'll find. Thanks Matt!
THEN, while I'm there, John Gallagher, knowing my weakness for most things Ruger in general, pulls out this,
...says he took it in trade for some work, and yeah, he'd sell it. Didn't take me long to decide it needed to go home with me, plus John made me a good offer on it. Check out the SN:
First year 77-R in .308 (just happens to be my favorite rifle caliber). Color me happy.
Goes well with it's brother 77-RS .308 that Splitz hooked me up with 3 or 4 years ago. Ya can't have too many flatbolts or .308s, IMHO. All in all, pretty good day at the gunsmith's shop. I left three other pistolas with John for a few custom touches. He does great work and a good guy to deal with.
Oh, almost forgot this little jewel I picked up at John's, too. Guess it was .308 day. First-year production Belgian Browning BLR.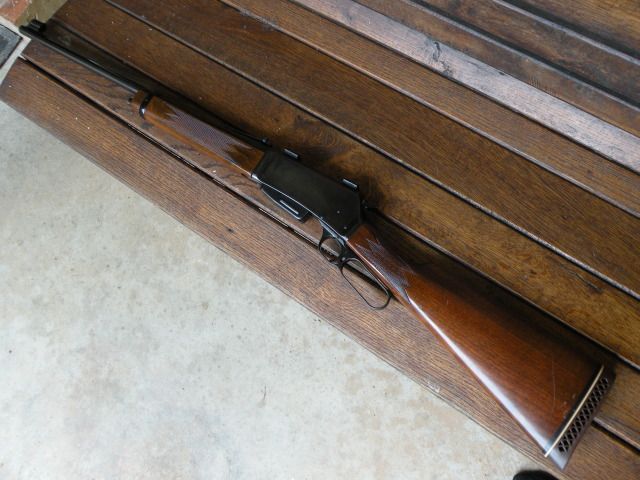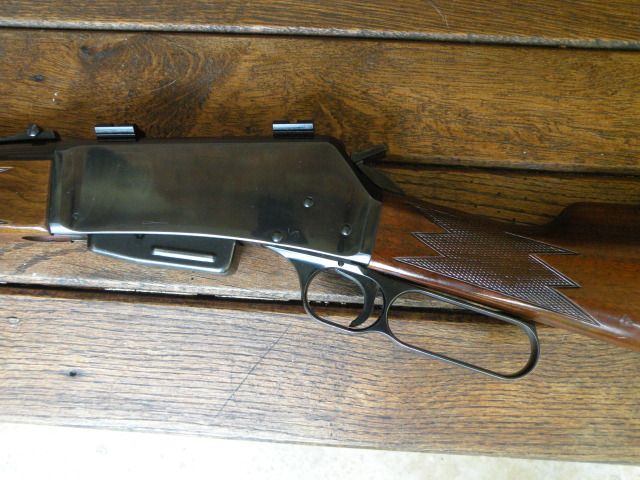 Buttons the cat wanted to pose for one pic for your enjoyment: