The small western town of Soda Springs, Idaho sits right in the middle of the old Oregon Trail. In the 1800's settlers, miners, immigrants, gamblers & thrill seekers traveled west to seek their fortune & the chance to own land. The trip took months & when arriving in Soda Springs, called the Oasis of the West because of the many cool, clear springs in the area, they would stay for several days, resting stock, repairing wagons, buying much needed supplies & sampling the whiskey in the local soloons.
Soda Springs was a wild, dangerous town with robbery & killings taking place almost every night. There were several houses of ill repute scattered throughout the town & the many soiled doves never had to get out of bed to go to work.
After a few years many of the town folk had grown tired of the daily shootings & the government sent the army to Soda Springs to build a fort, they also had to deal with many attacks from the indians. This photo is just west of town by the old site where the fort was built.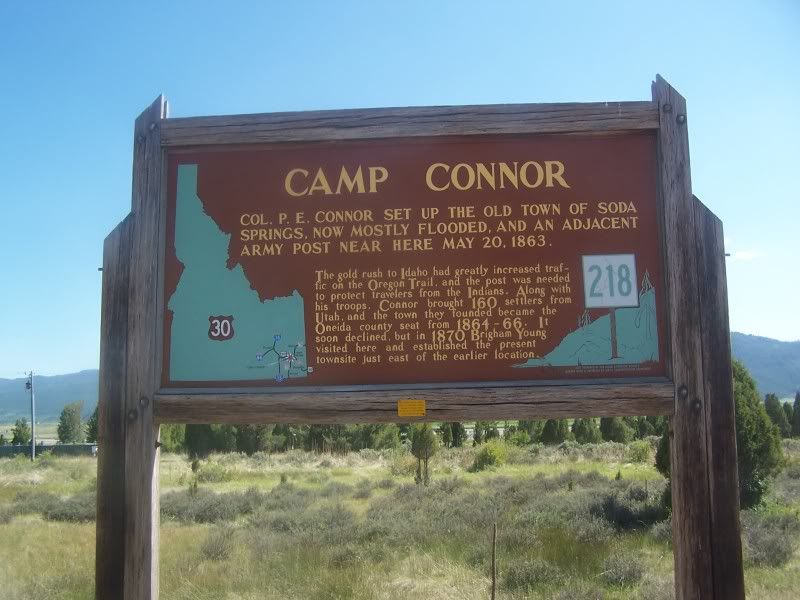 This is one of the last remaining structures located just outside fort Connor, it was an old livery stable.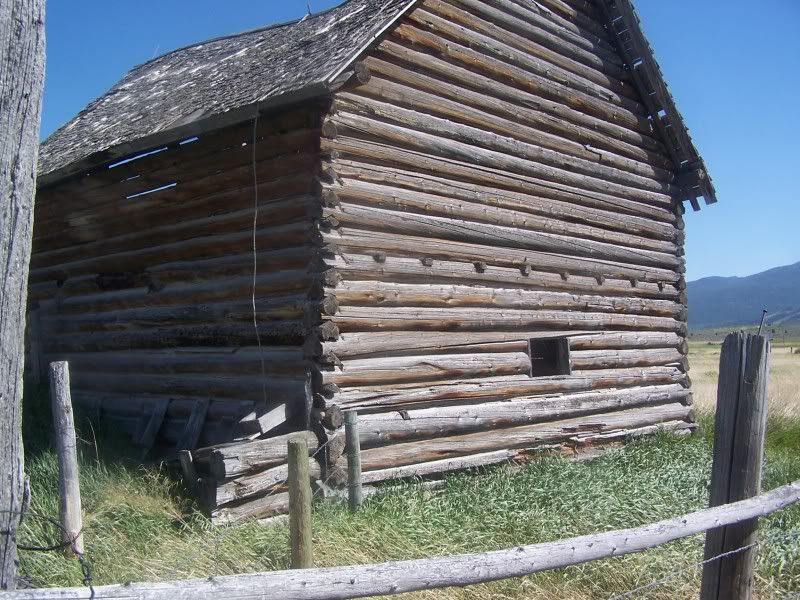 On the side of the livery stable was a corral & in the shadows was an old wooden floor with feed boxes mounted on the side of the stable.
This is a sign about 5 miles from town along the Oregon Trail. A wagon load of settlers were camped here for the night & were attacked by a band of indians, several of the settlers were killed & are buried 1/4 mile south of this sign.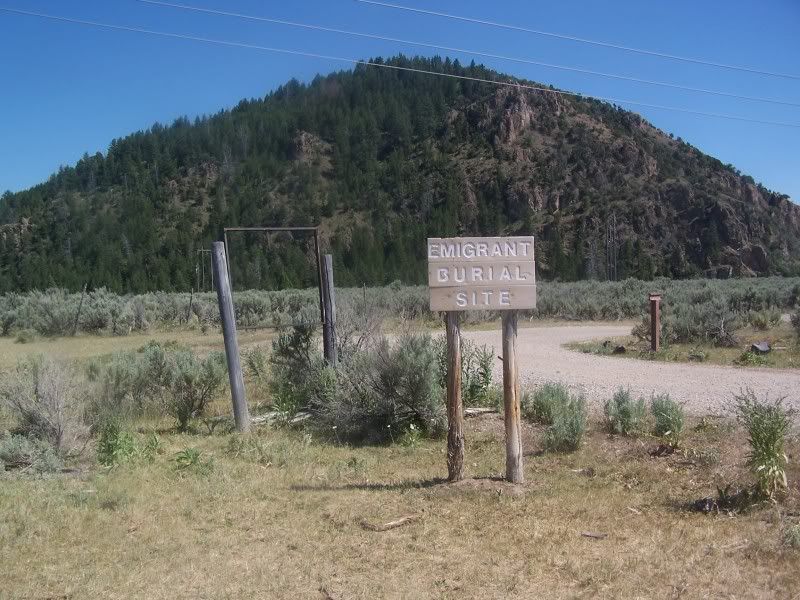 The mountain in the background is called Soda Point, it used to be called sheep point, the old trappers & buffalo hunters said there were hundreds of bighorn sheep along the rocky cliffs. They were killed out when domestic sheep were brought into the area from disease.
Some of these old settlers were real craftsmen, even after all these years you can see the fit of the hand fitted logs.
This is my Ruger 327 maggie with a set of my Amboyna Burl stocks.
Some old machinery behind one of the logs homes built along the Oregon Trail, many hopes & dreams were won & lost here, there are many unmarked graves in the area.
More to follow later.
Dick