That's a beautiful gun !! Especially with the magwell. I will say though ... and this is just MY OPINION ... even at the risk of being criticized by some here in another thread (not you Craig
) ... I'm not crazy about the smooth grips ... or ANY smooth grips on a 45. Checker 'em and I'm liking them. Smooth grips and hot, sweaty hands don't contribute much to target shooting. That's one thing I DIDN'T like about the RIA's ... I knew I'd have to upgrade the grips immediately ... although some cheap double diamond cocobolos can be had for $20 or so.
Range Officers kick butt. I've never even seen on in person. I changed out the MSH on my Springfield GI model and installed a S&A magwell for the same reason ... to get rid of the lock ... put a 3.5 lb trigger job on it that breaks like a glass toothpick .... and I have a Gold Cup Challenger for about $500.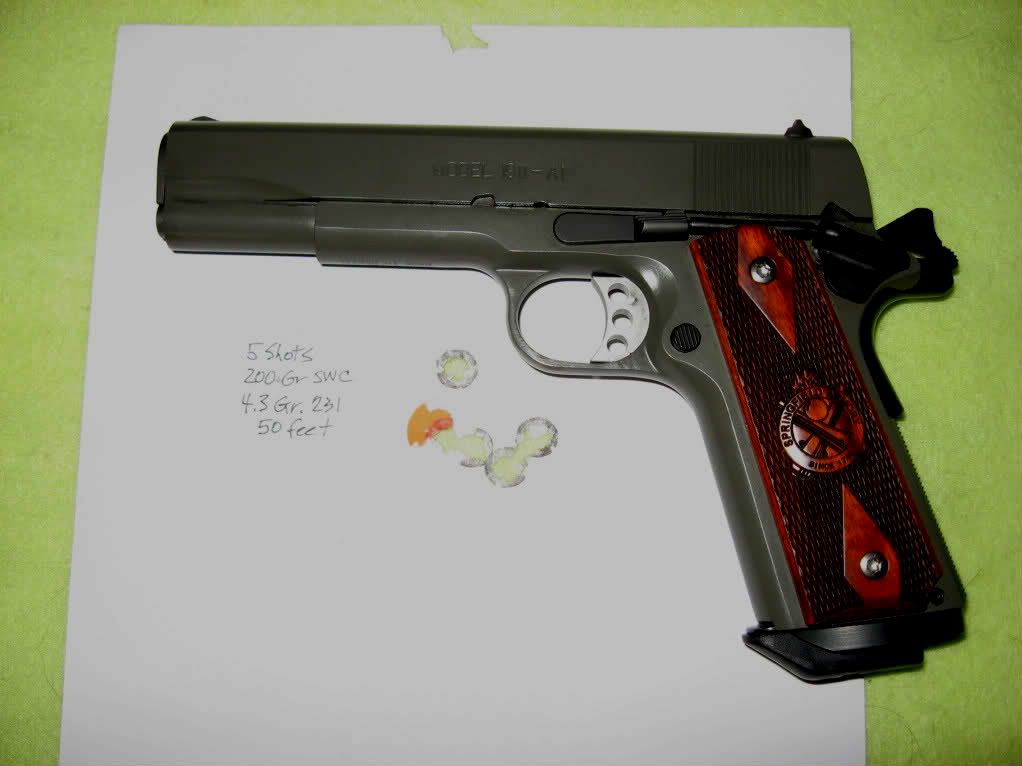 REV