Tyler Gun Works and Ruger have really created an amazing tribute to Bill Ruger's original RSSE. These 100 limited edition RSSE .22 single actions are amazing!
The presentation case feels like opening a gun and case from the 1950's.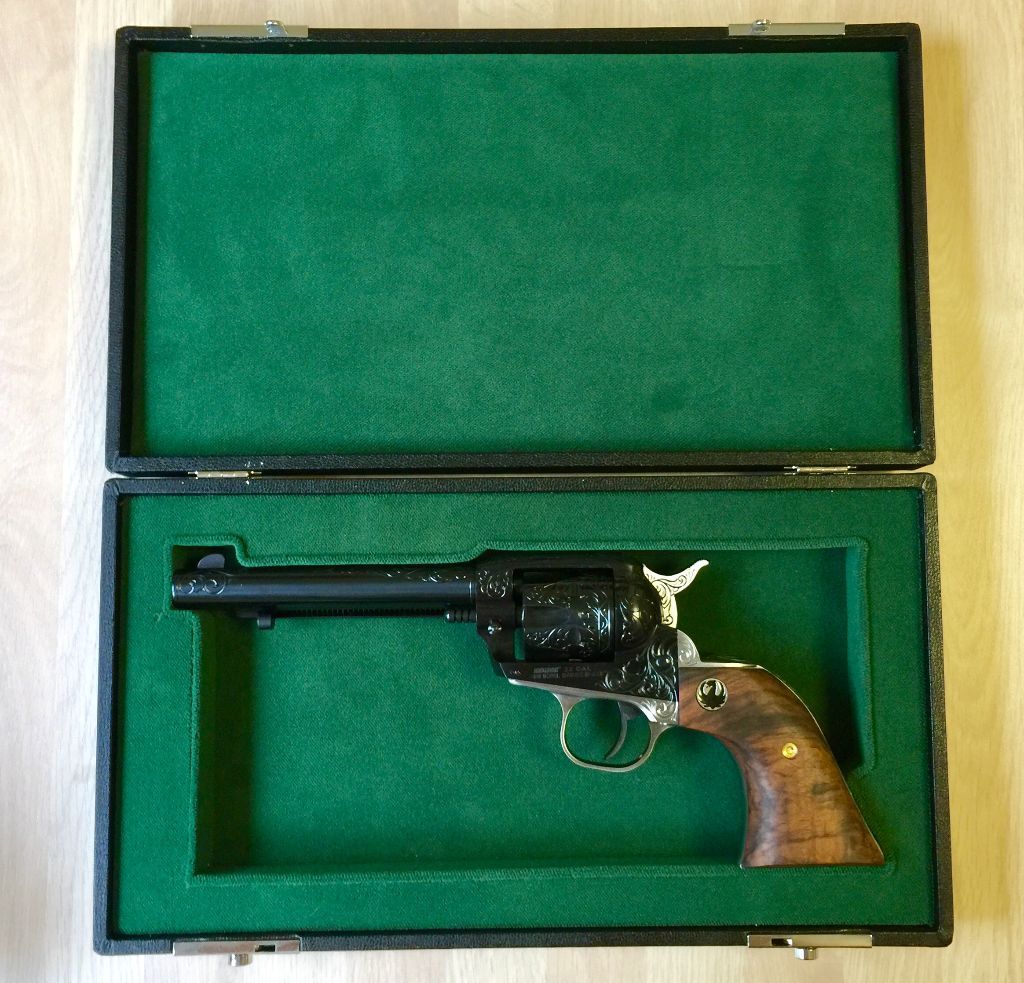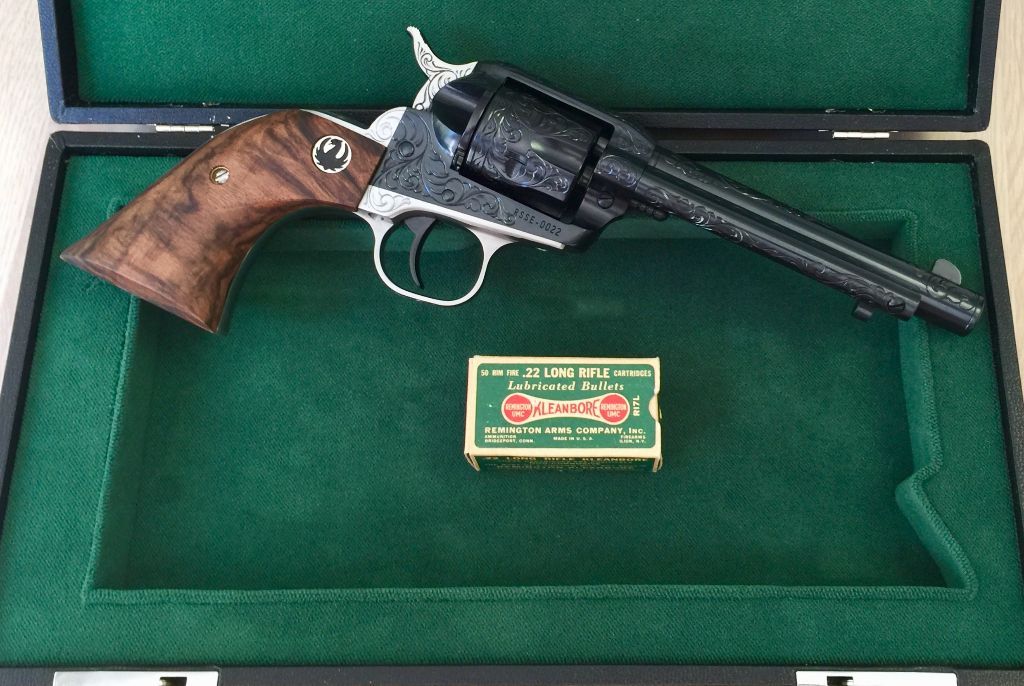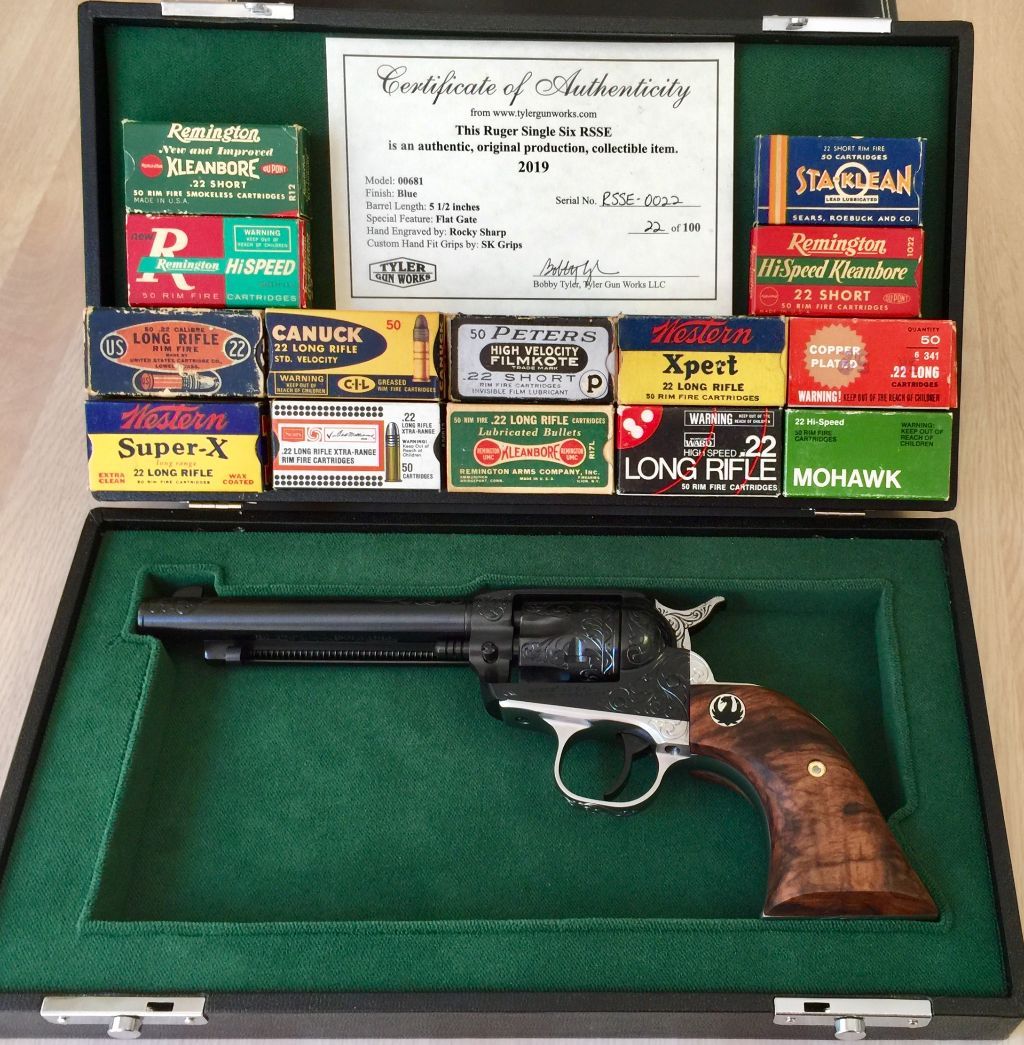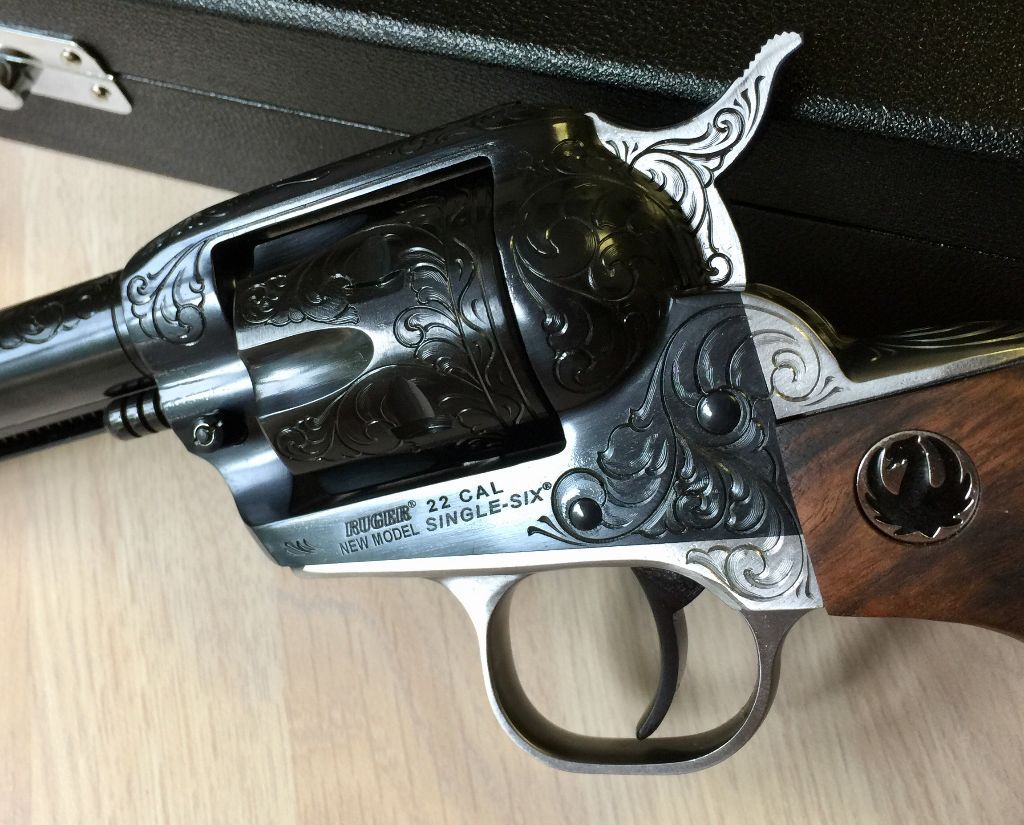 The flat gate is a really nifty touch: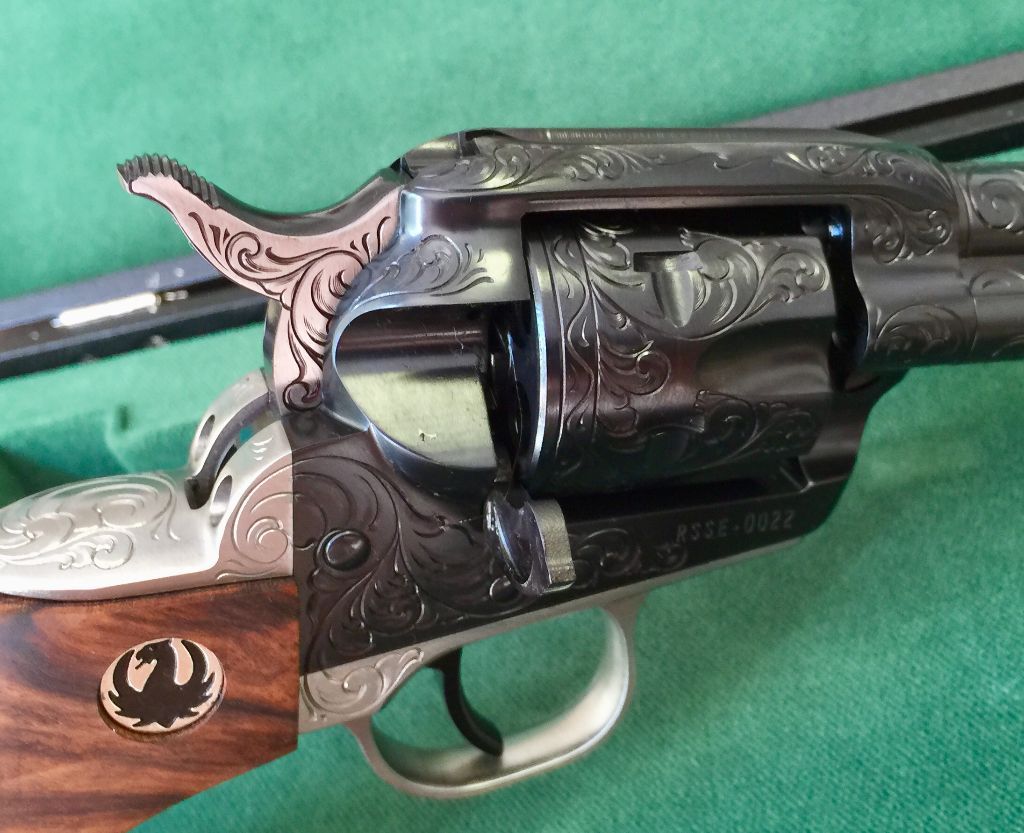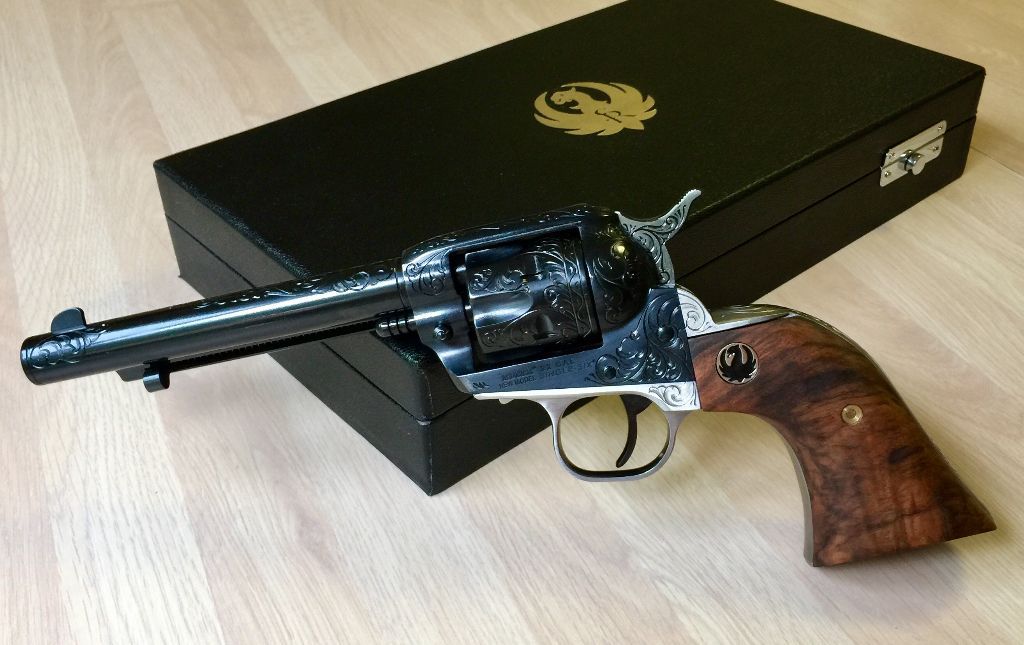 Mike "Doc" Barranti's floral carved leather holster with matching serial number set off the gun really well!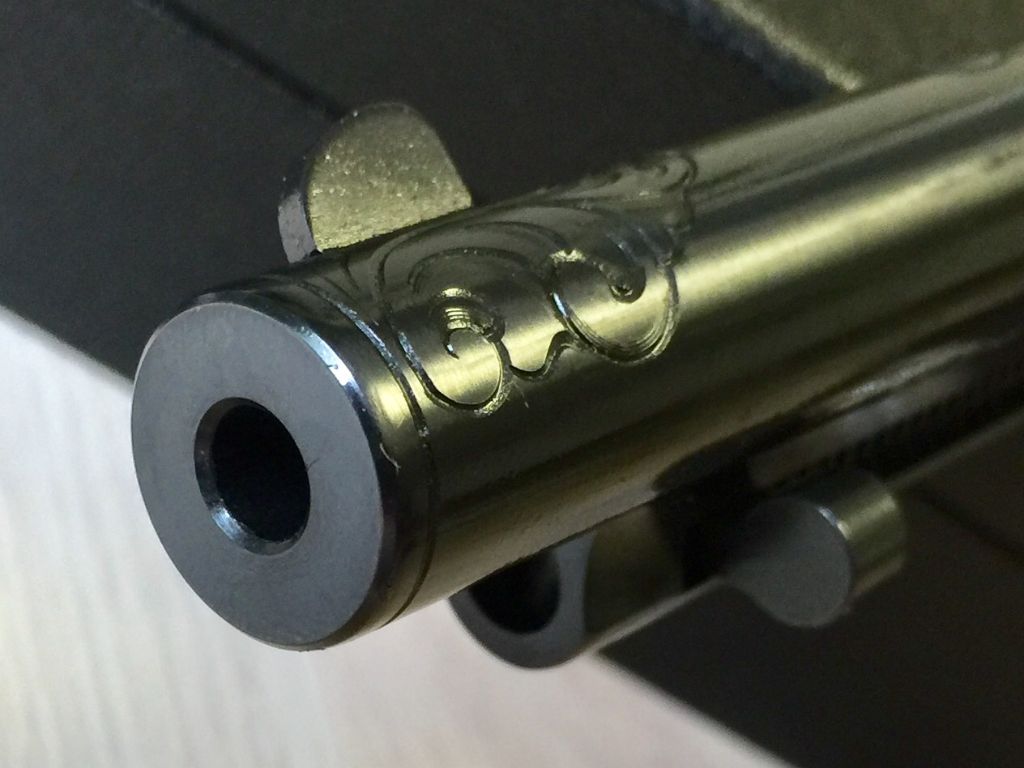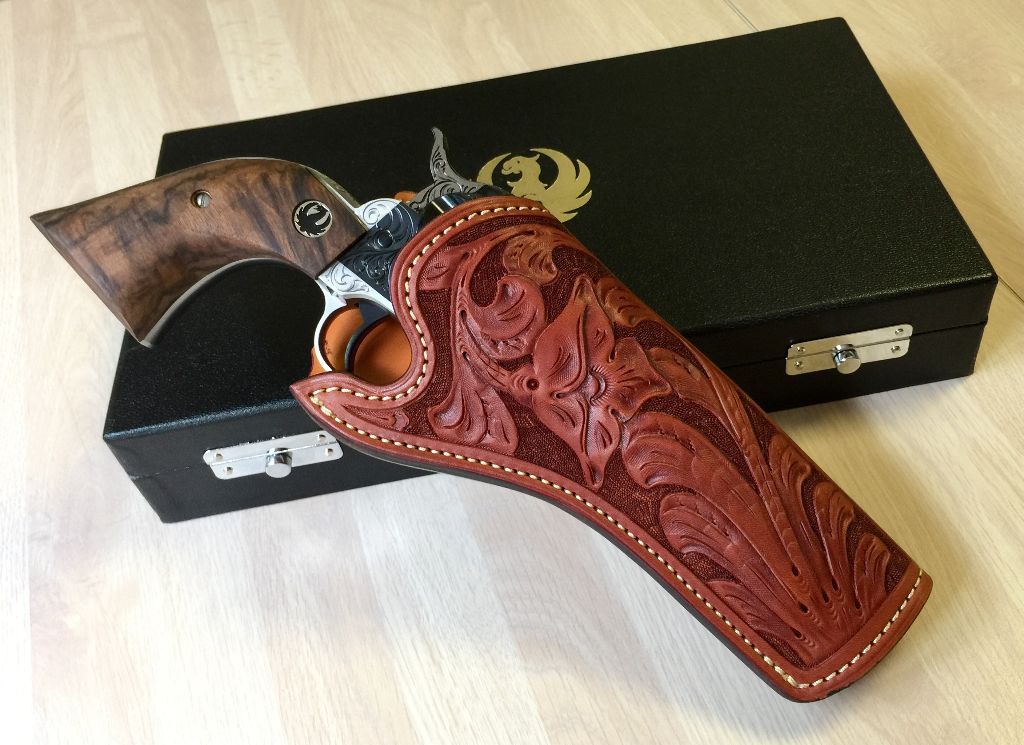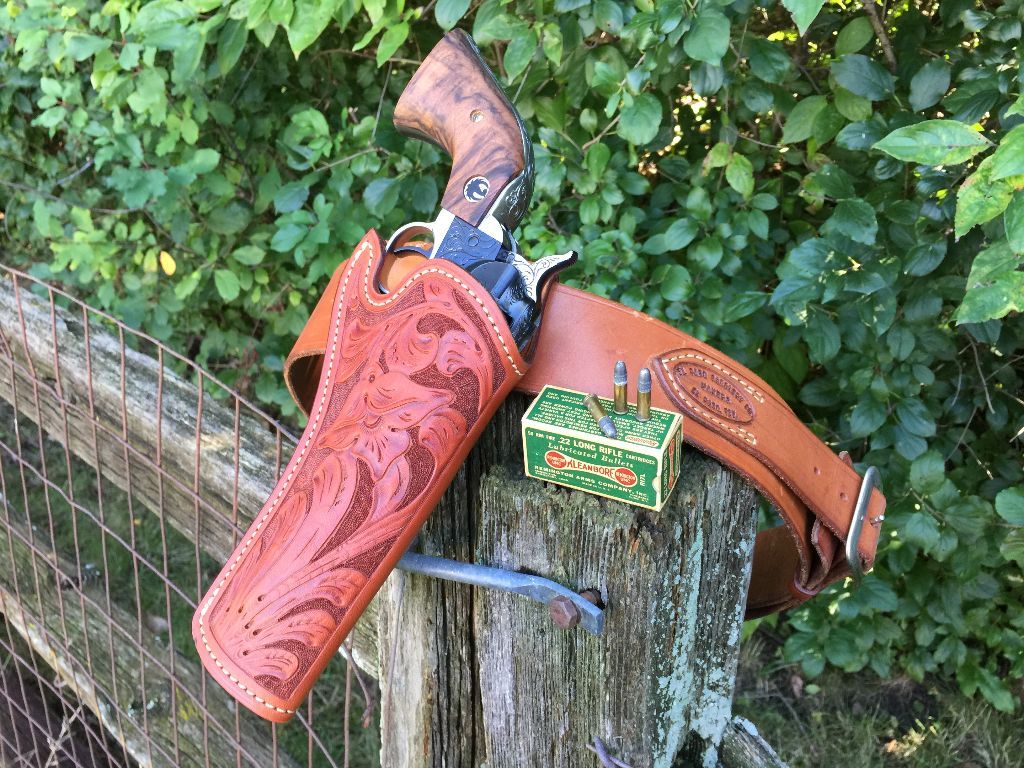 Scott Kolar's walnut stocks are very well fitted to each grip frame individually. I really like the factory Ruger medallions. The stainless steel grip frame looks great unpolished. It reminds one of the original RSSE revolvers. The engraving is excellent, including the TGW on the top of the barrel. The muzzle has a target crown and the Bobby Tyler worked on the action, timing, trigger, and barrel/cylinder gap, as well as making sure all six cylinder chambers aligned properly. I haven't shot it yet, but I will this weekend!
-Steve