I have to admit that I am pretty lazy when it comes to cleaning firearms, so for this reason 95% of my handguns are stainless. For the most part I only clean them when they quit working right.
We shoot at least monthly and more often when we can. The place where we shoot is on private property and it will be shut down for the summer real soon, due to summer fire conditions. With this in mind, I have been out burning powder and slinging lead 4 of the past 6 weekends. After years of neglect, it was really getting to be about time to do some cleaning. I had my son home for the holiday and weekend, so took advantage of the extra help. We spent just about 10 hours each and all we got done was the handguns. I recently discovered the Birchwood Casey lead removal cloth, so figured I would share a bit on how well these work.
Here are a couple of the before pictures: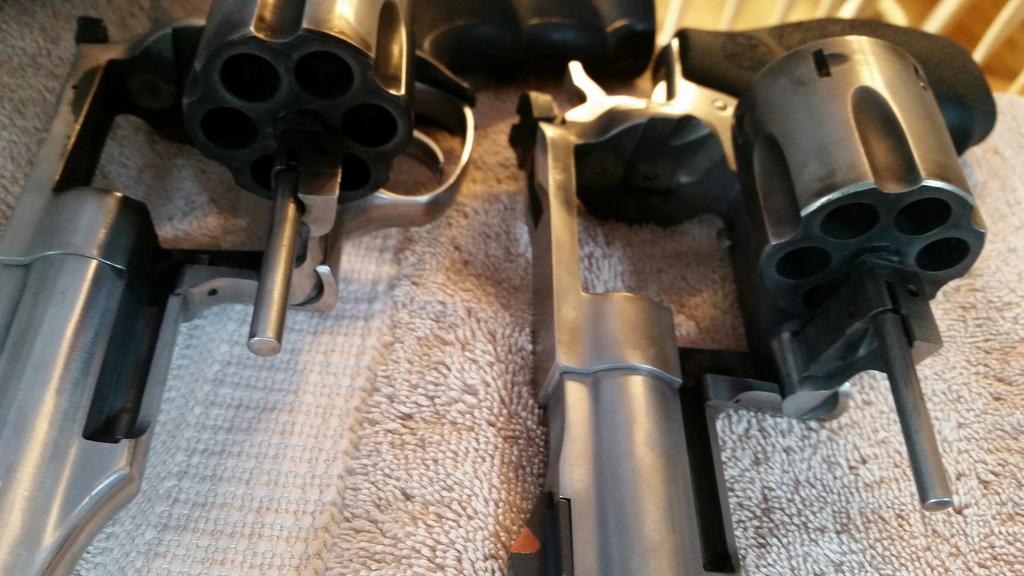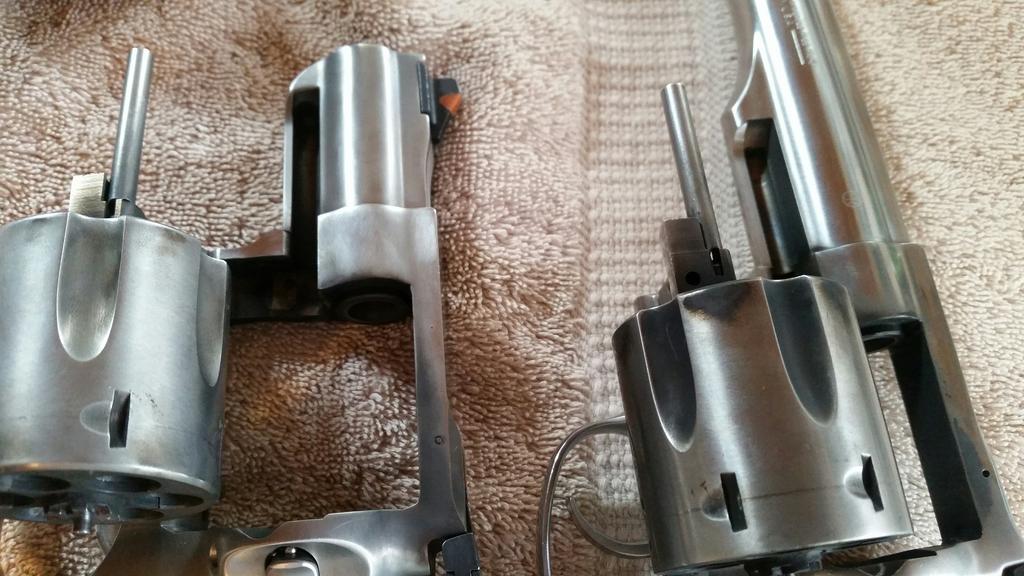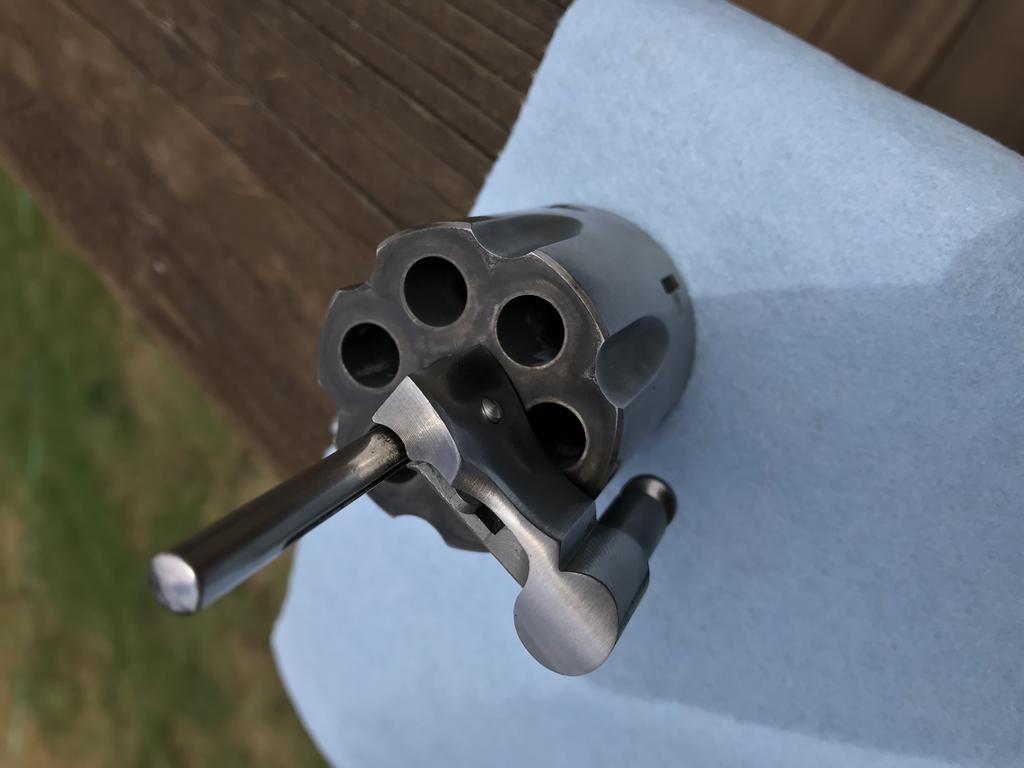 Our method of cleaning on these was to first dismantle the revolver/pistol, wipe off the extreme buildup from the face of the cylinder with the lead removal cloth, swab everything with Hoppes #9, brush everything with a nylon or bronze brush, hose everything down with Gun scrubber, swab everything with oil, and wipe down the excess oil before putting them back together.
Here are a couple of after pics: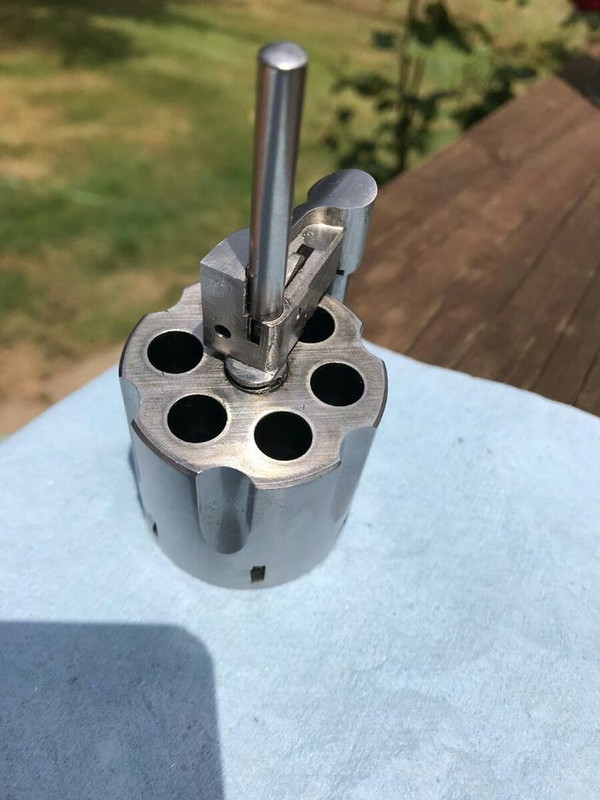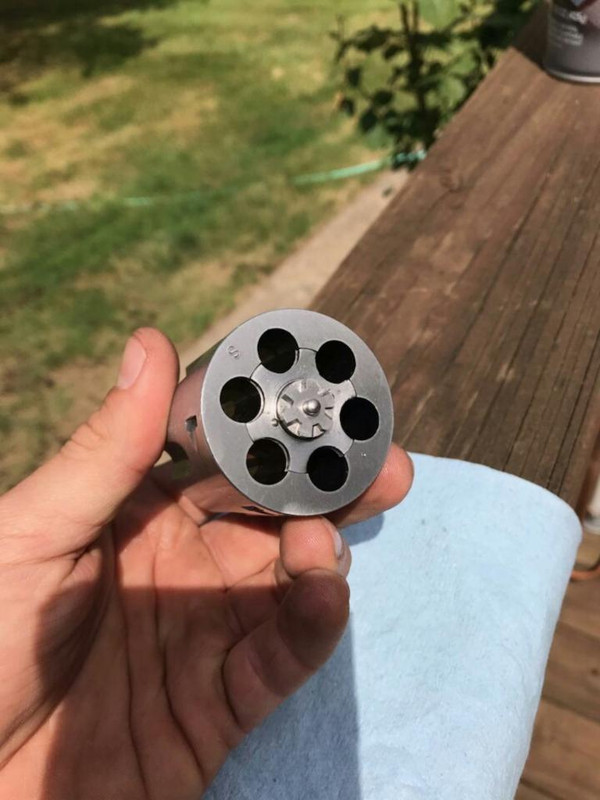 I can't even begin to tell you how great the lead removal cloth works. Not knowing how much we would use, I cut the cloth into 3 pieces. We ended up completely using up 2 of them and most of the 3rd piece. With that in mind, I should tell you that an average guy could probably stretch one of these to last for 5-10 years. Yes, you guessed it, we cleaned
A LARGE PILE OF FILTHY GUNS
. and most of them had not been touched in 10-12 years. In fact I believe some of these may not have been cleaned since they were brand spanking new The question now is this---going forward do I try to clean them every outing or 2, or do I just wait another 10 years and just spend a weekend doing them all at once???
Bonus points if you know what revolver that clean cylinder came out of