This style box came with my very first security Six, s/n 150-74727 S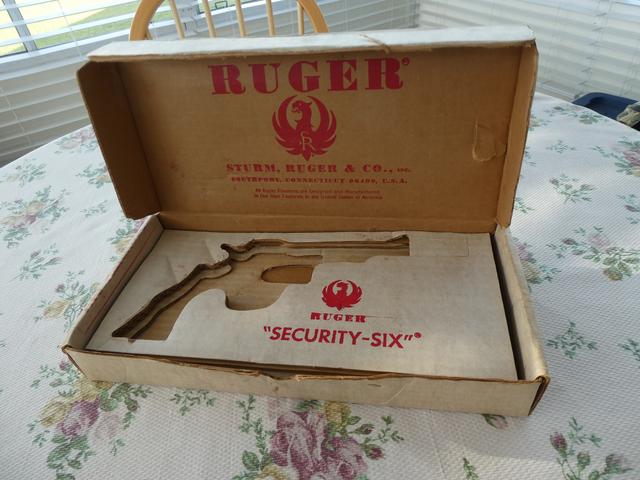 Are the white boxes scarce? I've owned only two in my lifetime.
.
.
This box came with a low-back, s/n 150-68527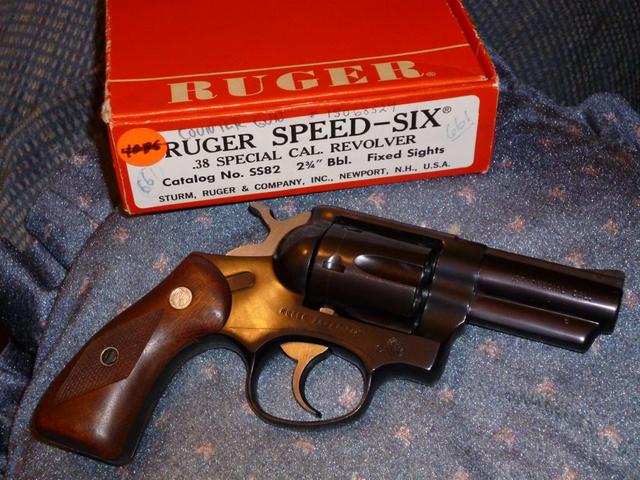 So, as with everything else Ruger, there are overlaps and gaps.
We expect the white box with the cutout to have been correct for the earliest low-backs, but as above, the white box was issued with a gun after the change to the red and white boxes.