---
48flyer wrote:
The tapered cylinder is a feature that eases holstering the gun. It started with the Match champion GP-100 and has since migrated to the SP-101.
It is perfectly safe to shoot.
Hmmm. Sounds like a solution in search of a problem. I'd rather have the evidently hopelessly old fashioned revolver with a CYLINDER (not a truncated cone) that incorporates the full strength and durability that was engineered when the gun was designed, not altered in an apparently random manner by a marginally skilled hourly employee running a grinder. If they really want to market "ease of holstering" as a feature, design the cylinder to be a truncated cone as cast, instead of doing this crude looking grinding job on the cylinder.

Or do a chamfer of the sharp edge on the front of the cylinder.

The workmanship on every area of this revolver is below the standard of Taurus, Rossi, and Charter Arms. I even have a cheap 1980s H&R .22 revolver that is considerably better finished than this. Trying to excuse this amateur quality work as a "feature" ain't gonna cut it, AFAIC.
Take a look at the frame at the bottom of the cylinder window. Is this another "feature"?

]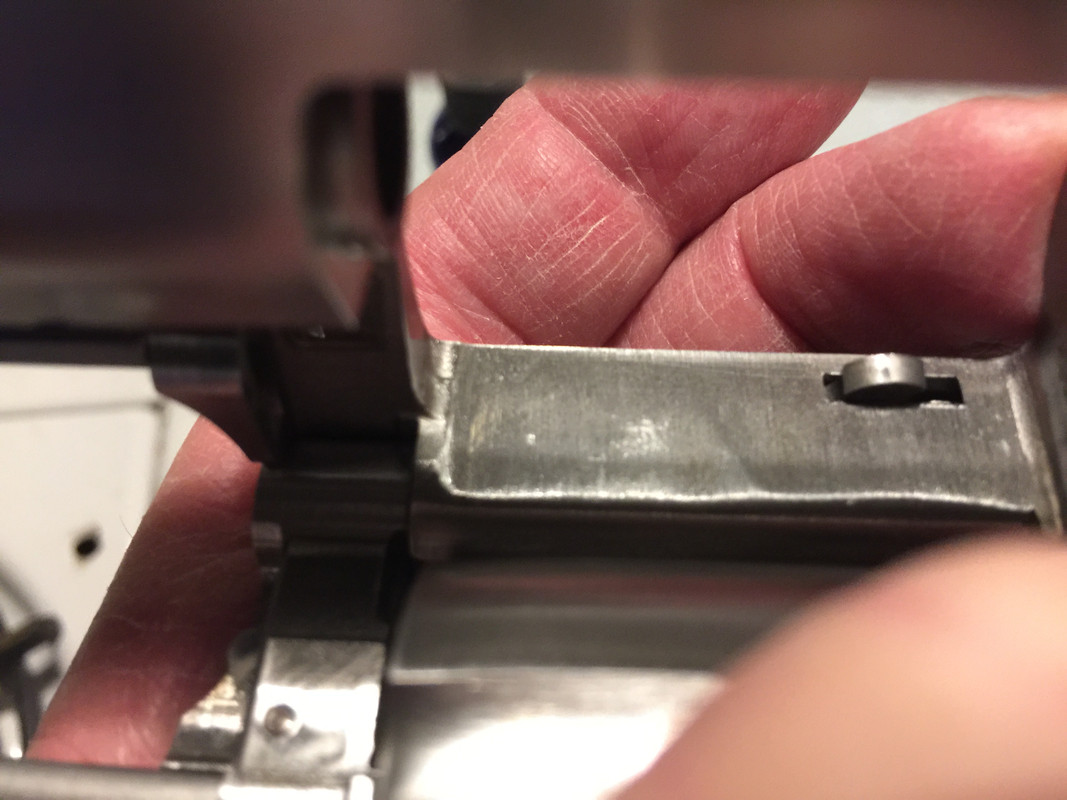 [/url]

Ruger can still do better than this. The Ruger American Rimfire rifles are beautifully polished. Even the cylinders on the LCR are nicely finished and full dimension.


Somehow it never occurred to me that my other conventionally manufactured, nicely finished Colt, S&W and Ruger revolvers were difficult to holster.