Total cylinder length must be tightly managed. Cut it too short and you'll have endshake. If that happens, install a press fit bushing machined a few thousandths long. Then slowly grind or lathe in half-thousandth increments until it fits. Or if you have a surface grinder, dial to ten-thousandths for an exact match. You're close if the cylinder goes in under force but drags when cycled. A few tenths more and it should freely spin with no shake.
I begin by torqueing a spud into the front of the frame. This counteracts dimensional changes that took place when opening the window. That sounds odd so let me explain. When steel is milled, work hardening occurs. Under these conditions, the frame can contract a thousandth or two. We found this out the hard way on my Buffalo Seville. The heat treated cylinder was dead rigid until the barrel was installed. That actually re-sprung the frame 0.0015", probably by way of stress relieving. 0.0015" is acceptable endshake for a factory gun, but not on our customs. We bushed the gas ring and ground the face, thus eliminating discernable play.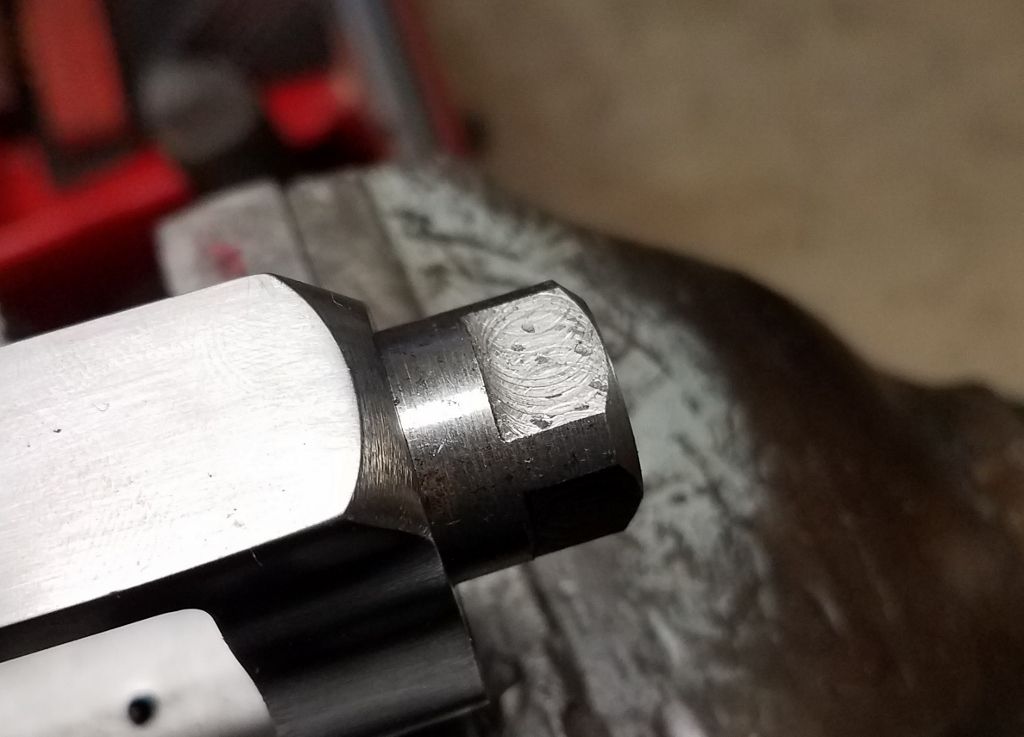 The inside of the frame is measured with instrumentation accurate to tenths.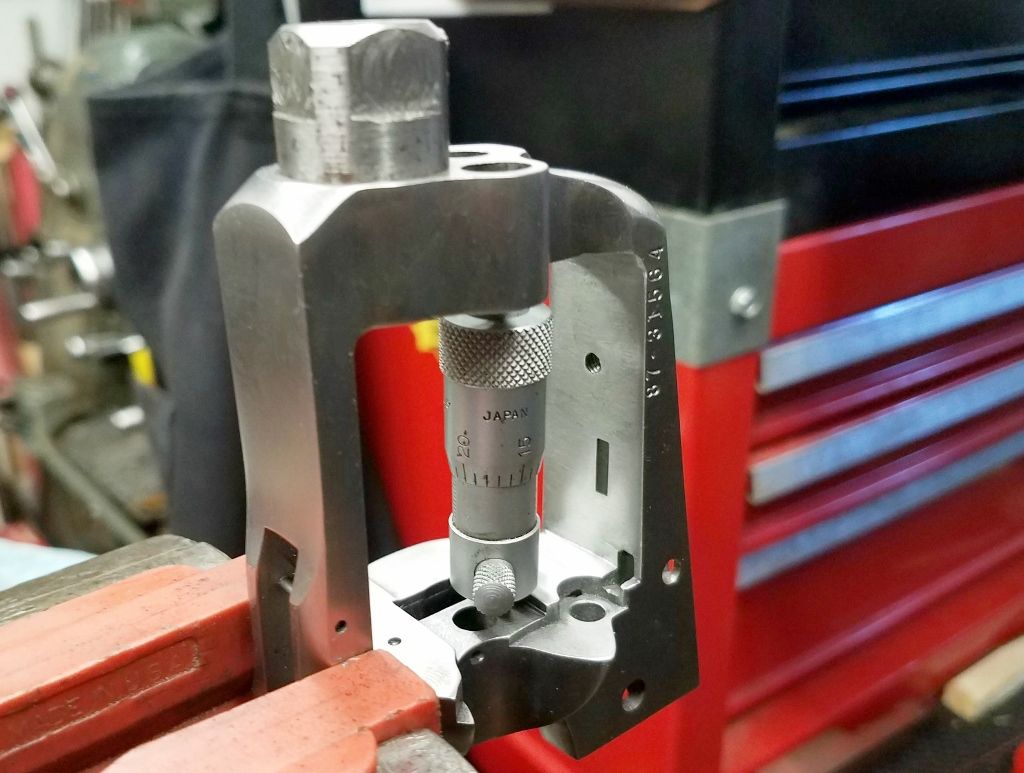 From the back of the ratchet recess to the gas ring boss equals 1.982". The blank is 2.203", meaning I'll remove 0.221". A depth stop is set on the lathe table. Facing is done in increments of 0.030" down to 2.000". I then machined the gas ring 0.440" in diameter and to a height I knew would be too long.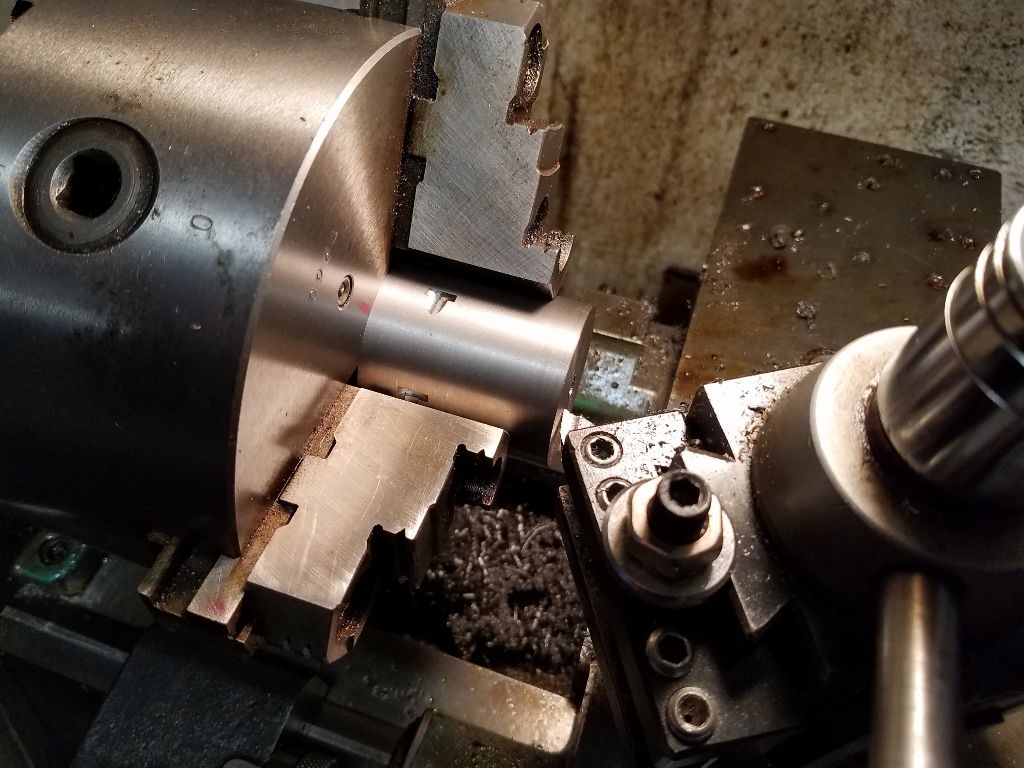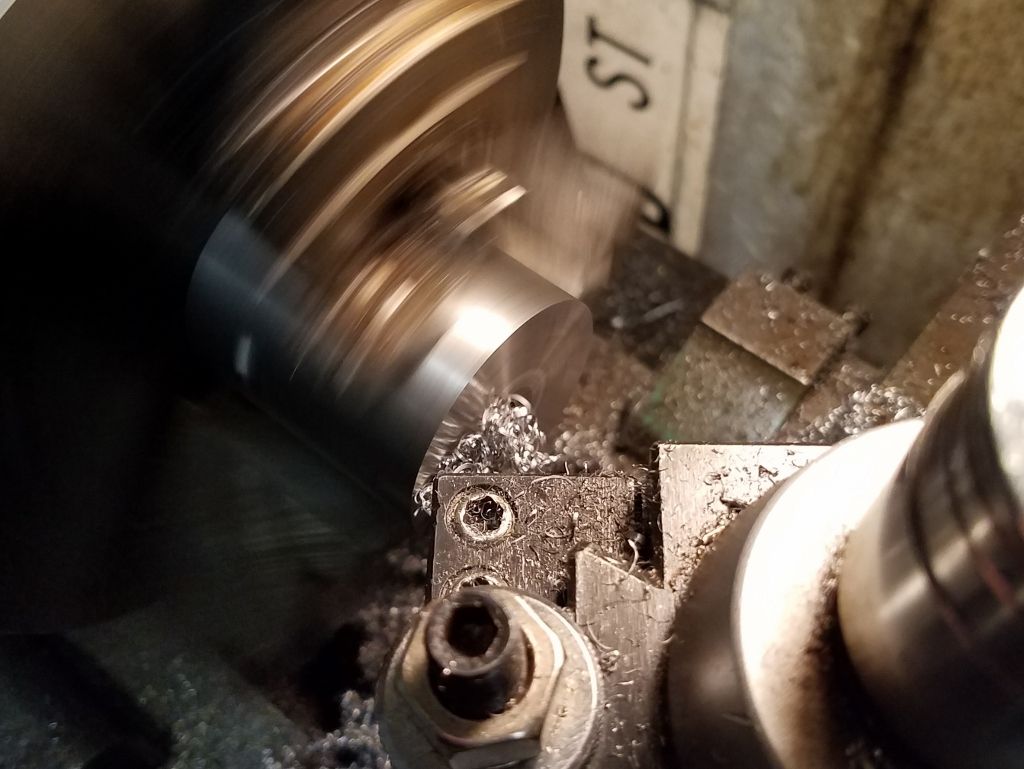 Side shot of the gas ring cut tall: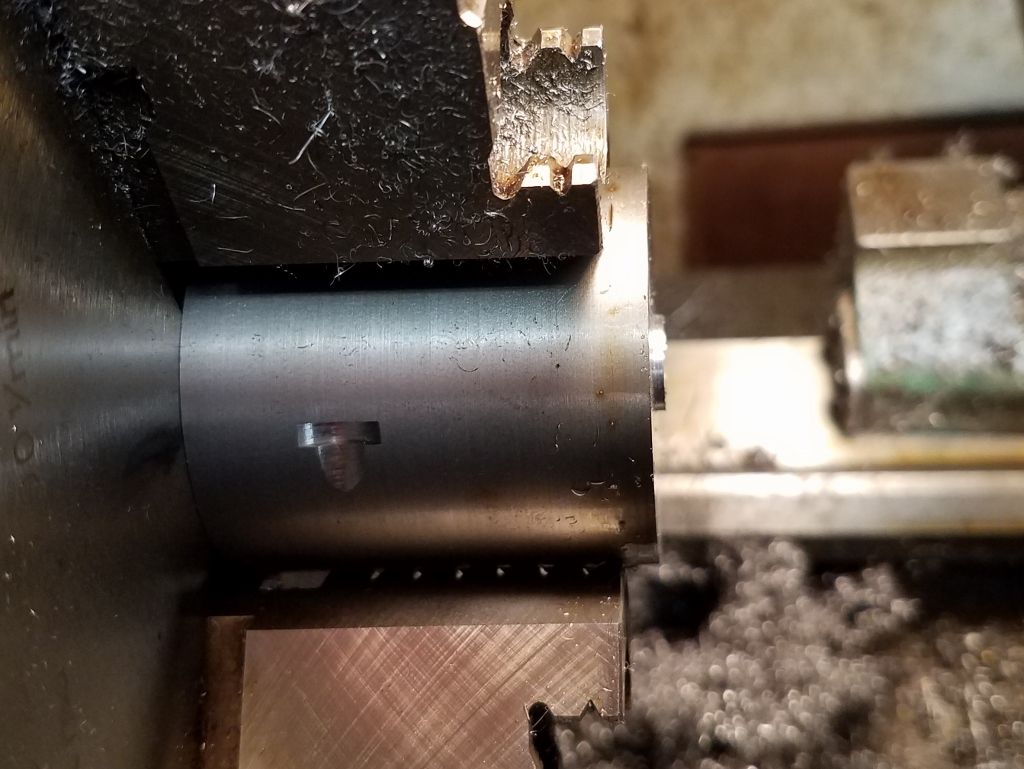 I took extremely light cuts across the boss until it fit the frame. This is tedious and not a step you want to rush. 0.004" was turned off the back of the cylinder to prevent rub on the breech face. When the cylinder goes in smoothly and rotates without drag, I quit. Here's a shot of it in the frame using a spare basepin. Three things to highlight:
1) If you're OCD like I am, get used to superficial scuffs. The frame and cylinder go through a lot of machining and test fitting to get to this point. Once the gun is complete, I'll polish and buff each and every part.
2) A 0.004" feeler gauge barely goes between the rear cylinder and the recoil shield. Top and bottom clearance on the cylinder is 0.008" per side.
3) Barrel protrusion into the frame is 0.030" (minus 0.001" – 0.0015" for cylinder gap). I'm making use of the entire window.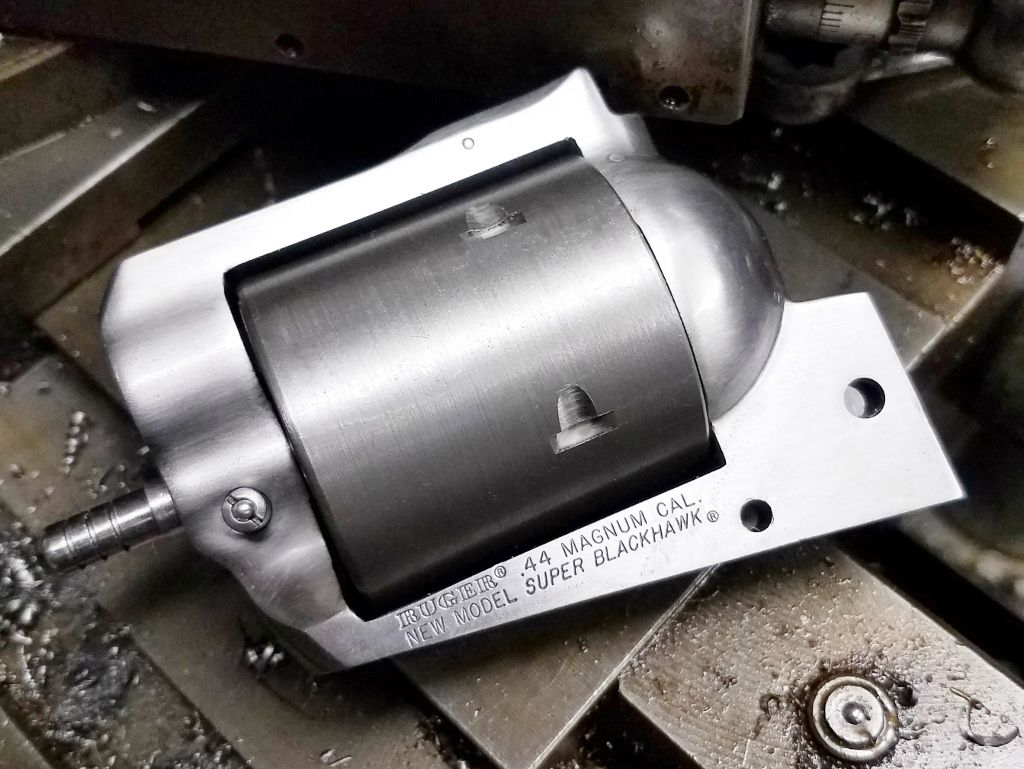 _________________
-Lee

"Building carpal tunnel one round at a time"