A Woodruff key cutter makes the bolt stops. Since I'm starting to do cylinders, I ordered a second. These come 1/8" wide and 1/2" in diameter. Clearly too thick for a 0.0960" notch. It has to be ground in a tool and cutter grinder.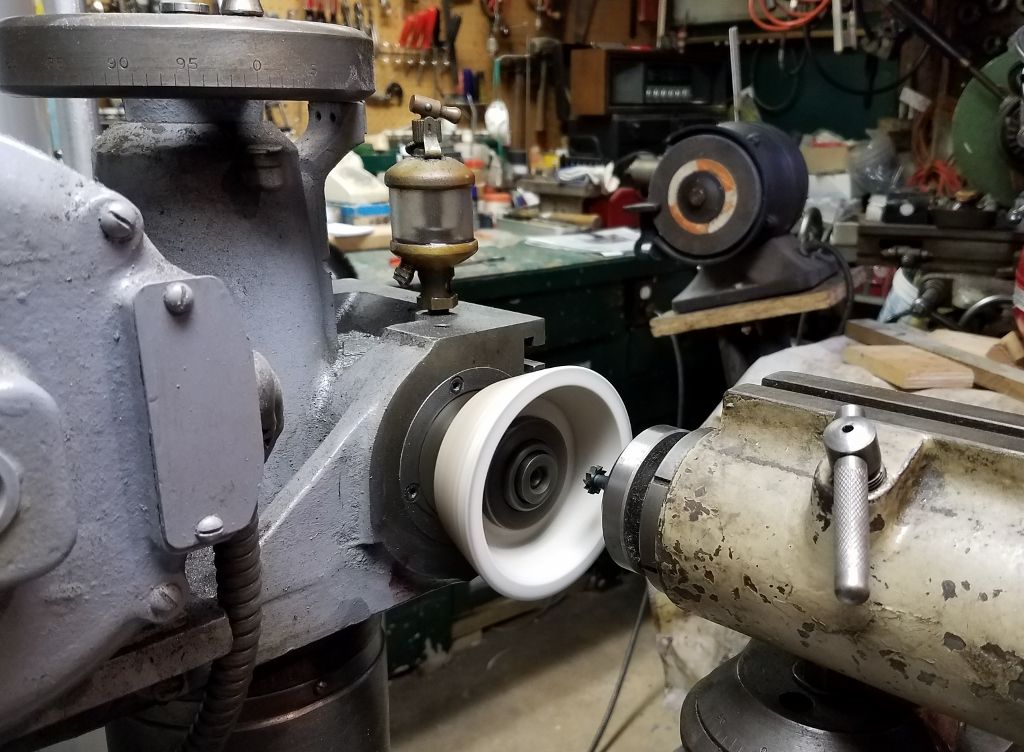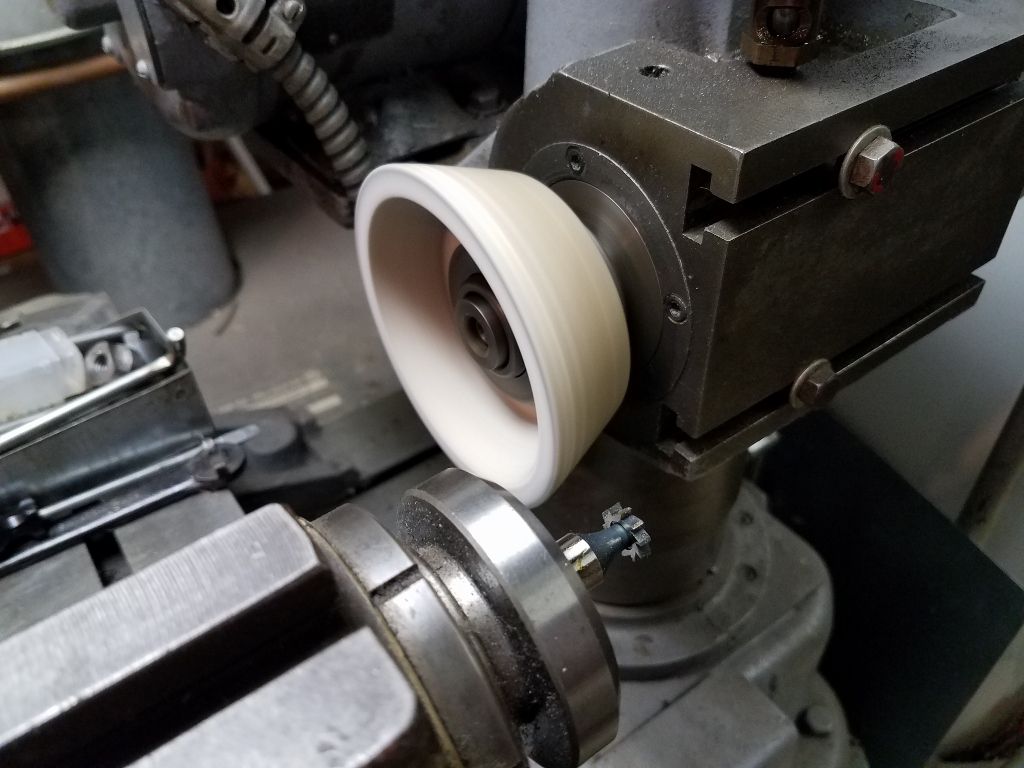 Post-grinding: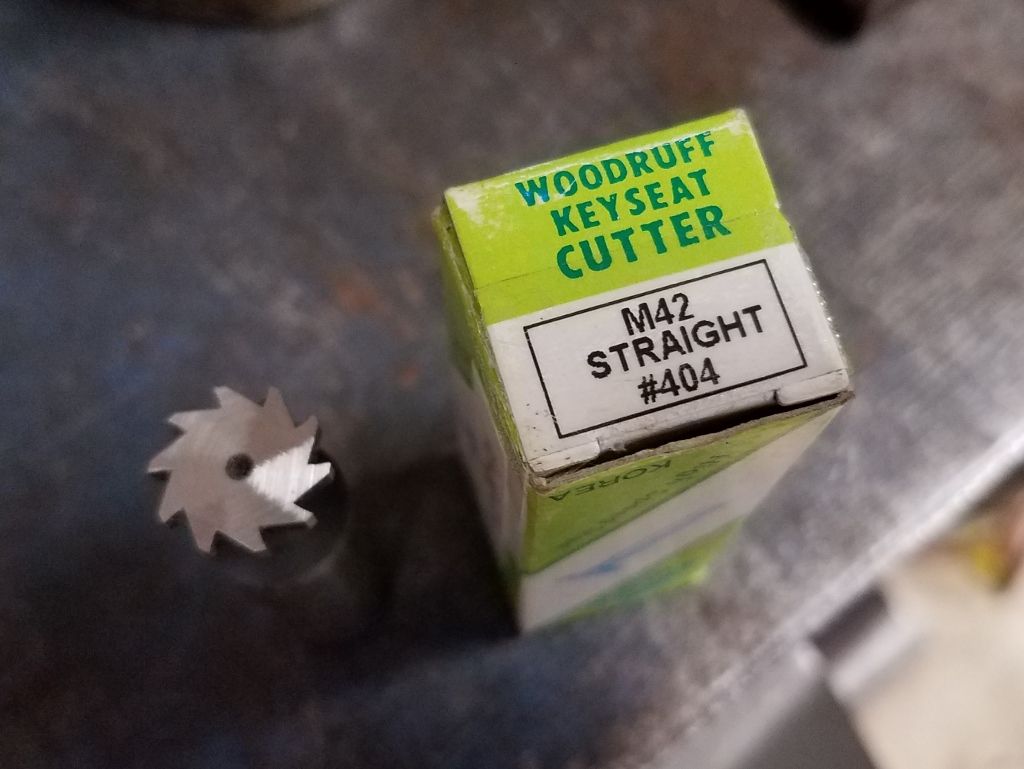 Before milling the stops, I machined the ratchet boss 0.585" in diameter. Standard Ruger ratchet height is 0.150". Mine will be shorter since I'm recessing the cylinder. 500 Linebaugh rims mic 0.060", making the target height 0.090".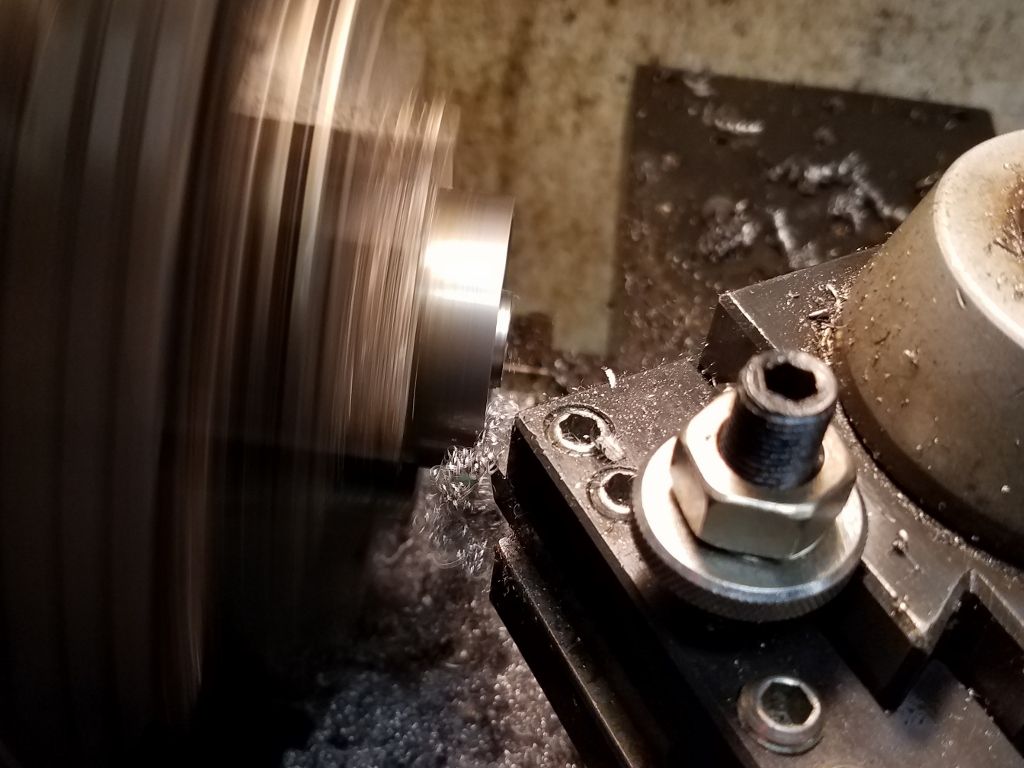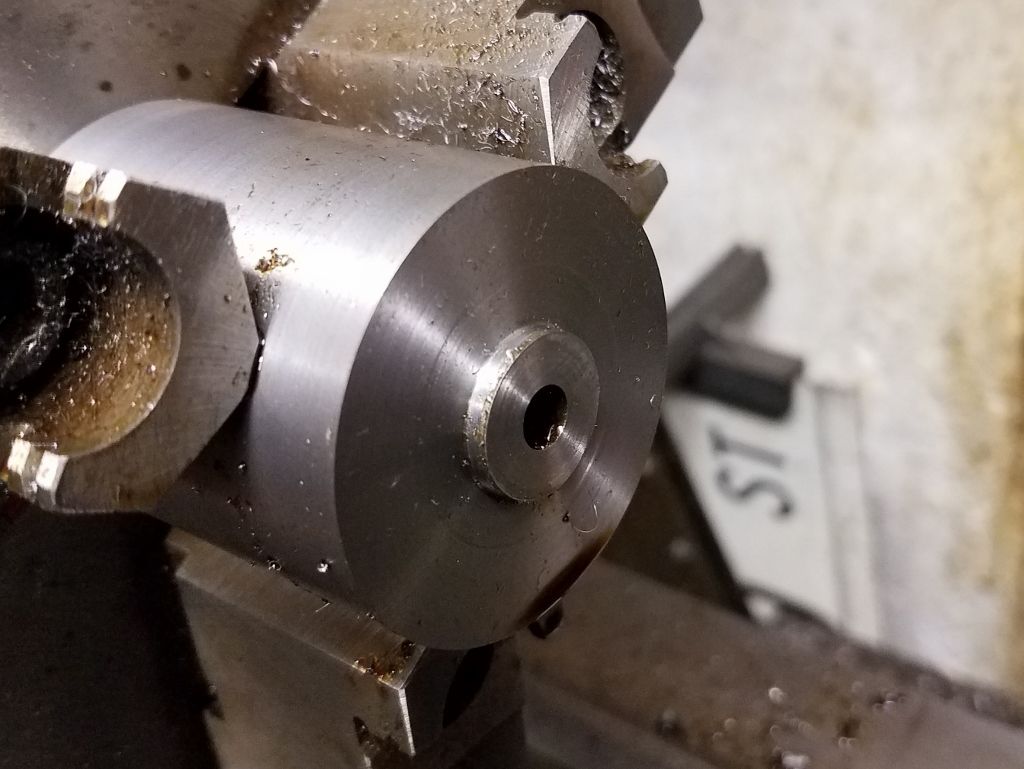 I'll now share some of the geometry involved in action timing. First, the cylinder is chucked in a horizontal indexing head and a mandrel is inserted. The key cutter is brought down to touch the top of the mandrel. The table is then raised 0.215".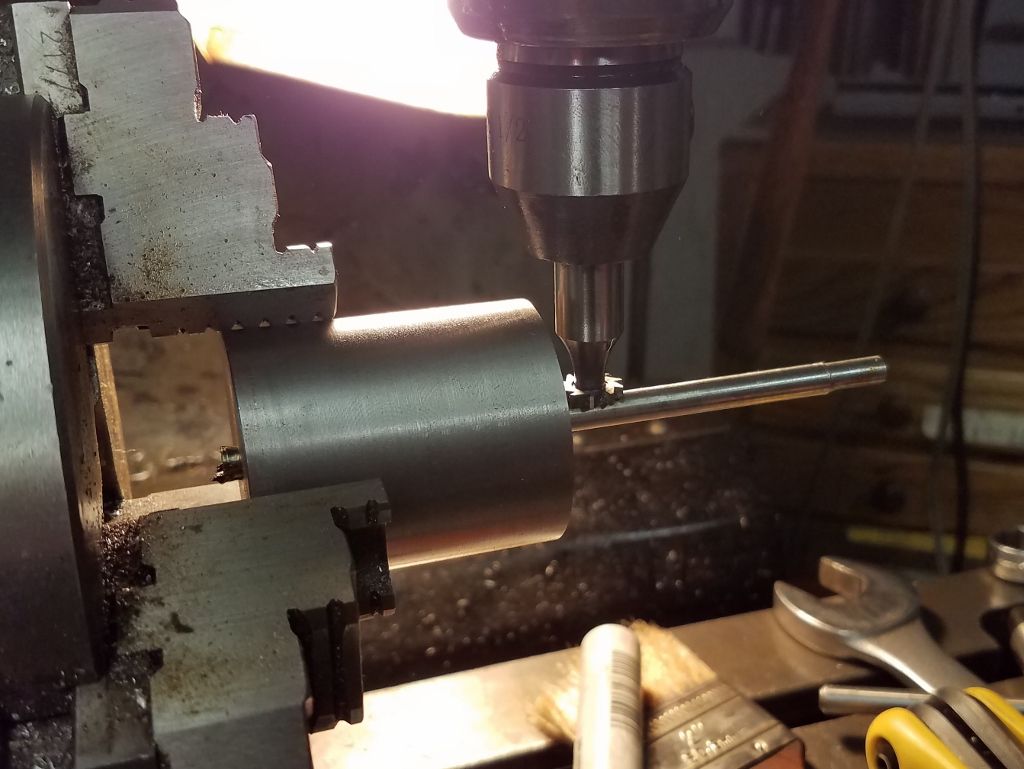 Math time. The stops on a Ruger are 0.704" in from the rear edge of the ratchet. My cutter measures 0.514" in diameter. That means the table is moved 0.961" from the back edge (0.704 + (0.514/2)). The cutter is cross fed until it touches the cylinder and our digital readout is zeroed on the Y-axis.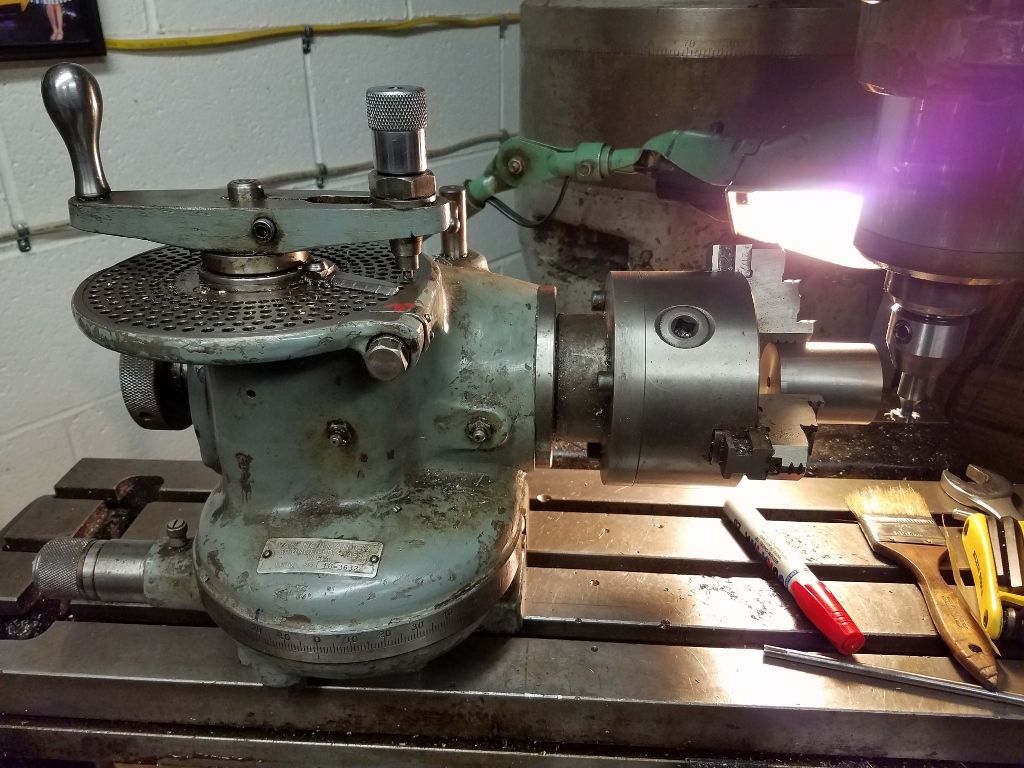 The cutter is slowly fed in to a depth of 0.060". Dividing heads yield 9 degrees of rotation for one turn on the dial. The next notch, which is 72 degrees from the first, is positioned with 8 turns.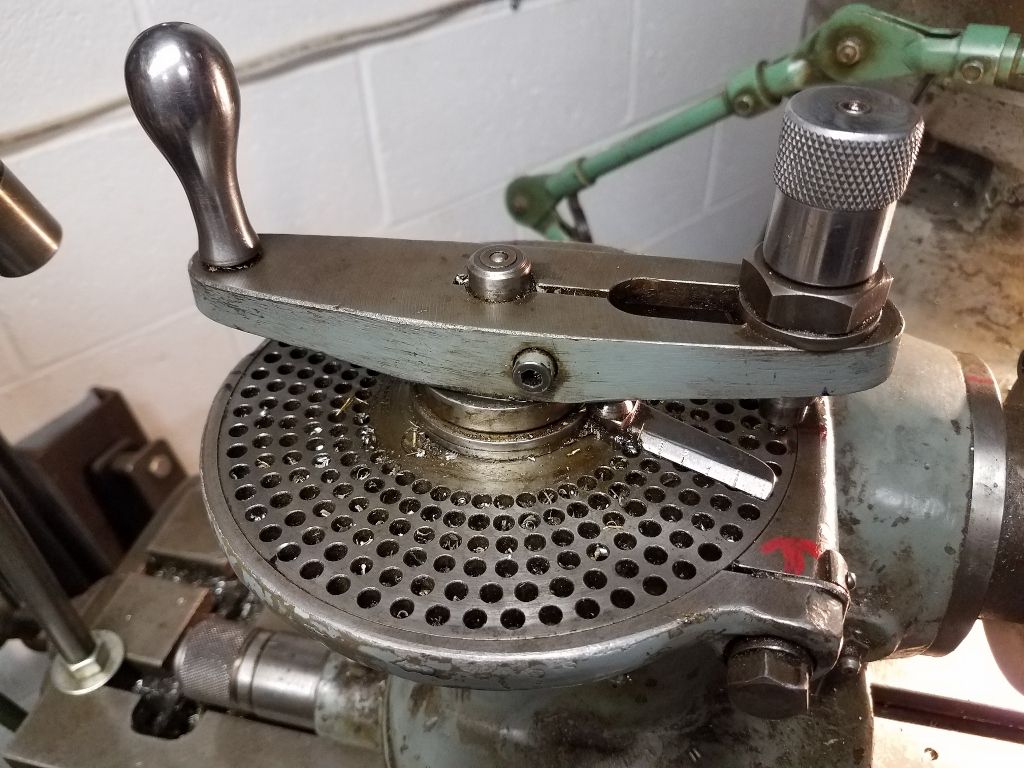 The next four stops are milled by repeating the above. Depth is monitored on our digital readout.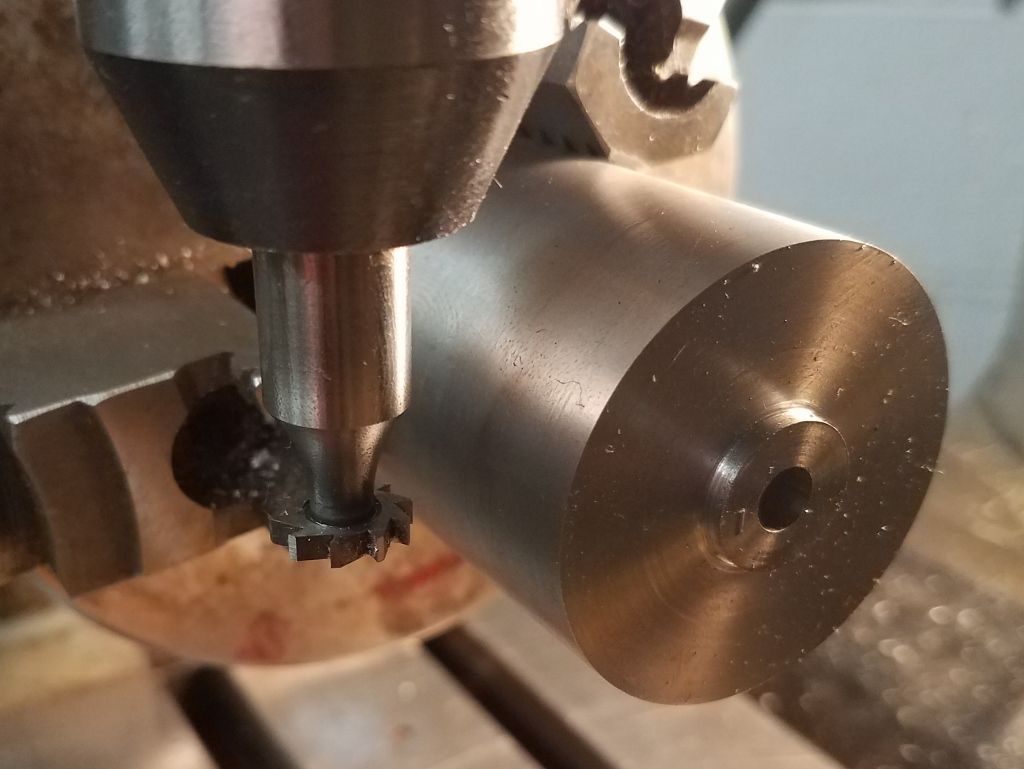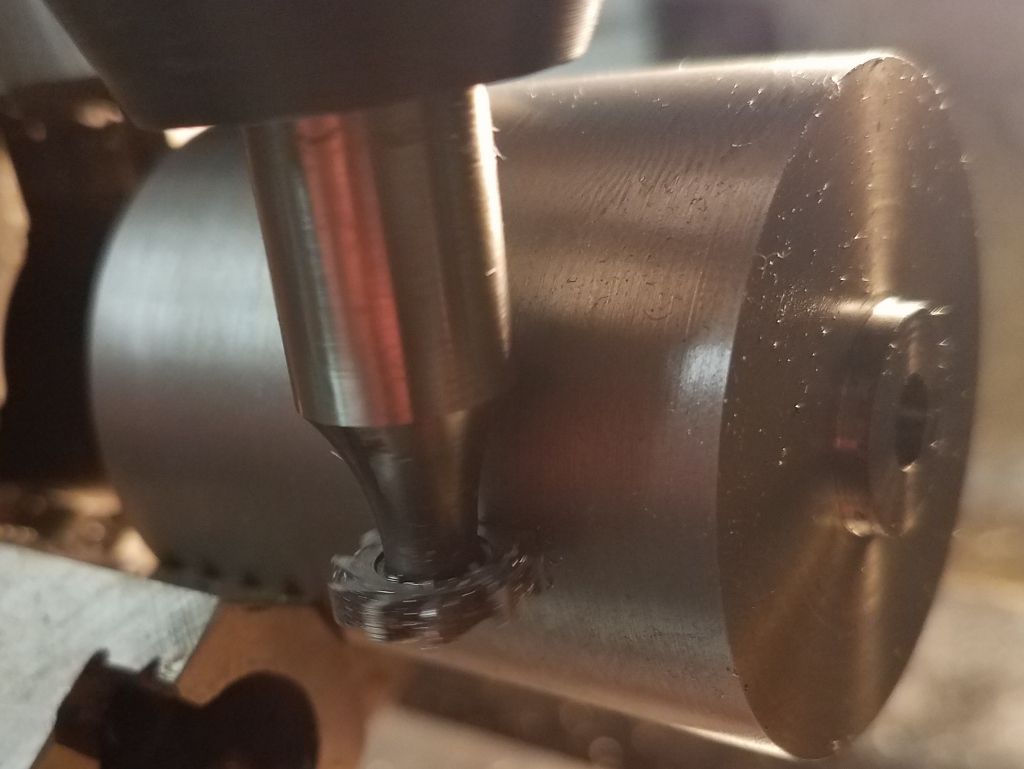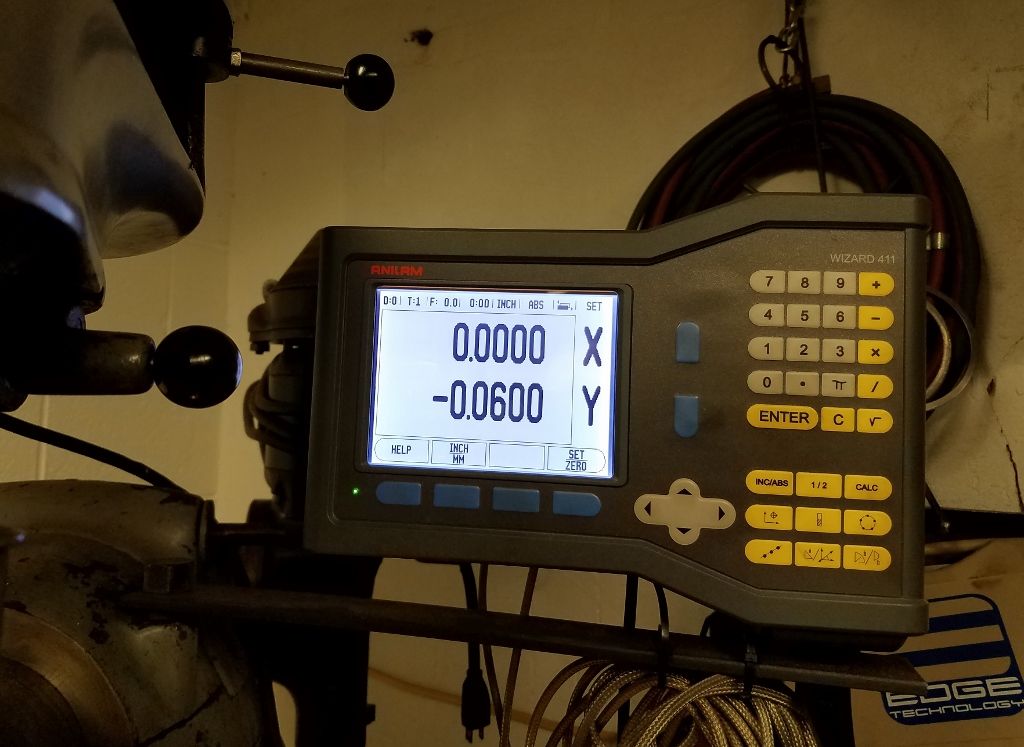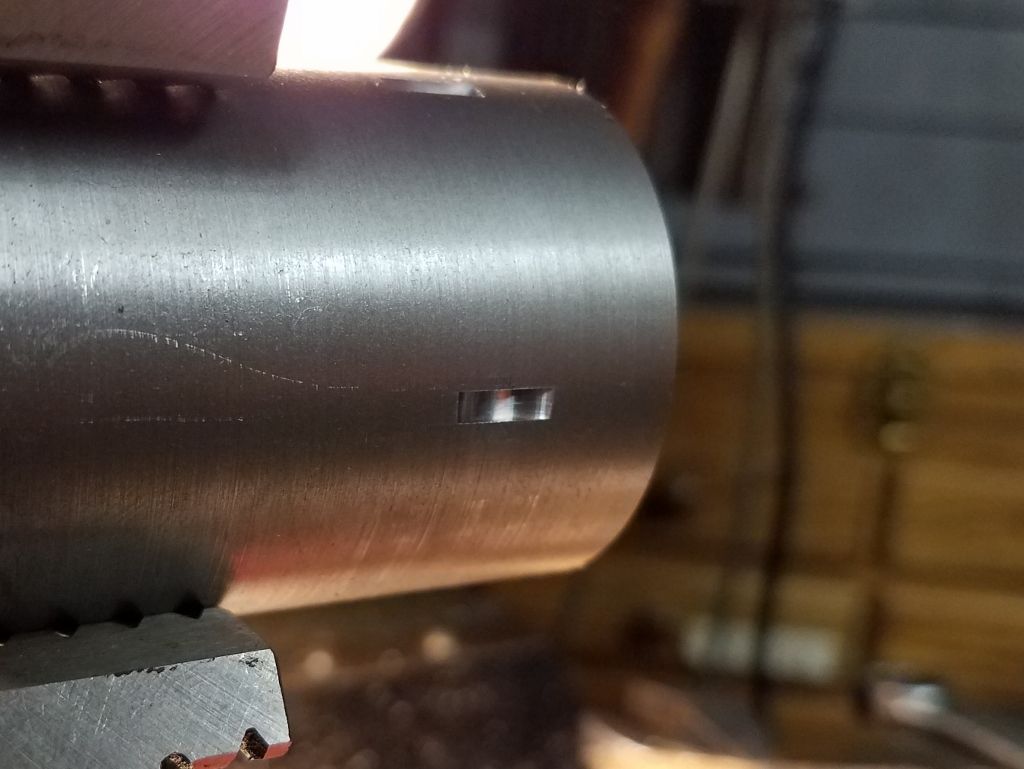 The bolt leads are done with a 3/8" endmill. Do not allow the endmill to reach the bottom edge of the notch. Otherwise, we'd lose our tight fit. Remember, the difference between my bolt and the stop is a miniscule 0.0008". A depth stop is set to ensure we go no lower than the middle of the notch.
_________________
-Lee

"Building carpal tunnel one round at a time"