ruggedruger,
To avoid confusion, the standard New Models like you have, only have a cyl pawl (or hand) the "indexing pawl" is the new device in the NM flat top mid frames and New Vaqueros as JWhitmore44 mentioned, but they are also in the NM large frame flat tops.
Here are three easy ways to improve loading and unloading alignment on the original NMs; from no cost to a little over $125:
Solution 1. Free wheel cylinder pawl: No cost and almost no skill required:
http://marauder.homestead.com/files/FreeSpin.html
(see below)
Your cylinder will freewheel in both directions with loading gate opened. The great benefit here is that if you load a round that might have a high primer, pulled bullet or other problem that makes the cylinder tight to turn, you don't have to pull the cylinder to unload it, just turn the cylinder in reverse and unload it thru the loading gate. I prefer this to solution #2.
Solution 2. Do #1 above and purchase and install three little parts listed below by their correct Ruger names that comprise the New Vaq and NM Flat Top Blackhawk 'cylinder alignment indexing pawl' shown below. $10 in parts, must have skill to drill small hole and tap threads.
Name & Part #s:
Cylinder rotation Stop Spring KMVQ04500
Cylinder Rotation Stop Screw KMVQ04501
Ejector Alignment Pawl (not to be confused with the Cyl pawl) KMVQ04502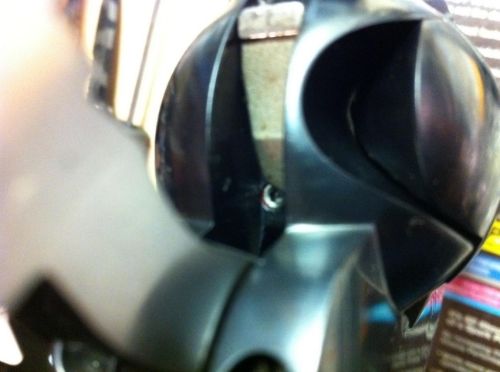 If you do this in conjunction with Solution #1, you will not need to order and fit a new Ruger free spin cylinder pawl or grind a small divot in the top of the trigger guard strap (under the frame) required for the factory cyl pawl.
Cylinder chambers will align with loading gate opening exactly like the New Vaq., NM Flat Tops and the Old Models.
Solution 3. Install a Ron Powers replacement 1/2 cock hammer about $125. By cocking the hammer to 1/2 cock the NMs will work just like OM Rugers by aligning the chamber and loading gate. You can also do this on New Vaq and NM Flat Tops if you want them to operate the same as Old Models.
Do you work on your guns? If not, here's a video to show how simple they are to disassemble and re-assemble:
http://www.youtube.com/watch?v=UfOXBa8K8Ow
http://www.youtube.com/watch?v=3zEKDqwk ... re=related