Jim, New England, including upstate NY, is some of the most beautiful country in the lower 48.
Kevin, glad you're enjoying the pics. IF, MN is incredibly beautiful in the summer! Clean air, fresh deep blue water, and mild temperatures. Boats out the yazoo, too, with all those lakes up there! The fishing must be amazing. Where do they put all those boats once the lakes freeze 20' thick?
Great, wolfsong. Now I have to go back to MT to see Little Bighorn Battlefield National Monument and I stayed in Billings right before I did the Beartooth Hwy.
My OCD is kicking in
I'll think on the Grand Canyon trip.
We left the next day and took the northern route, I-90, to visit Niagra Falls. I havn't been there since I was a kid; Wayne never has. They're still quite impressive!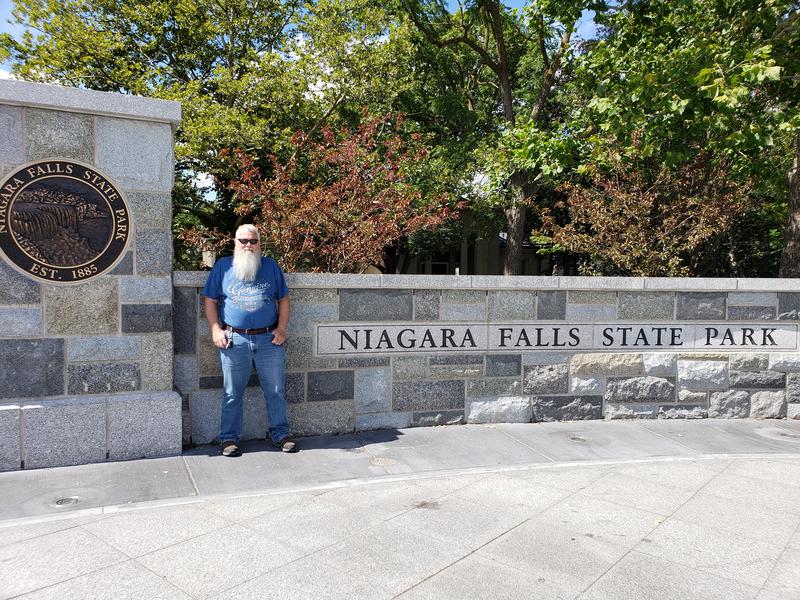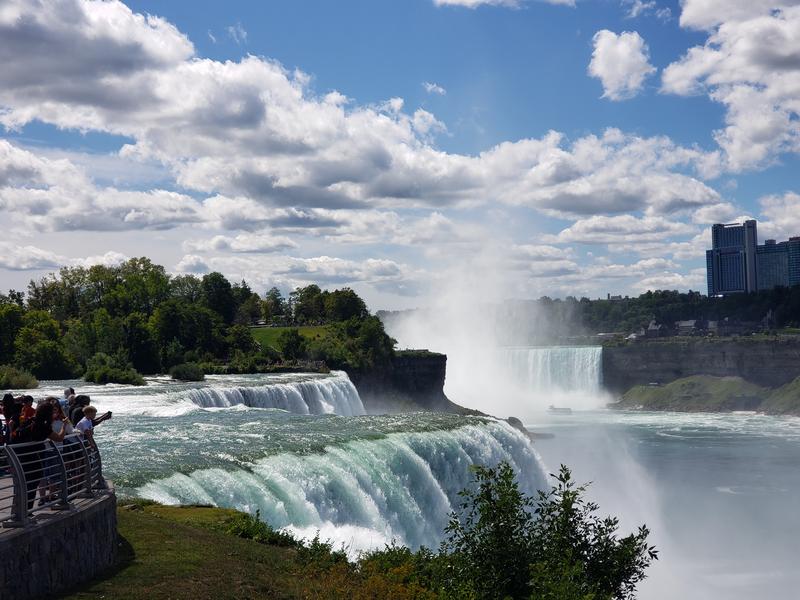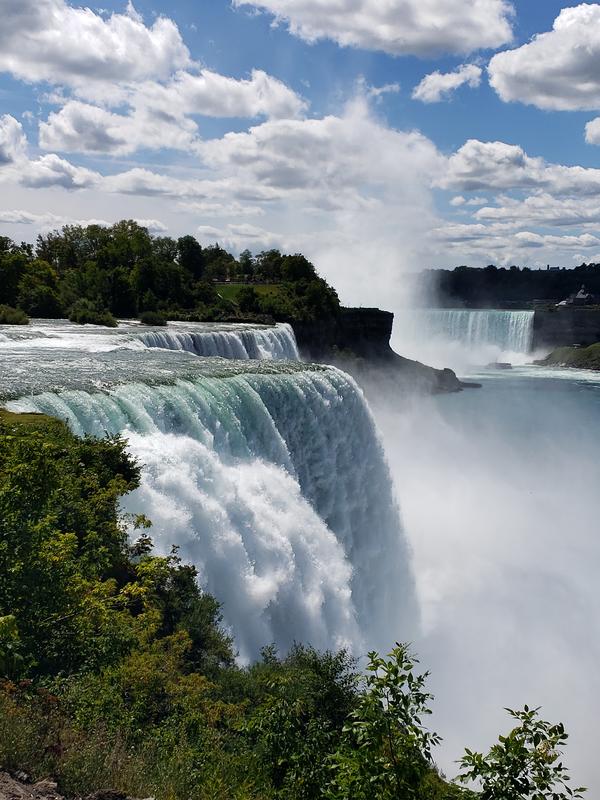 When I was there as a kid I remember how ugly Buffalo, NY was. We're about to go back thru it so has it improved any? It's still the ugliest most decrepit city I've ever seen in any country. It's literally depressing. I told Wayne how ugly I remember it and he said it was far worse that he imagined. Plus they get 93" of snow per year. Ugh...
Yup, Ohio has a NP, Cuyahoga Valley NP. It's one of the newer NP's established in 2000. If I had this trip to do over again, I'd just have pics of the NP signs without me in them. I think it makes for a better pic. This is a hiking NP, not a drive thru. There is a 3 hour train ride, but we didn't wait for it.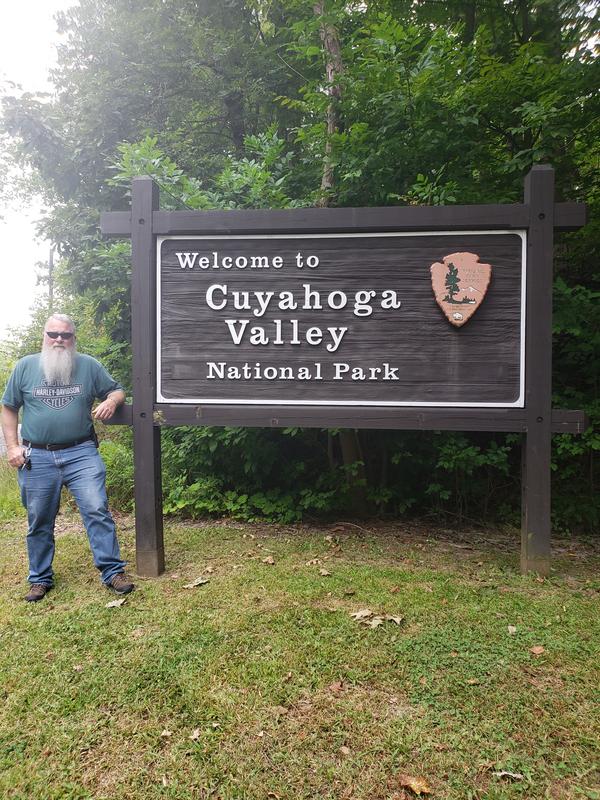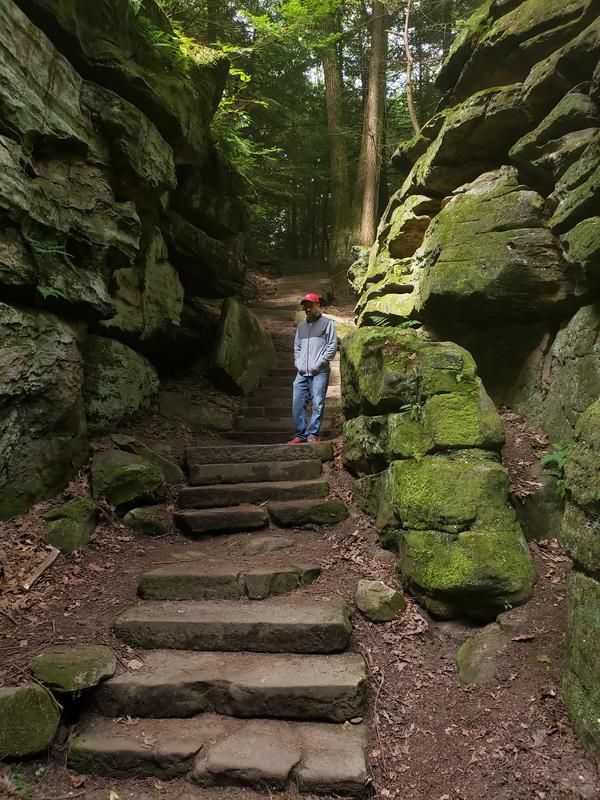 Wayne showed me how to darken the pics to look more natural in places with little sunlight. I wish I'd have known that in the Giant Redwoods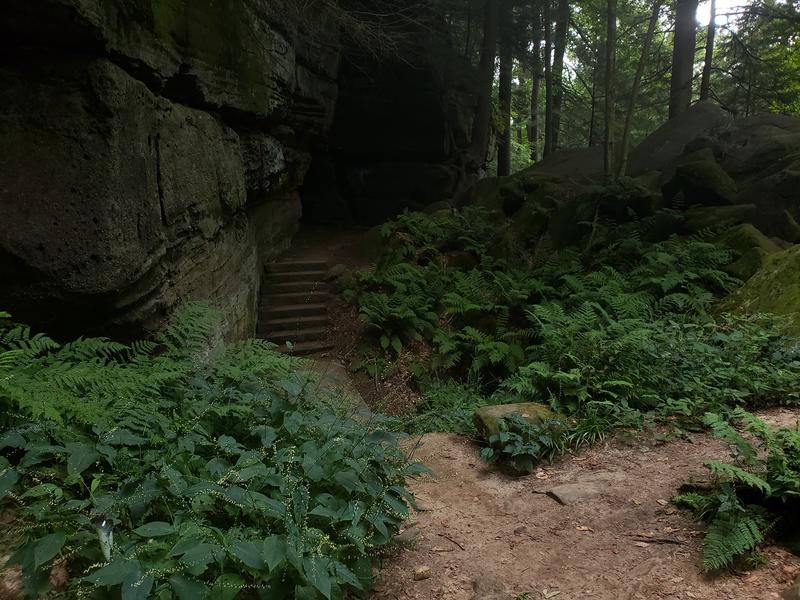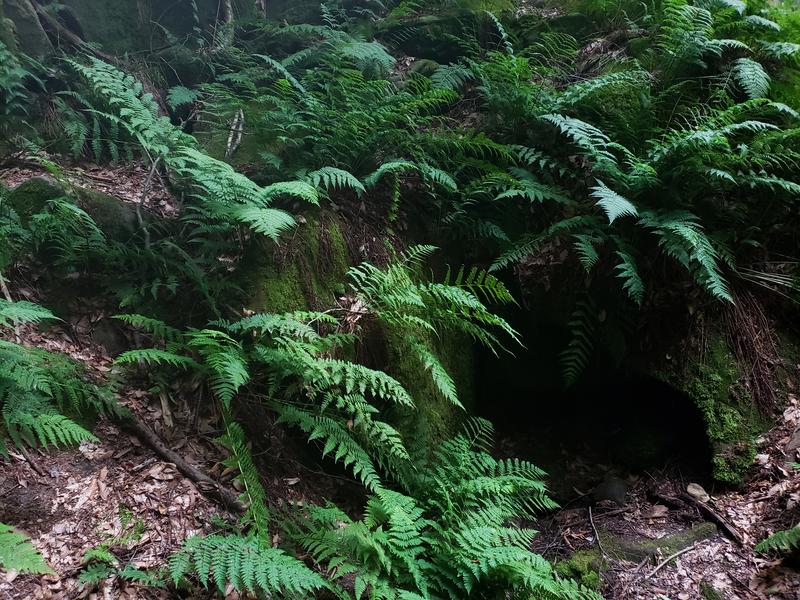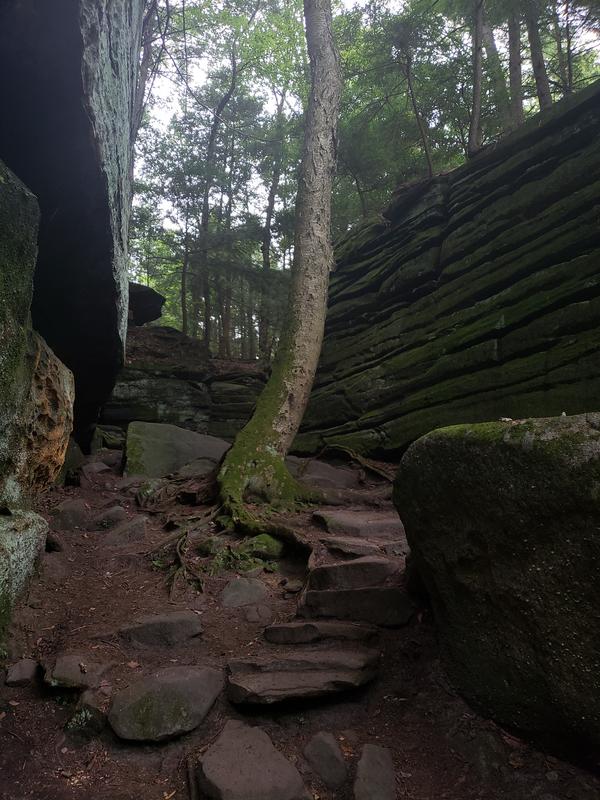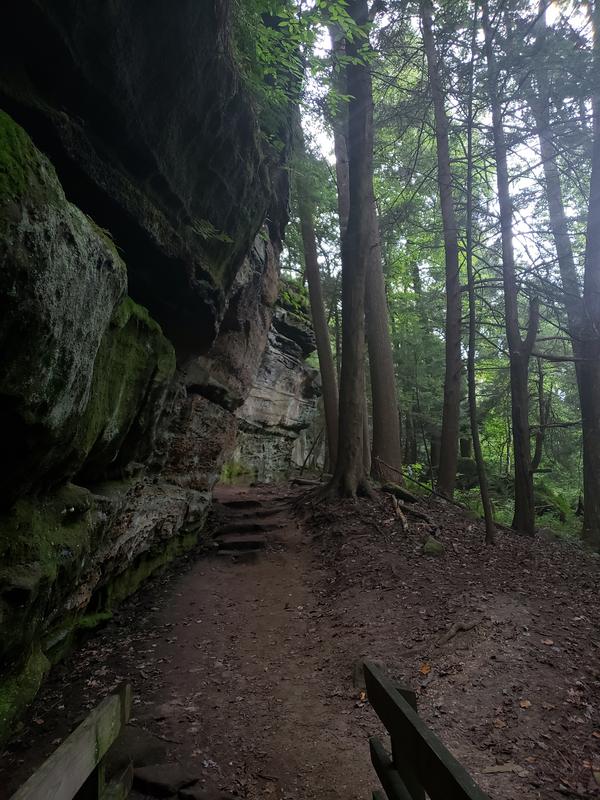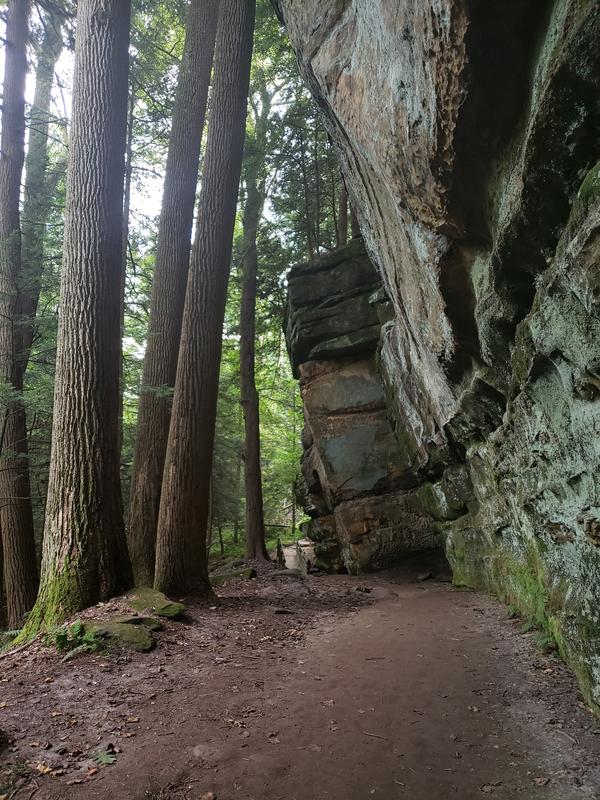 Located around OH, this is one of the finest outdoor sporting goods stores I've ever been in, and I've been in 2 of them. Nice!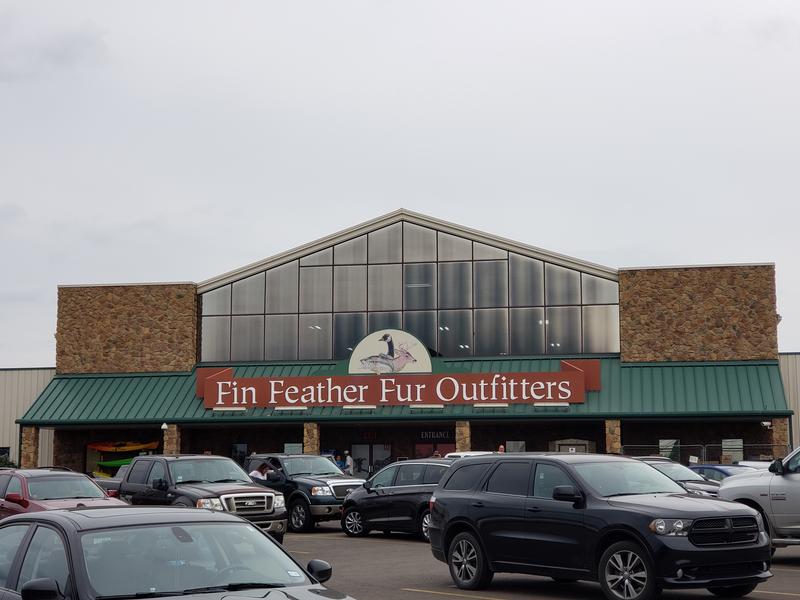 The last 3 Labor Days we've taken a few Cleveland Indians games, but they were away this year as well as the Pittsburgh Pirates about 2 hours away. So, why not take in an Akron Rubber Ducks game? They are a AA affiliate of the Cleveland Indians. It was the last game of the year and they called out seat #'s for prizes. I won a base used in the game. It must have been 3rd because it didn't have much dirt on it
I gave it to Wayne.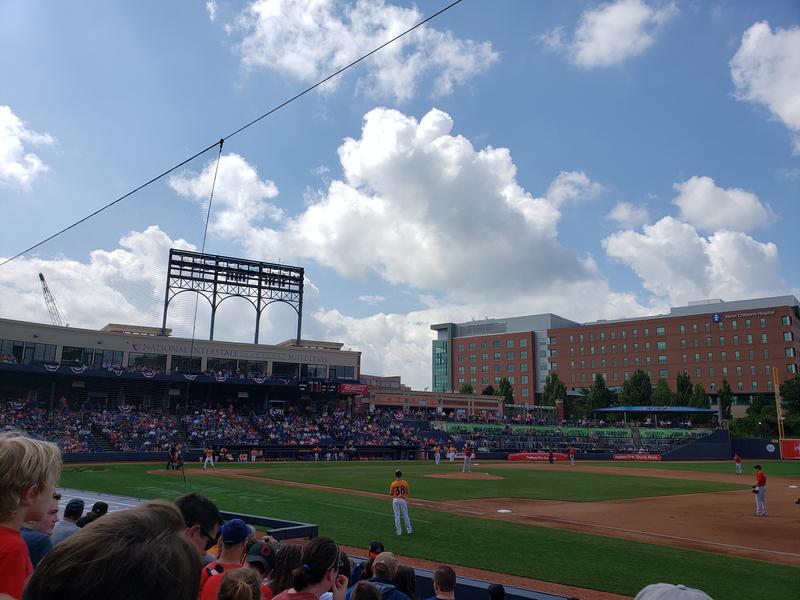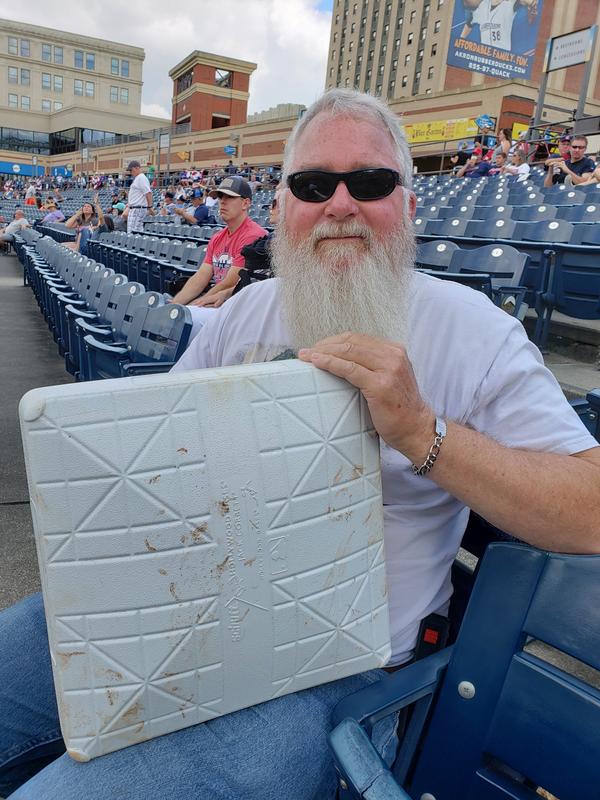 This is what the van looked like towards the end of the trip. It only rained 2x in 9 weeks. The bugs literally get ground into your windshield and an hour of solid rain won't remove them with the wipers. Those gas station squeegees are useless. Next trip I'm bringing a stepping stool and a heavy duty cleaning utensil so I don't have to be looking thru bugs all the time.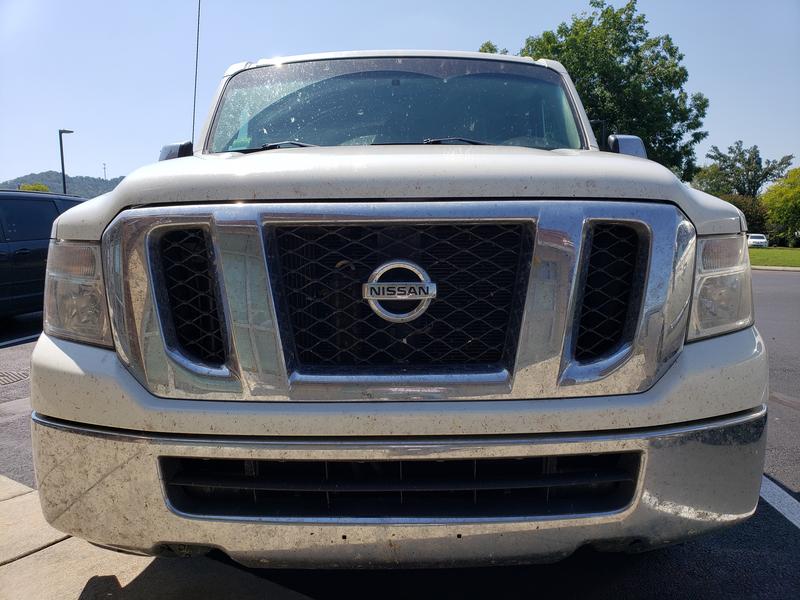 The windshield crack kept getting bigger and bigger, so it now has a new one. Let's see how long it will last. It's had 2 replacements.
My trip was over, but my vacation wasn't. Not without going with my oldest daughter and SIL to see Dwight Yoakam in Chattanooga.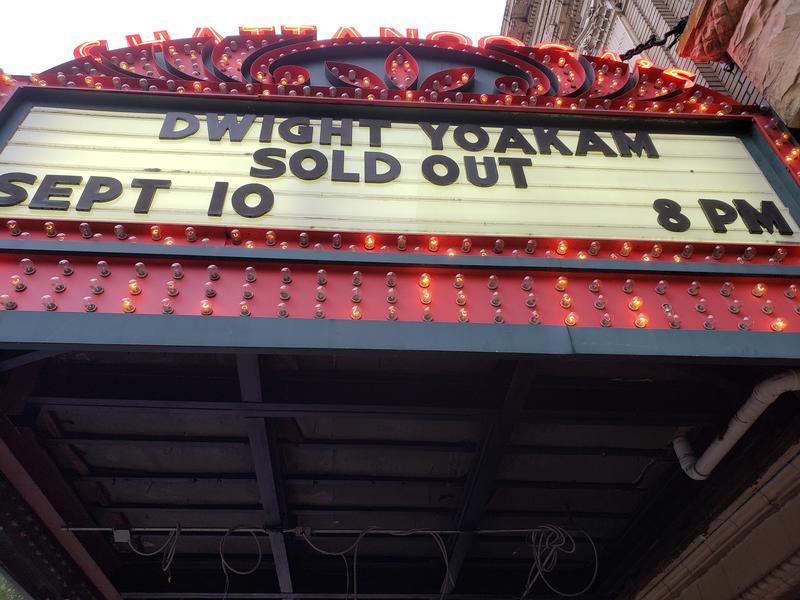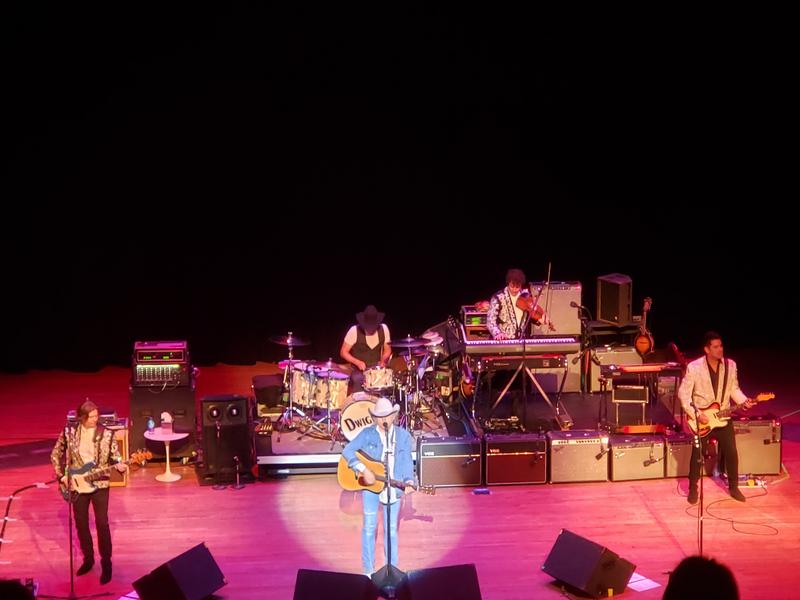 I've now seen 98% of what I've always wanted to see in the lower 48. The only schedule I had to meet, and it's just because I wanted to, was to spend 5+ days with my son over Labor Day and be home in time to see Dwight Yoakam. Other than that, I didn't have a plan except to see things I've never seen, or have not seen in decades.
It really leaves me with--What's next? I want a 3 day trip to Macon GA to see where Duane Allman and Berry Oakley met their end. No, I'm not macabre; it's just a sad part of my past. They're buried with Greg in the Rose Hill Cemetery in Macon. I want to visit there, but that's 3 days max.
I think I have next years Great Adventure in the planning stages. I'll follow up with thoughts about this trip. Thanks to all who've enjoyed it
PS: If anyone has any questions about anywhere I've been this year or last, or in my life
, just post it here. I'll be glad to answer any questions.
_________________
"Life happens now, and it can be lost in yesterday, or misspent waiting for tomorrow."
Let's just sit here awhile and see what happens...
NRA Benefactor
www.GeorgiaCarry.org