Finding the best places to view the Giant Redwoods isn't as easy as you'd think. Sure, we all know where they are, but I wanted to see the
best
way to drive thru them. Wolfsong and I tried to chart out the best places to see them during our visit. He made a phone call and between what I already knew and what wolfsong found out I had a plan.
I finally reached US 101 after the several hour delay due to east/west road closures. There just aren't that many roads that run west if you're in central CA north of Sacramento. So, there's my sign!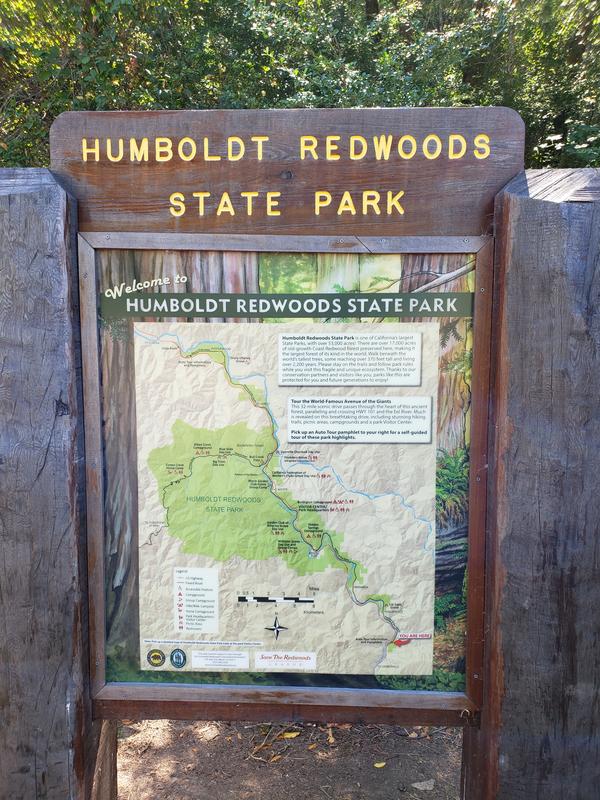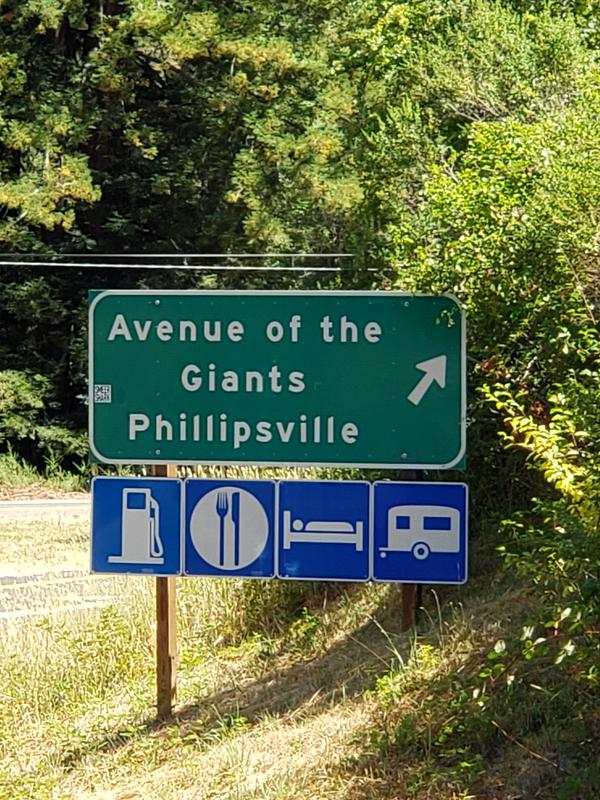 As I said last year about taking pics of the Redwood forests, it's difficult to capture the lack of light with a cell phone camera. The camera has the colors just right but gathers too much light when there isn't much. Towards the end of the trip my son showed me how to darken the images while taking them.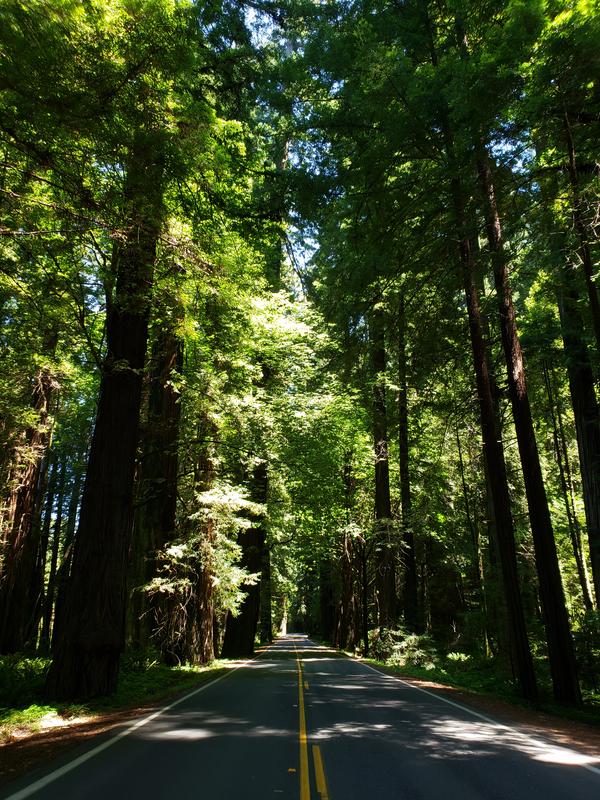 These are the trails I walked. You have to be careful not to step on the ferns. Like most any woods--it's easy to get turned around. Not many people visit this SP.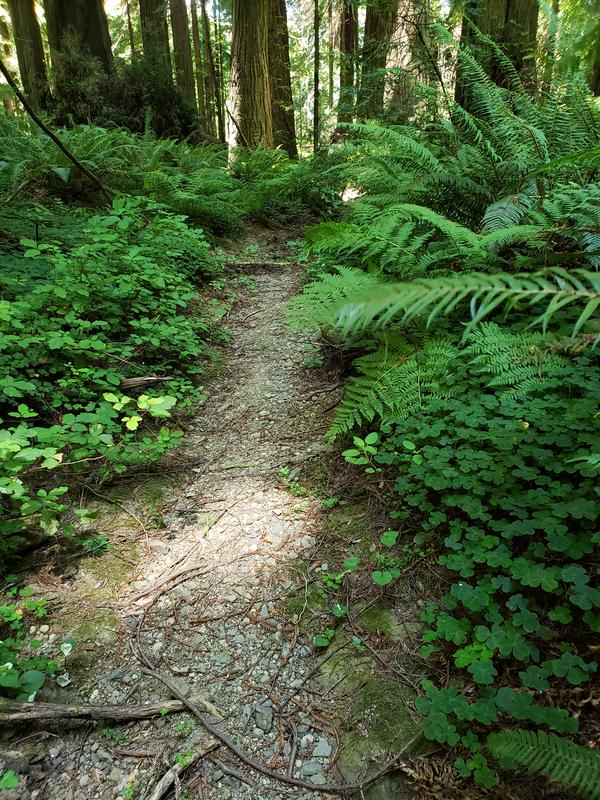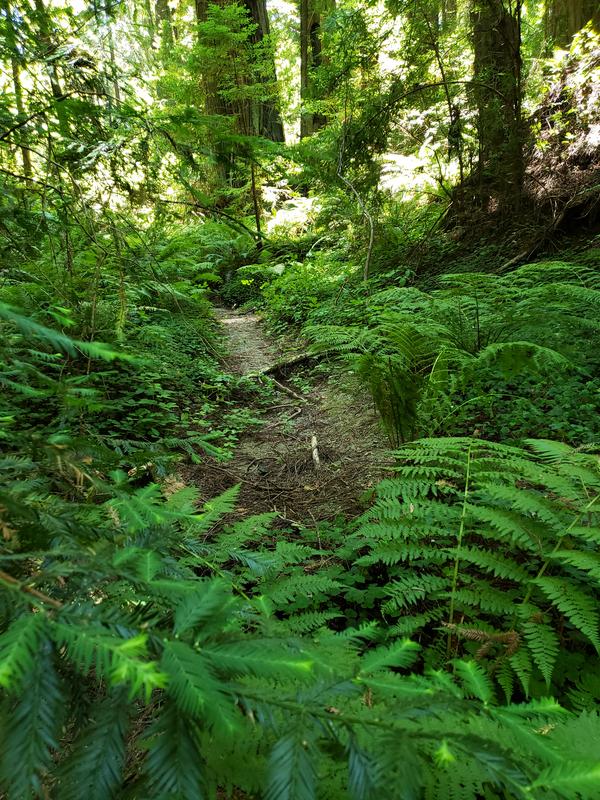 I stopped in the Redwood National and State Park visitors center 5 minutes before they closed. There's not much to see of Redwood NP unless you have a serious Jeep or hike in. Prairie Creek Redwoods SP is the place to drive thru and do hikes of 5 or so miles or less. I cut thru it on the way to get a motel in Crescent City, CA where I stayed last year on the bike.
Had to fill up and the pump cut off exactly when it was full to the very top
$3.999 is better than the $4.299 I paid in Redding, CA.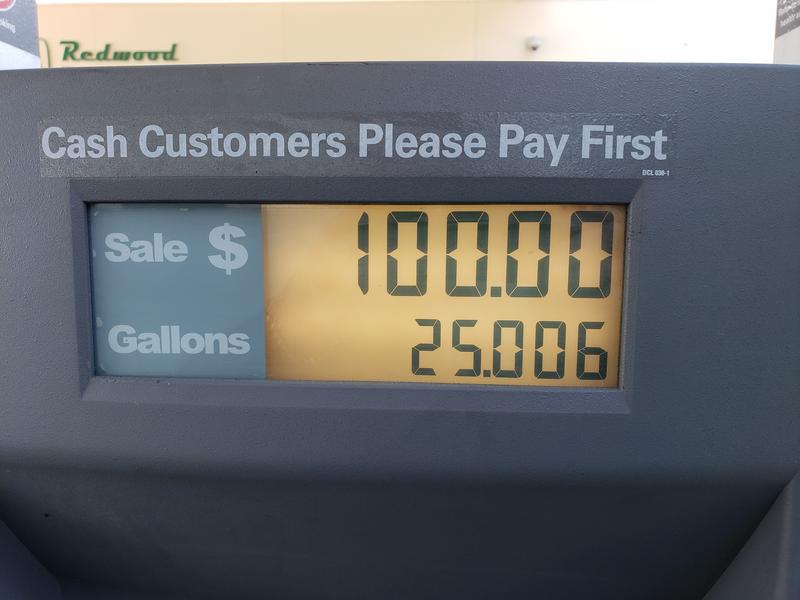 1st thing the next AM before sunrise I left to travel back south to Prairie Creek Redwoods SP to ride it from south to north. This is a fog bank coming in off the ocean.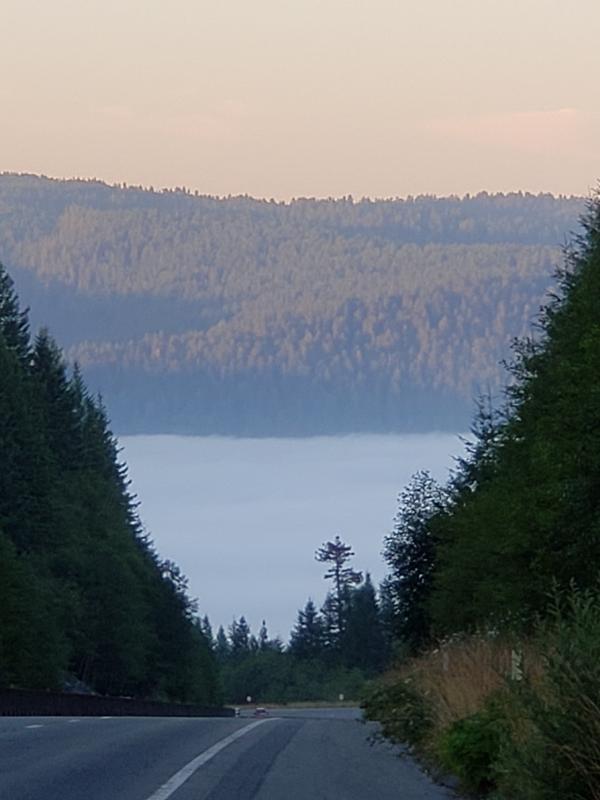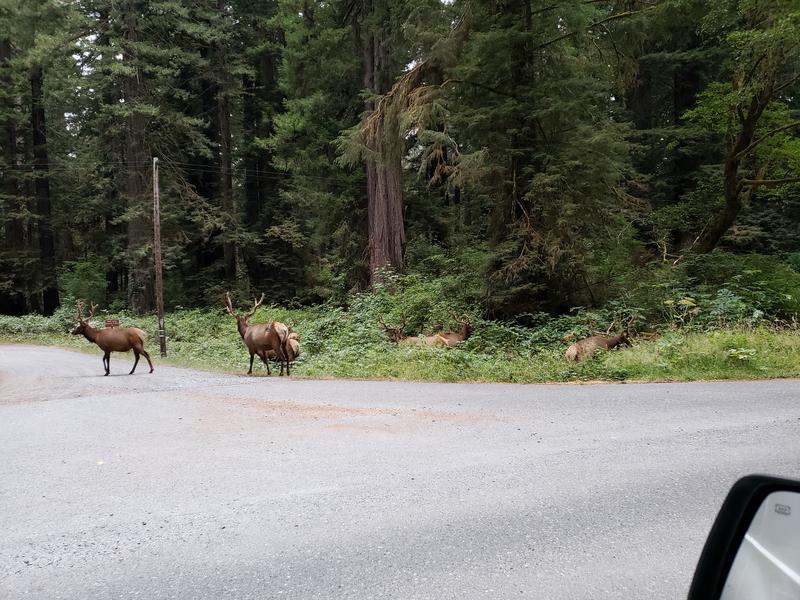 If you were to take a single road to see what the Giant Redwoods are all about, this is the one I'd take. It was 3 one way miles of unsurpassed beauty--every foot! The sun came up while I was on this road. This is what I wanted to see on this trip more than anything, and I wasn't disappointed. You'll only want to do about 2 mph in here. There's so much to absorb. If my back would have allowed me to do it, I'd have walked it with the small backpack I carried on some of my hikes. I could live all by myself back in here...
These are my headlights so you can see how little light there really is in here. It reminds me of how I vision The Black Forest in Germany to be.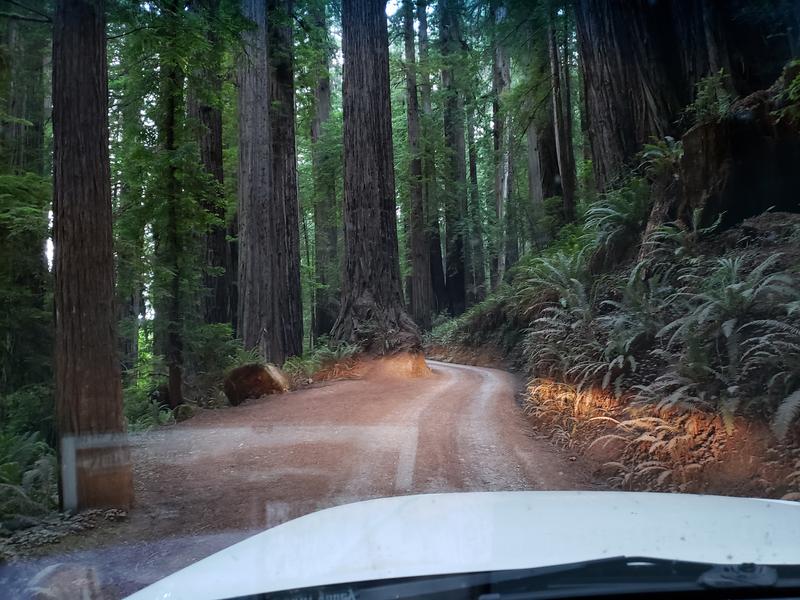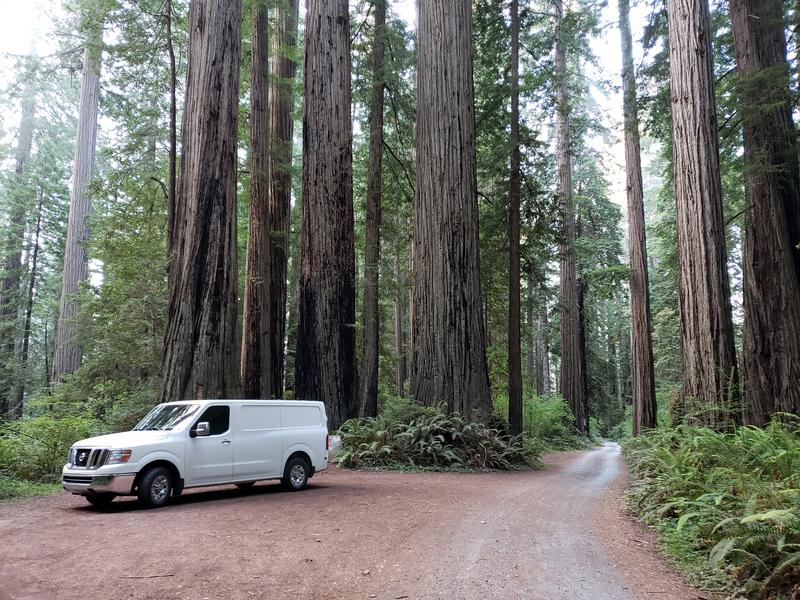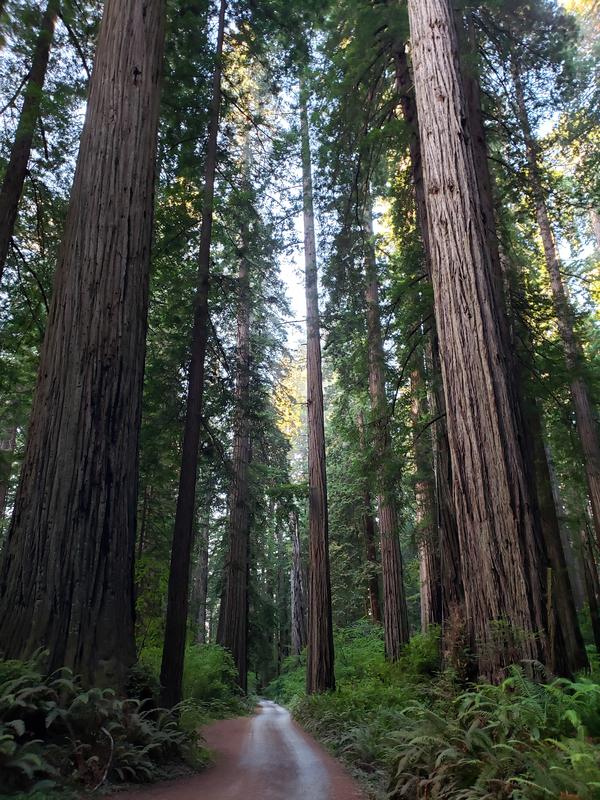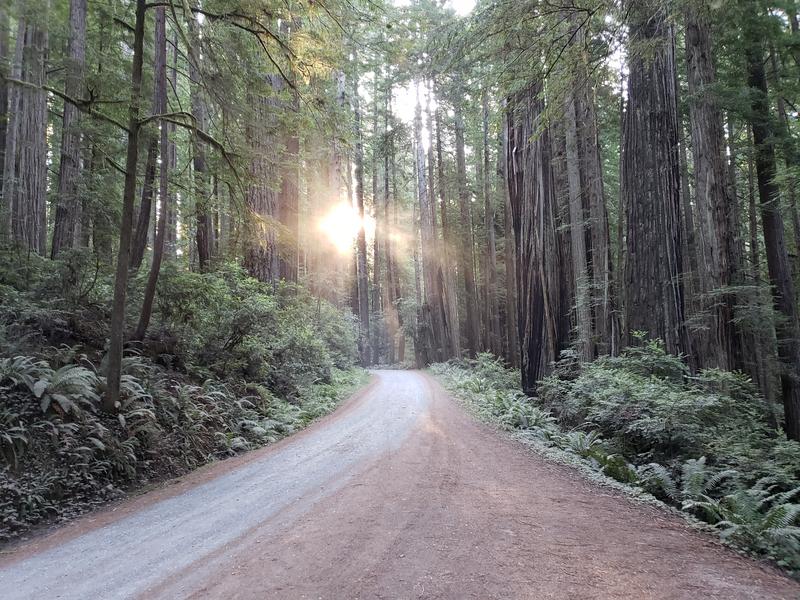 On the way out I walked to Big Tree. I met a man there who likes to travel solo--I'm not alone in that regard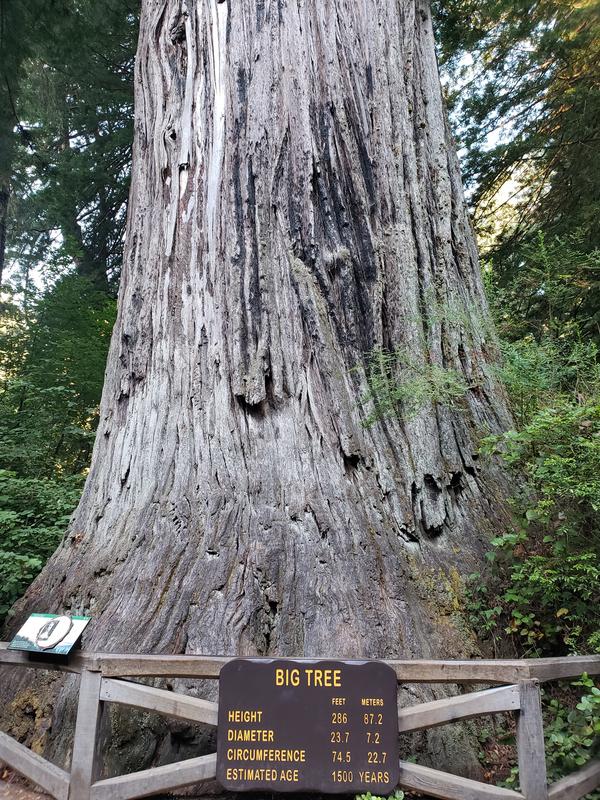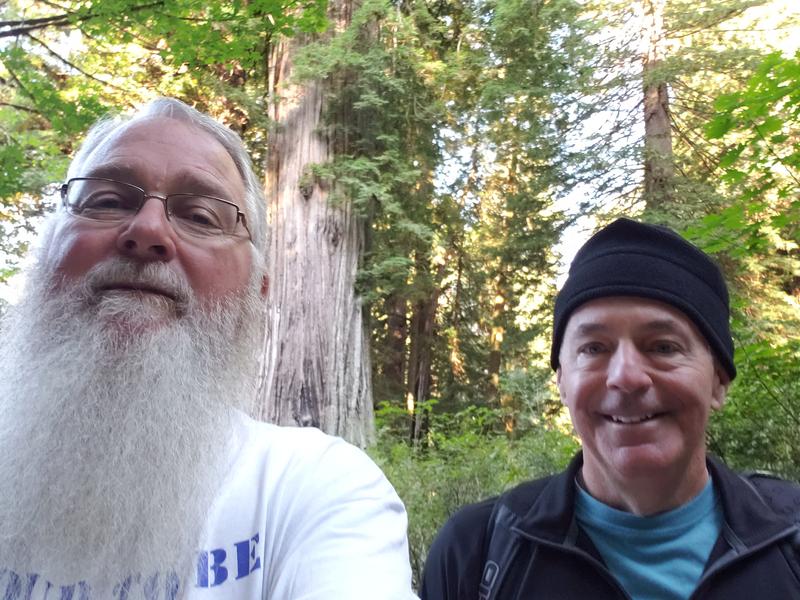 Back to the PCH heading north along the OR coast into WA. I had 2 wonderful days in the Giant Redwoods, but it's time to see more places...
_________________
"Life happens now, and it can be lost in yesterday, or misspent waiting for tomorrow."
Let's just sit here awhile and see what happens...
NRA Benefactor
www.GeorgiaCarry.org
www.GeorgiaGunOwners.org