The building at the top of Pikes Peak was under construction so there was limited access. Frank, if I'd have bought a donut I doubt 1/2 of it would have survived to test it like you did
Colorado really is gorgeous!
Now I was in UT. What in the crystal meth dope smoking world is this swill? 85 octane is considered regular? You're kidding, right? I'm not using it. I believe Idaho had the same thing.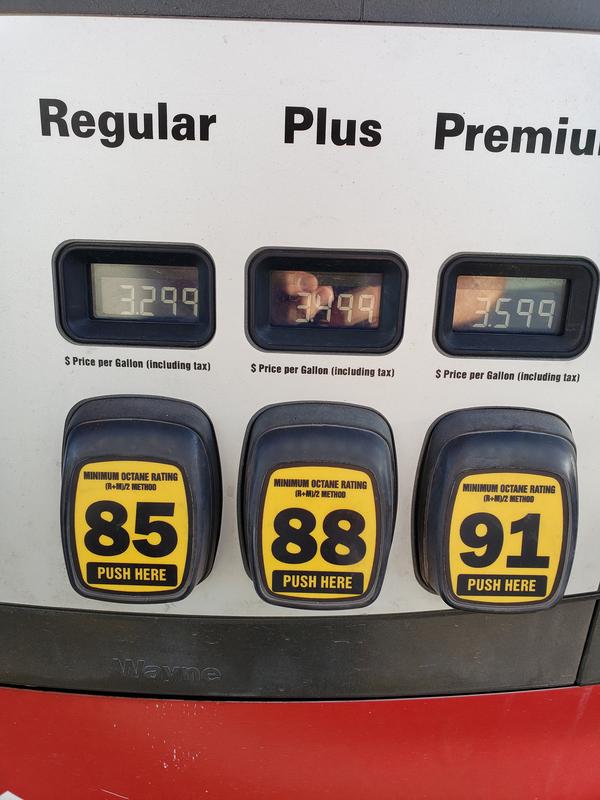 Here's a NP most have probably never heard about.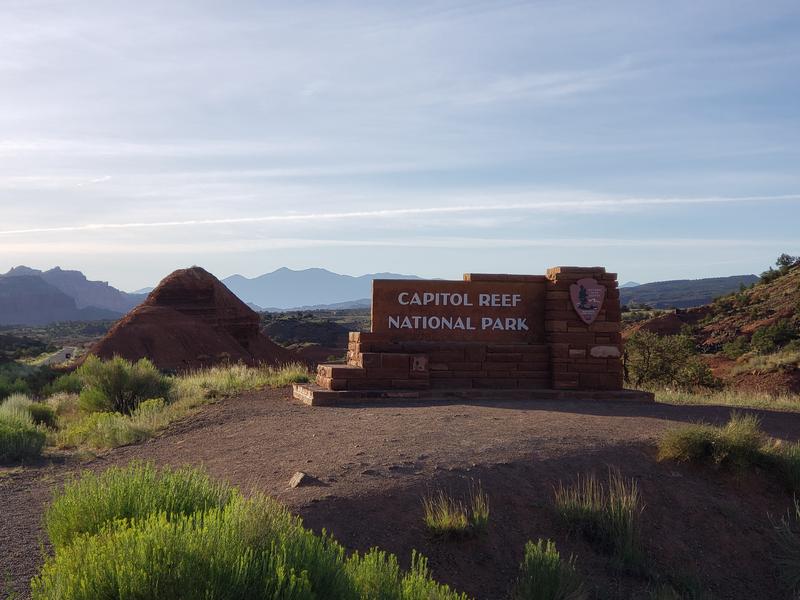 The main road thru the Park was nice but not spectacular. The petroglyphs were really cool, but very hard to see and photograph. These were
way
up there! This was made between 600 and 1300 AD.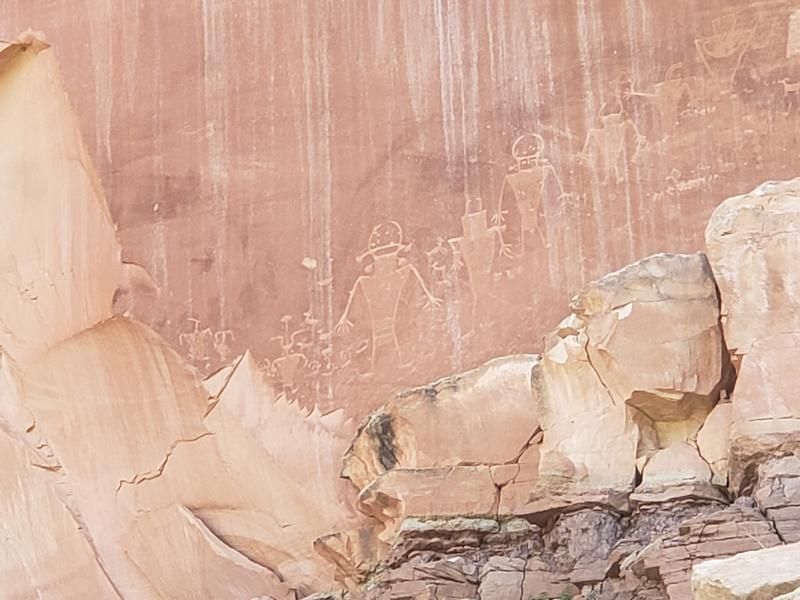 The real beauty of the Park is taking Scenic Drive to the end of the paved road and then taking the dirt road to the end, Capital Gorge. Now, that's nice! The narrow road winds thru the gorge with cliffs right at the road. I was fortunate to see 3 Desert Bighorn Sheep with the largest climbing out on a ledge that didn't
look
to be 2" wide. No pics of it on the ledge, only video that I don't know how to upload.
The Gorge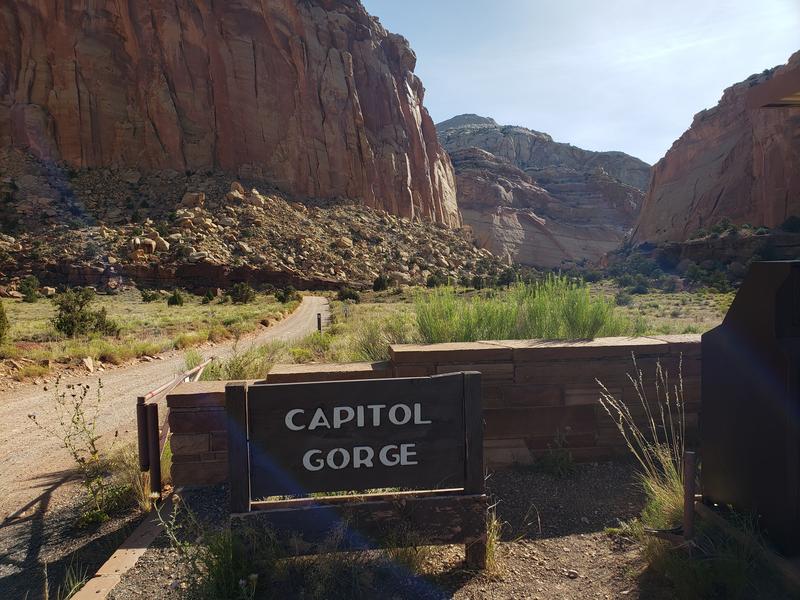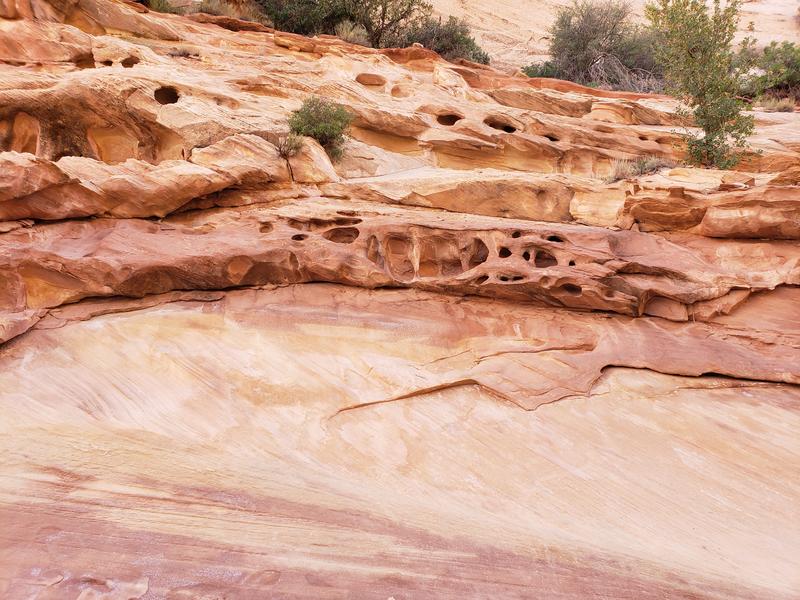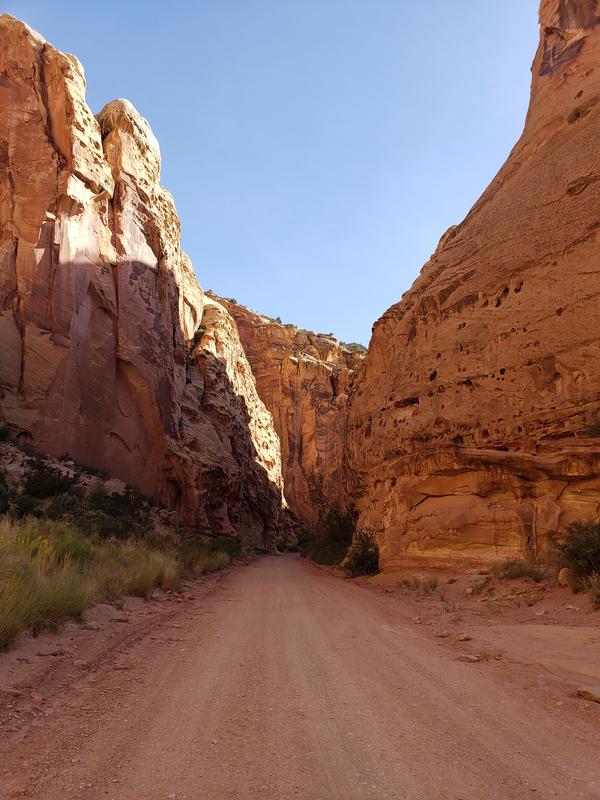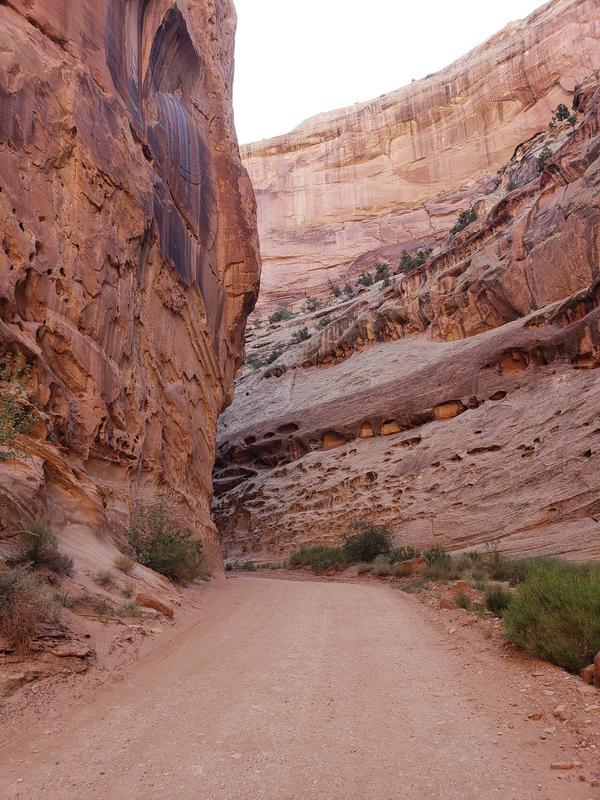 I took the slower but more scenic route, Hwy. 12, to get to Bryce Canyon NP. I really enjoyed that ride along with its 14% grades. Very scenic!
Well, I got to Bryce Canyon NP after the dreaded 10:30AM I talked about. It was a nightmare full of people. The 1st 2 scenic pull offs were completely jammed with a line of cars waiting to find a parking spaces. Great! I got in the 3rd one and it really was pretty! I got in the rest of them but never could get near the 1st one. Oh well.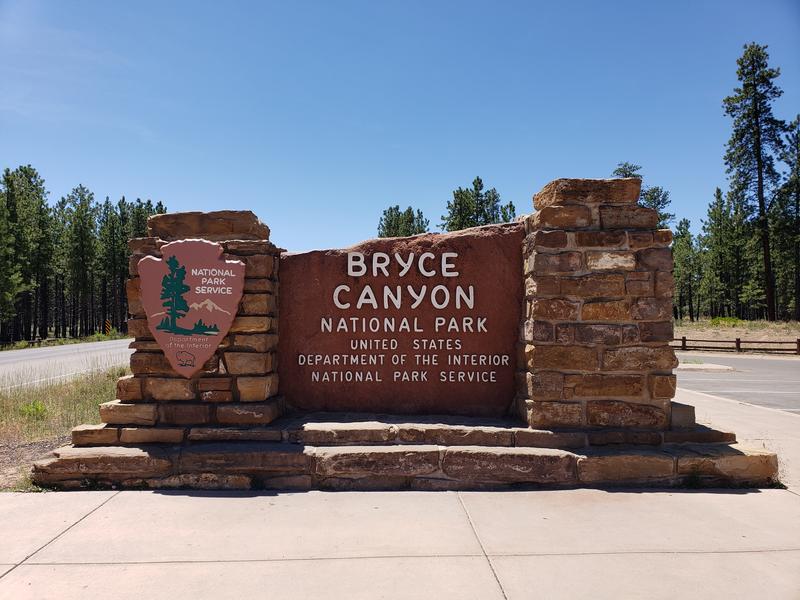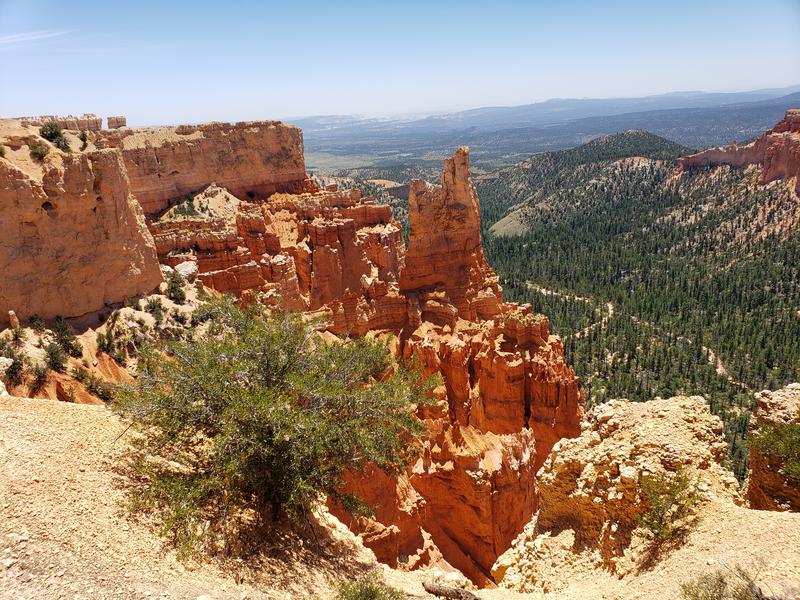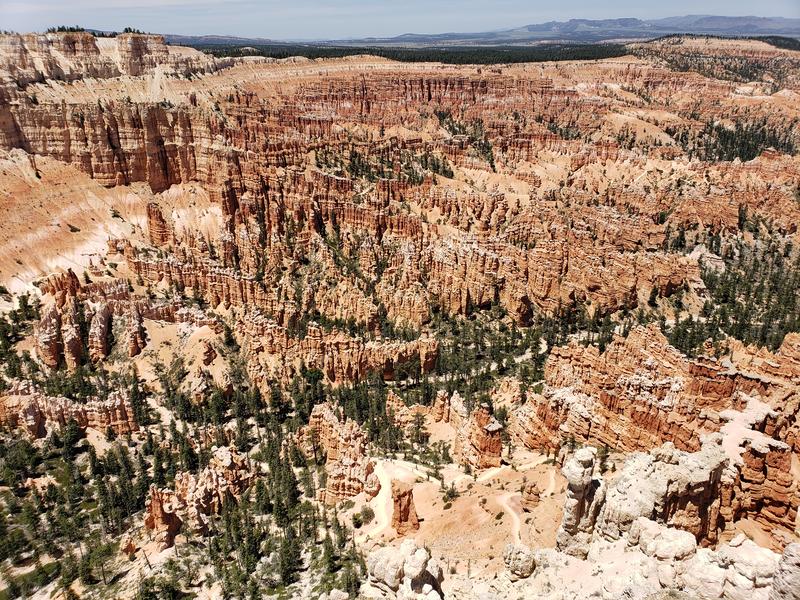 I finally got in the 2nd pull off after traveling all the way to the end of the Park. There weren't many spots at the railing to view the formations. I just had to get stuck next to a basement dwelling full fledged communist loudly trying to convince 2 elderly women of their need to pay
much
higher taxes, and he was
LOUD
!
"Paying the government higher taxes is a good thing! Let's have a discussion about that. The government needs more of your money!"
"But we can barely make ends meet as it is."
"Everybody can be more thrifty, even you two. Let's discuss ways you can be more thrifty. Remember, the government
needs
more of your money."
I had to walk away. It wasn't my battle, and if I said what was on my mind, it wouldn't have ended well, not at all. I have no patience for fools like that. What possesses people to talk their politics to strangers in a NP? NP's are calming and not a place for unsolicited political drivel from either side. I was taking a vacation away from politics. Om...
The next day I hit Zion NP bright and early. You have to take a shuttle bus into the main area of the Park.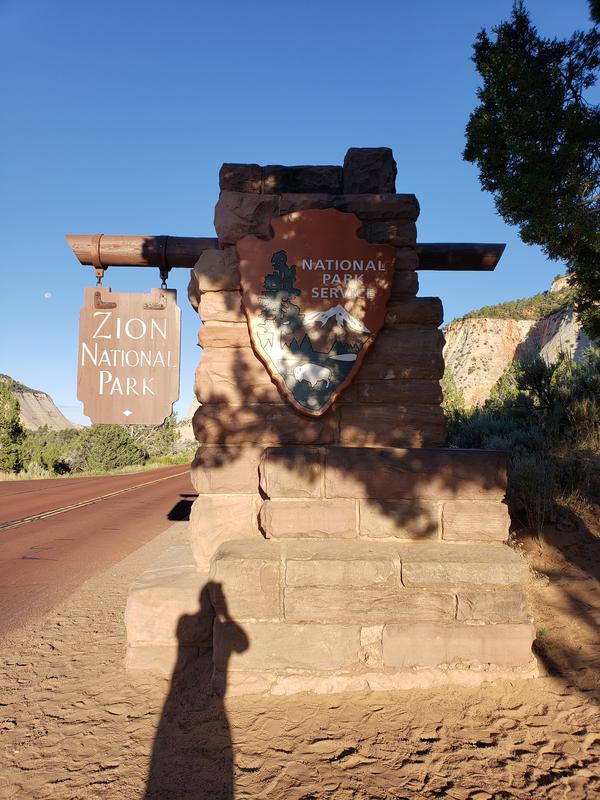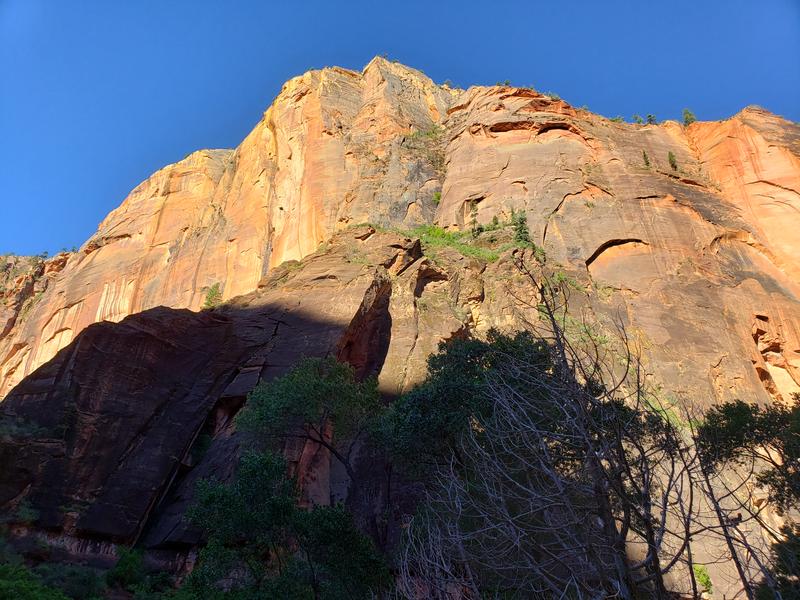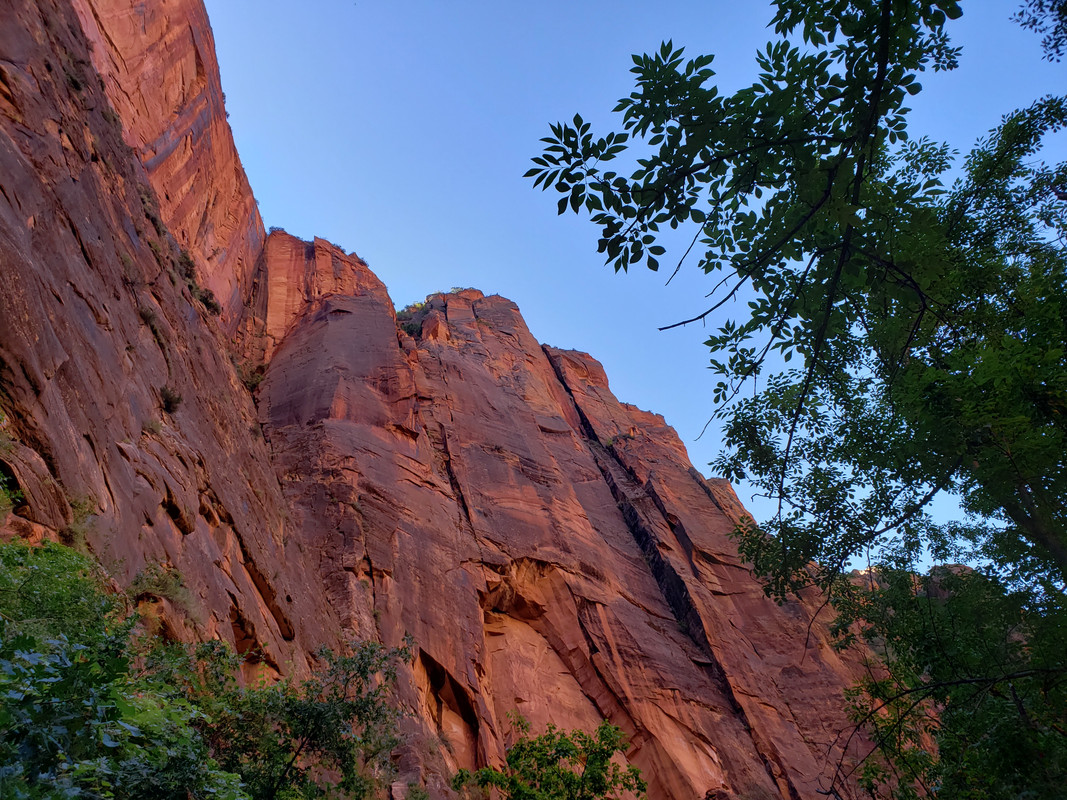 I walked the trail to the end, something I couldn't have done 4 months earlier. The physical therapy is really working! There's a place where water seeps thru the rock cliff. The shuttle driver said that it takes the water 1,100 years to get from the top of the cliff to the bottom. He mentioned that the water had been tested to give it that 1,100 year time frame. I wonder how they do that?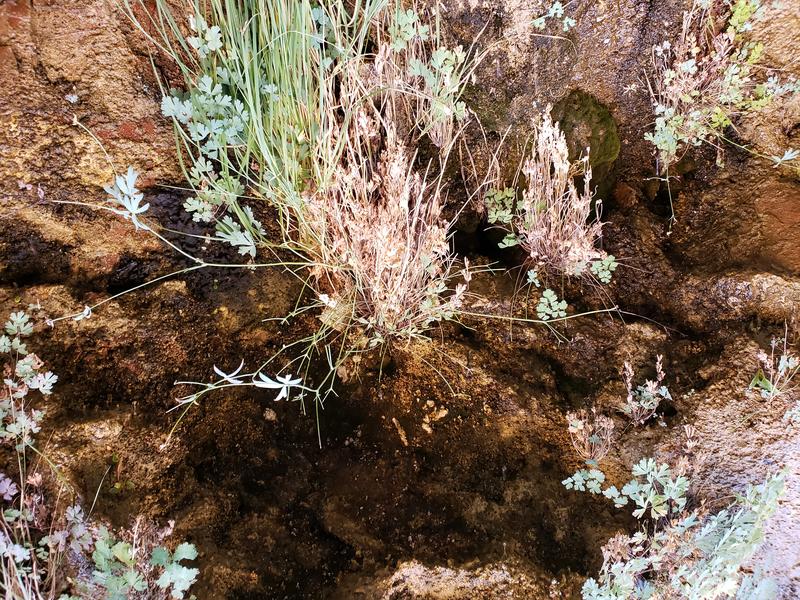 Stayed in Pahrumph, NV--the home of Front Sight Firearms Training Institute. It was a pretty good sized town. 1st thing in the AM I'll be hitting Death Valley NP, CA. I've been wanting to go there for years. Last year I would have on the bike, but it would have added 2-3 more days in the record heat. Not a problem this year.
_________________
"Life happens now, and it can be lost in yesterday, or misspent waiting for tomorrow."
Let's just sit here awhile and see what happens...
NRA Benefactor
www.GeorgiaCarry.org
www.GeorgiaGunOwners.org