I didn't know if I was going to like this 4 wheeled travel feeling that it might be too sanitized.
I stayed in Leadville with a line of beautiful snow capped mtns. right there. I was getting up at 4AM to get out the door at 1st light before the sun comes up. I'm already 2 hours behind Eastern Time so it was like me getting up at 6AM back home.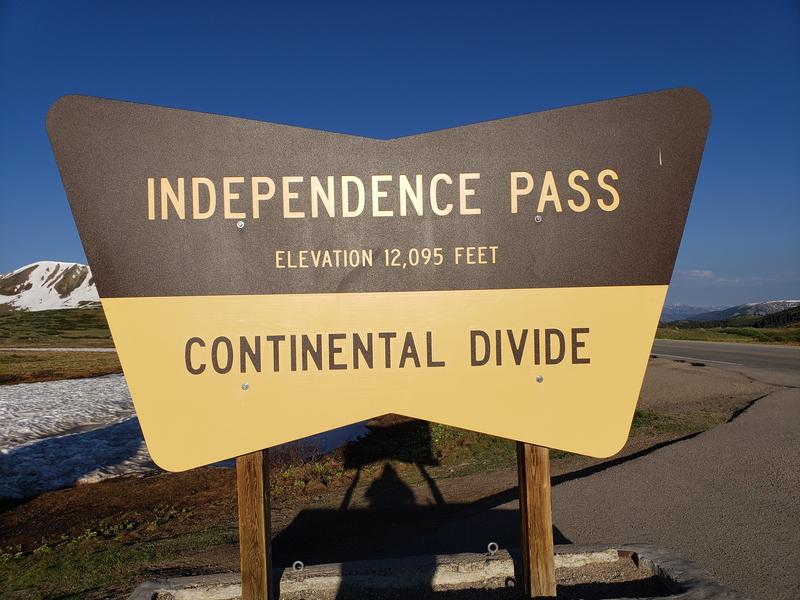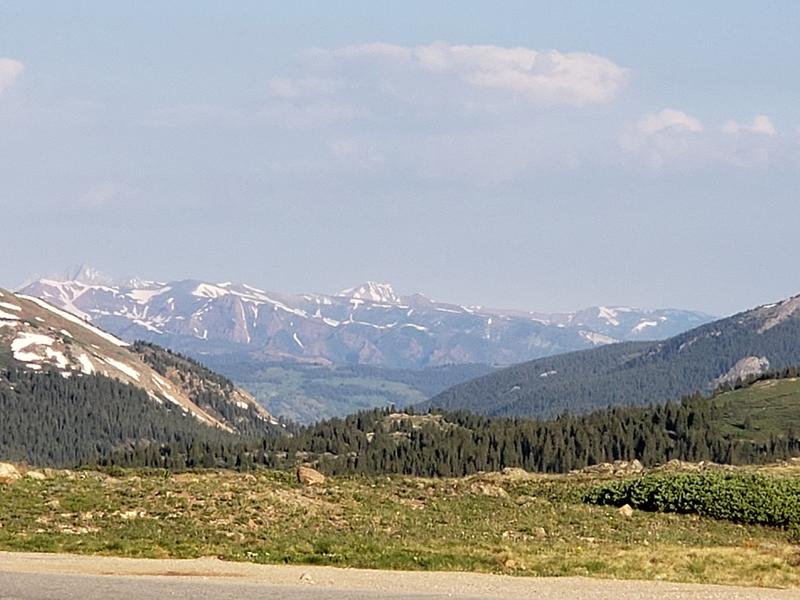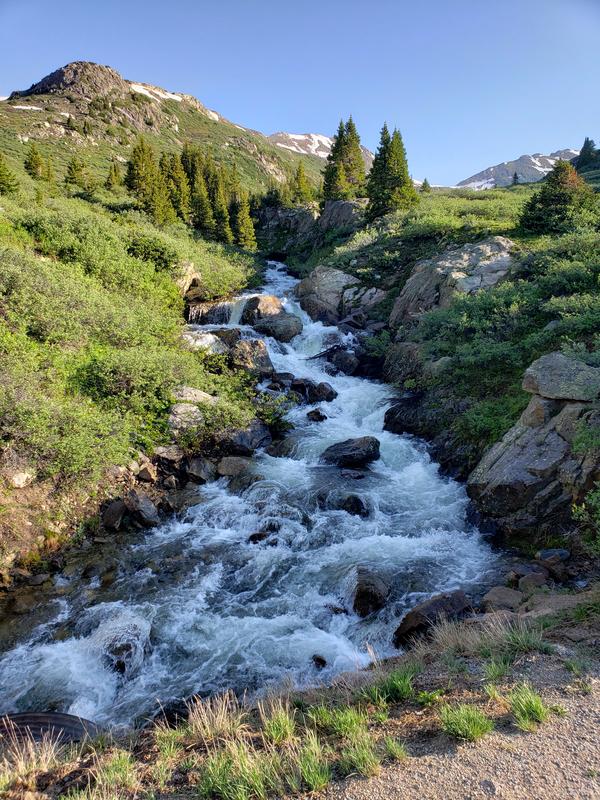 Regarding that last pic: That's snow melt and those beautiful cascading waterfall like creeks are everywhere! They keep meeting each other until you have a raging white water river. It's simply amazing! I was told that last year this general area of Colorado didn't get much snow, but this past winter they got around 120-140"s
It made for incredible scenery throughout the summer!
On to Aspen and one part of this trip I was really looking forward to, what my Physical Therapist said she thought I'd like. This place is shown several times in the video I believe Pat put up last spring. It's at the 3:07 and 5:14 mark:
https://vimeo.com/186483277
There's not much parking at the destination so it's recommended to take the shuttle bus for about $7. It's closed in the winter because it's in an extreme avalanche area. It was quite obvious with the non stop barren areas where avalanches take out everything. They don't, obviously, clean avalanches up. They just leave a massive pile of tree trunks piled up. Yes, they do clear it off the roads.
So here I was at one of the most spectacular places I've ever been--Maroon Bells. I'll never stop being almost shocked at such beauty. Pics can't possible do it justice as they always look so puny, and that goes for all the pics I took on this trip and every one in my lifetime. The Bells rise 4,583' above the lake. It was still pretty early so there were few people there. It's a short hike to the lake, but you can see them from the parking area. I stayed for 2 1/2 hours. No matter how many pics I took, I never got the perfect one.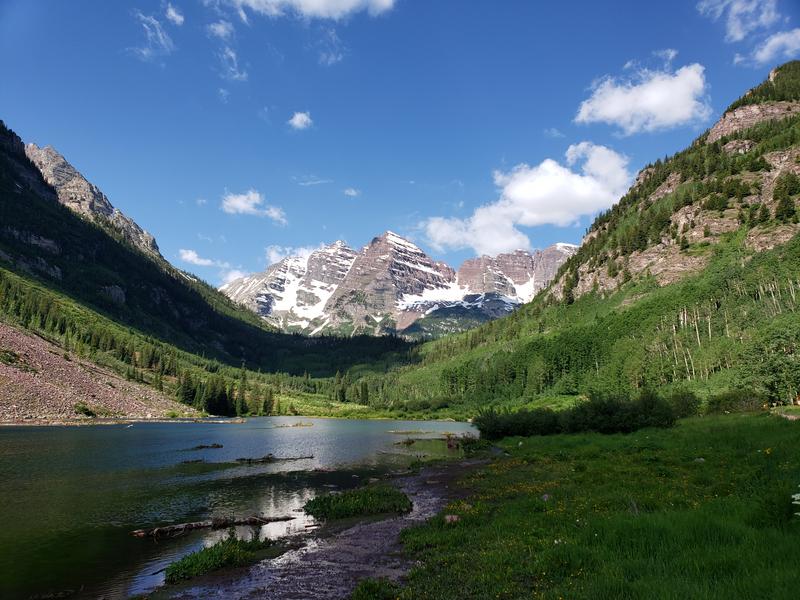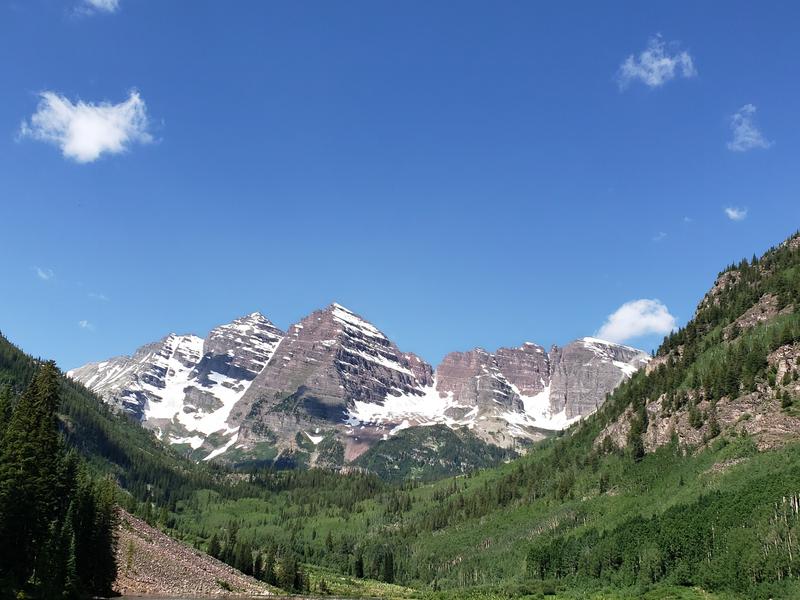 One thing's for certain: You'll get scorched in that brilliant sun at higher altitudes so make sure you wear a hat or sunscreen. I talked with a young Park Ranger on the trail. He said 3 years ago Maroon Bells had 170,000 visitors. 2 years later, last year, 470,000. Word's getting out so stay away!
It's pitiful that rest rooms have to post signs like this: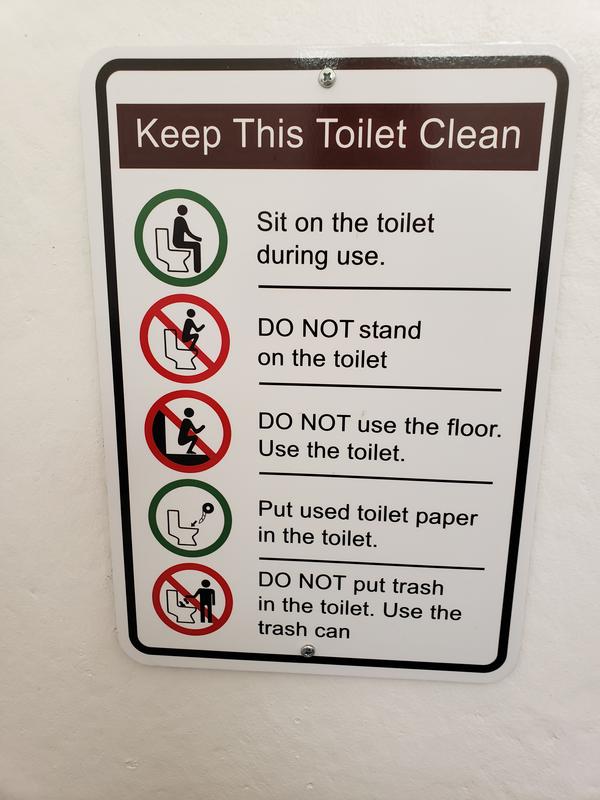 It's well posted that
no drones
are allowed here! I saw those signs at many places and National Parks I visited.
I'm convinced that there's not many places on earth where someone won't go on a bicycle. Maroon Bells was an obvious one with many cyclists, most of them courteous. The not so courteous ones I want to ram a broom stick thru their front spokes
While taking the shuttle back down the steep mountain this bicycle came out of nowhere and passed us doing 60-70 mph. I've never seen a bicycle go that fast, and I'm not so sure it was intentional! It reminded me of this video
www.youtube.com/watch?v=7rLkfC2CuZ4
_________________
"Life happens now, and it can be lost in yesterday, or misspent waiting for tomorrow."
Let's just sit here awhile and see what happens...
NRA Benefactor
www.GeorgiaCarry.org
www.GeorgiaGunOwners.org