Bear Paw Jack wrote:
Not angle eject, it's not what you are describing. The finish is not the cheap oil finish, one would almost think it is a Miruku gun, from the finish. Nice finish one the blueing and wood, maybe even like a Browning finish. It's a New Hampshire gun.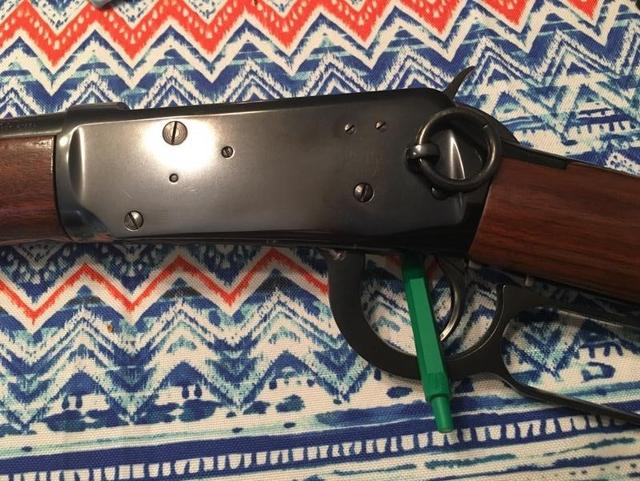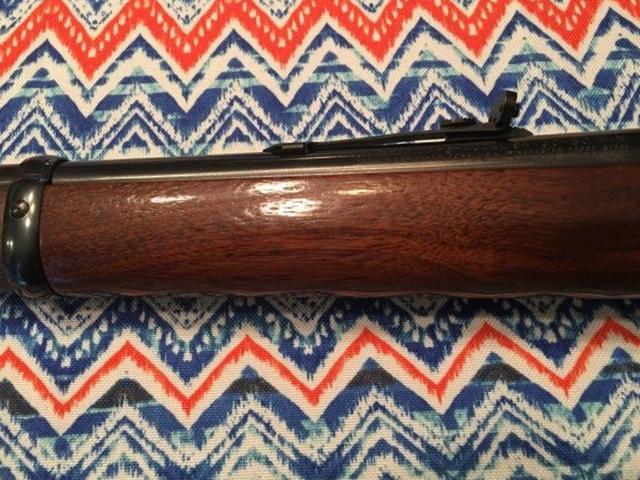 Actually, it should be the receiver as described by Protoolman. Some held the original bluing better than others. I have the same gun, and although many of these have bluing issues, including mine, they are, in my opinion, worth quite a bit more than a conventional 20" carbine of the same era. A good one should go for $500- $600.
And yours is nice.
btw...I pulled this from an article I found in my research
Winchester, to the end, was constantly re-evaluating and experimenting with finishes. Many late model factory experimental specimens (and so marked) that are found in private collections are examples of different polishing and coloring techniques that may or may not have proven acceptable.